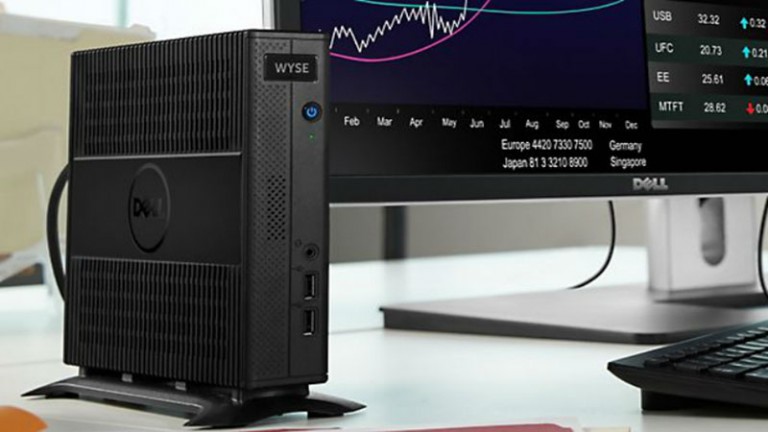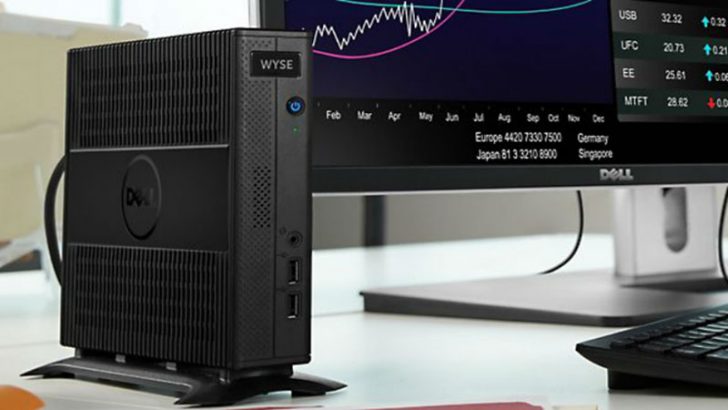 Dell has announced a significant set of updates for Wyse thin client users. Among the updates are support for both Lync and Skype as well as a new VDI solution capable of deploying Citrix XenDesktop in under two hours.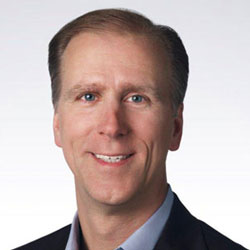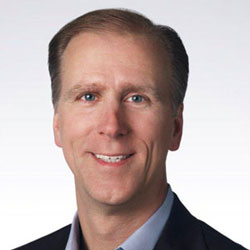 Both announcements came at the Citrix Summit which is currently taking place in Las Vegas, USA and include a new version of the Dell Wyse operating system and a new appliance. Companies are beginning to revisit the use of thin clients as part of their cloud strategy as it gives them better control over data and applications. By making the announcements at the Citrix Summit, Dell is continuing to position itself as the successor to HP for multi-cloud platform support.
According to Steve Lalla, VP, Commercial Client Software and Solutions, Dell: "Enhancements to our client products as well as providing more solutions for faster and easier deployment of the data center is critical as VDI gains momentum. Specifically, customers using our leading ThinOS software can now support unified communications efficiently in partnership with Citrix."
Wyse ThinOS 8.2 to unify communications
The first of the announcements is around the Dell Wyse ThinOS 8.2 release. Dell is positioning this as a major unified communications update for thin clients. As part of the OS it has added the Citrix HDX RealTime Optimisation Pack for Microsoft Skype for Business 1.8, Lync 2010 and Lync 2013. This provides users with the ability to connect both audio and video calls to a range of different solutions including Lync, Skype for Business and other standards-based video conferencing systems.
What makes this interesting is that the processing is not done on the server as with some other solutions. As such it reduces the load at the server end and takes advantages of the processing and video capabilities of the thin client. By removing the server processing requirements it means that less hardware is required to support unified communications for thin client environments.
The press release lists three key features of the Dell Wyse ThinOS 8.2:
Unified Communications Connectivity: The Citrix HDX RealTime Optimisation Pack for Lync included with ThinOS 8.2 supports Lync Server and Client 2010 and 2013, as well as the Skype for Business client in Lync 2015 (UI mode).
Enhanced Security: The operating system includes updated security and encryption methods including support for TLS 1.2 with AES. ThinOS 8.2 also supports a robust 802.1x wired and wireless authentication security protocol suite.
Backward Compatibility and Extended Product Support: ThinOS 8.2 can be installed on millions of existing Dell Wyse thin clients including the Wyse 5010, 7010 and 5040 AIO with ThinOS, and the Wyse 5010, and 5040 AIO with PCoIP.
Making VDI easier for smaller organisations
The second of the two announcements is aimed at small business use of VDI. Despite all the claims over the last 15 years around VDI and thin clients, it has never been easy for small businesses to get the skills to deploy solutions. One of the biggest stumbling blocks has always been how to size servers for the end user workloads.
The use of appliances has made this easier for many companies. Dell has now announced a new release of the Dell Appliance for Wyse. It claims that is will enable companies to scale up to support as many as 5,000 users of Citrix XenDesktop. Both Dell and Citrix believe that it will also provide a lower price point for larger enterprises looking to conduct a Citrix-based VDI proof-of-concept (PoC).
The press release lists five key features of the appliance:
Simplicity: The appliance is easy to plan, order, install, operate and manage, dramatically cutting the time to quickly and easily implement a VDI program.
Scalability: The appliance scales to as many as 5,000 users, one appliance at a time.
Heterogeneous Users: The infrastructure can support basic, advanced and professional users, and can leverage any compatible endpoints, all within the same appliance.
End-to-End Solution: The appliance can be configured with Wyse thin clients optimised for Citrix HDX and Dell ProSupport for an effective end-to-end VDI solution.
Cost-effective: Organisations can start with a single server appliance purchase, and deliver XenDesktop shared sessions starting at $440 per user, or $576 per user for traditional desktop virtualization.
The price per user for the appliance appears to be just the appliance and Citrix software licenses and it will be interesting to see what sort of bundles are offered to users. Such bundles could simply be the base appliance and a series of keys to continue unlocking user access or with a number of Wyse terminals.
What is certain is that there will be some Dell and Citrix partners who will want to use the appliance as a demo and pre-sales machine. What they won't want to do is to spend large sums of money up front which is where support for older Wyse thin clients is helpful.
Conclusion
This is a smart play by Dell as it continues its resurgence. It continues to deliver new products and eat into markets that it lost to vendors such as HP over the last decade. What will be interesting is how HP responds to this and whether it is interested in competing with Dell for the Citrix market.
If this is successful there are two other players who are likely to step in here based on their work with other vendors. Lenovo is looking to expand the x86 business it purchased from IBM and it has the technology to deliver thin clients along with the reputation. Meanwhile Huawei Enterprise has been delivering appliances in conjunction with a number of companies over the last two years. With its focus on enterprise IT and cloud, this would be an interesting fit for its VDI ambitions.
For both Lenovo and Huawei there is a huge local market in China for VDI. They may well see this Dell announcement as a threat to the Chinese market and feel the need to respond. The last time VDI was really exciting was over a decade ago. Dell may just have injected some much needed life into this market.