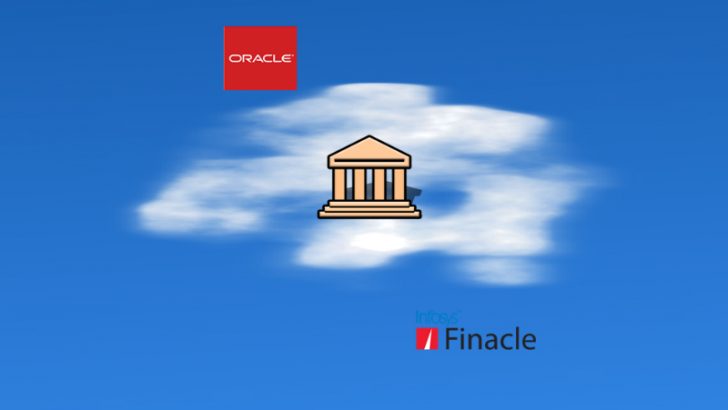 Infosys Finacle has announced that their banking platform is now available on Oracle Cloud. This is one of the first such banking platforms to be available on the Oracle Compute cloud and will run enterprise class banking applications such as payment and other core banking solutions. Finacle provide banking software to banks in more than 84 countries delivering services to 547 million customers,  16.% of the adult customer base for banks.
Finacle on cloud is a full environment that offers development, testing, training and production systems for banks and is delivered so the banks utilising the system do not need to worry about maintenance of the infrastructure. The solution also works in a hybrid environment so that customers can select to only run those aspects they wish to use such as payment services rather than fully migrate to the cloud. This is a sensible step by Infosys Finacle given the conservative nature of banks who are likely to want to test the platform first and gradually migrate over to it rather than migrate everything in a single move.
For those banks who have deployed Finacle on their on-premises solution this announcement allows them to take their existing licences to the cloud. It also means that they will be able to plan their move around hardware replacement schedules where instead of renewing infrastructure they take advantage of a cloud migration.
The result is that whichever route they take it will reduce their capital costs and allowing them to flex their operations when appropriate. The Finacle solution uses the new Oracle Database Exadata Cloud Service delivering a resilience and flexibility that they would find hard and/or expensive to replicate on premise.
Michael Reh, Executive Vice President and CEO (designate), EdgeVerve commented: "Up to now, the banking industry has been wary of adopting cloud solutions. The combination of Finacle and Oracle allows financial institutions to benefit from the flexibility and scalability of the cloud with confidence."
EdgeVerve is a product subsidiary of Infosys and offers several vertical industry applications such as Finacle for banking and horizontal applications such as BrandEdge which addresses the comprehensive digital marketing needs of global organizations.
What hasn't been made clear, other than the separation for payments, is what other functions can be run on-premises as opposed to Finacle on Cloud. Finacle does separate out the components as e-banking, mobile banking, CRM, payments, treasury, origination, liquidity management, Islamic banking, wealth management, and analytics. It will be interesting to see which banks enable which elements as the solution is rolled out to clients.
Conclusion
This is another movement along the see saw of cloud that Marc Benioff recently predicted had reached its tipping point. If banks start to deliver solutions and applications from the cloud then it seems likely that over the next few years there will be very few enterprises that won't have started at the very least to migrate to the cloud.
Infosys would not be delivering such a solution unless they felt that the market is ready for such a move and certainly there have been some recent announcements that indicate that banks are ready for such a move. ANZ Bank recently decided to build their own hybrid cloud with IBM in a deal valued at Au$450 million. This shows that banks do recognise the potential for cloud but are not going to rush into it.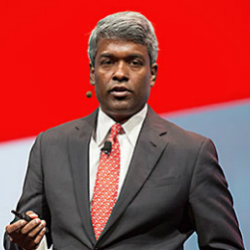 This is not likely to be the last announcement from Infosys around their applications moving to the cloud. They recently signed a deal with IBM over setting up their development environment within Bluemix and there will no doubt be outputs from that move soon. For Oracle this delivers the capability of moving some key clients from on-premises into the cloud.
Although this is through a third party solution Oracle will no doubt be hoping that banks will also start to shift their attention to the other cloud solutions that Oracle provide for them. Thomas Kurian, President, Product Development, Oracle said: "Infosys Finacle and Oracle have been working together for over a decade now. With the Oracle and Infosys Finacle offerings, banks across the globe can take advantage of the latest Finacle stack along with our industry leading enterprise cloud infrastructure."
If Infosys can persuade, implement and prove the effectiveness of the new Finacle on Cloud solution to its client it stands a good chance not just retaining its revenue stream but also of capturing more market share.