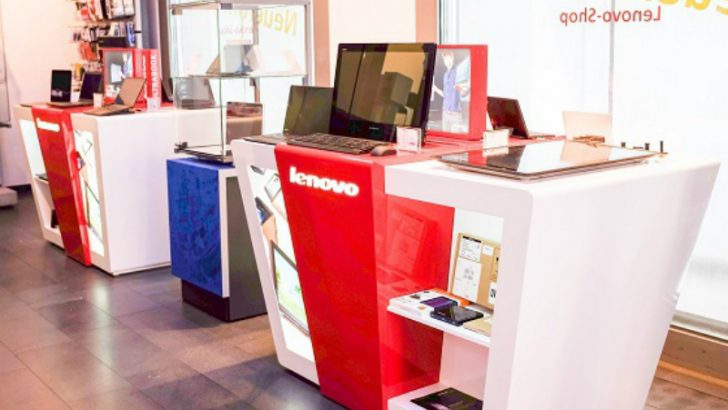 With its restructuring complete Lenovo has issued what some will see as positive Q2 results despite the loss of US$482 million due to restructuring and one off costs. Revenue was up 15% year on year to US$12.2 billion and 23% in constant currency. The weak Euro impacted results significantly.
The Lenovo figures are still being impacted by the acquisition of the IBM System x business, and the restructuring of its mobile business following the acquisition of Motorola from Google in October 2014. The results were actually ahead of some analyst expectations and Lenovo remain positive for the full year, estimating a full year revenue of US1.35 billion.
Yuanqing Yang, Lenovo chairman and CEO commented: "With strong execution, Lenovo acted swiftly and decisively to address challenges, while still delivering better-than-previous-quarter results.
"Now, not only are we building a more competitive business model, but we are growing. In PC we hit record share with good profitability.  In mobile, our strategy to shift our growth focus to outside of China continued to pay off, and we gained share and improved margin.
"The realignment of our organization and the restructuring of our cost structure will deliver results in the 2nd half of the year. In Enterprise, we reached an important milestone, growing revenue for the first time since our acquisition of System x. Digesting acquisitions and making transformations take time, but I am greatly encouraged by our strong results, and confident in both our near and long-term future."
Yang remains upbeat and it does seem as the restructuring has been nearly completed and Lenovo will now be able to return to net profitability. An indication of this was the 6 HK cents per share dividend that will be issued at the half year. This will no doubt reduce the net reserves of $140 million but as the restructuring should now be complete it is a sensible move.
Shares have risen 0.2% after the news was released.
How the business units have fared in Lenovo
Lenovo is split into three main business units PC, Mobile and now Enterprise that comprises enterprise computing such as storage and servers. While Yang was positive about the PC numbers the revenues were actually down 17%. Lenovo restated it aimed to achieve a 30% of worldwide market share. With its share slowly growing in a shrinking market this seems possible as other vendors pull out of the shrinking market. The risk will be that the mass production that Lenovo relies upon will not be suited to a market that might fit a more customised approach in the future, such as the Dell model.
In the mobile group things are less clear and restructuring costs included the write off of legacy products.  New products such as DROID Turbo 2, Moto 360, and Vibe P1 will need to be well received by customer. While Lenovo hopes that it will break even by the end of its financial year it has much to prove in a very competitive market.
What is interesting is its sales growth in mobiles has been led outside China with the Rest of the World now contributing 70% of volumes compared to 19% a year ago. What will happen when Xiaomi start to ship outside China in numbers, especially into Lenovo's key growth markets such as  Indonesia, Russia, India and Brazil, will be watched carefully by analysts.
In tablets the news is more positive as Lenovo increased its sales by nearly 1% in a market that shrank by 12.6%, taking share it believes from both Apple and Samsung with 3.1 million units sold.
The Enterprise Business Group (EBG) is in a transitional year, with enterprise life cycles for hardware being three years it is difficult to see whether companies will wish to remain with Lenovo or are more likely to move into the cloud and become hardware agnostic. The immediate signs are positive though with sals of System x up 2% on a comparable basis for the first time since the acquisition closed. The division still lost $US33million during the period but this was mainly due to M&A-related accounting charges.
What was important though were the large hyperscale wins with Alibaba, Tencent and Baidu. If Lenovo can also win business outside China in the hyperscale market its future will be assured in that space. Whis will be something it needs to achieve. Partnerships such as that recently announced with Nutanix will help them achieve this in the data centre space.
At present there doesn't seem to be a major head to head with Huawei in the enterprise space. It will happen at some point and it will be interesting to see how Lenovo uses the R&D resources of System x, that came with the acquisition from IBM, to develop new products and keep Huawei at bay.
Lenovo geographical spread
Lenovo are still China centric with 28% of its total sales from its home country (US$3.3 billion). Worryingly both revenues and margins reduced though it blames much of that on the mobile market performance. The rest of Asia provides 16% of Lenovo's revenue and with Indian revenues growing 99% in the year achieving a record 27% market share there are signs of optimism.
The Americas represent 30% of Lenovo's sales and while the announcement mentioned 70% growth the true figures are hidden due to the acquisition. By 2016 the true position of how Lenovo is doing in the Americas will be seen and whether the EBG especially suffers due to trust in the brand name. The same is true in Europe where results have been hit by exchange rates although market share has been increasing in key areas such as PC's and mobile devices.
Conclusion
These results were broadly in line, if not ahead of expectations. The key test will come over the next few quarters. In a declining PC market Lenovo look to strengthen its market share. For its mobile division the new devices need to take more headlines and it need to strengthen its share in the China market, repelling the growth of companies such as Xioami.
For EBG, the worry that Enterprise customers will move their solutions into the cloud using SaaS or IaaS may mean that the customer base changes. Unless Lenovo can crack the hyperscale and hosting market in EMEA and the Americas it could see sharp decline in revenue over the next few years.
For the moment the jury is still out on the success of the IBM System x acquisition but it needs to start shifting its focus from consolidation to expansion. Expect to hear more from Lenovo in the coming months as it builds up to its first major round of new products in this area.