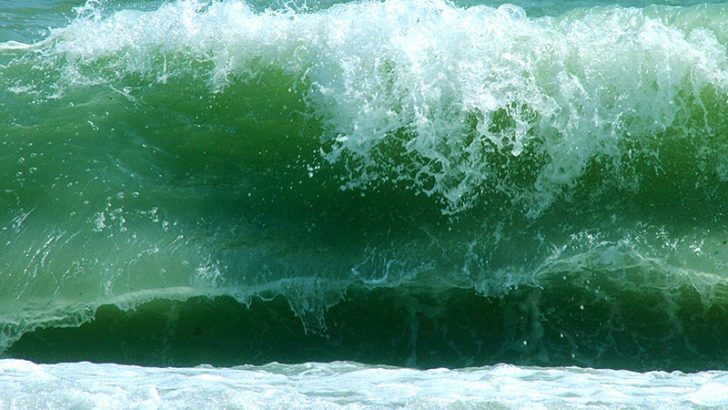 SAP has announced a wave of new releases as it claims: "SAP S/4HANA to be the First Digital Core for Digital Business."
This announcement comes as SAP releases the latest update for SAP Business Suite 4 SAP HANA (S/4HANA). The release delivers updates to both the on-premises and cloud editions of the software.
According to the press release: "SAP will deliver a massive wave of simplification and innovation covering the mission-critical business processes across lines of business such as finance, sales, service, marketing, commerce, procurement and sourcing, manufacturing, supply chain, asset management, research and development, and human resources."
This is a big announcement for SAP which has seen its user base come under a sustained attack from a number of sources. Workday and Infor have been successfully taking customers from SAP over the last year. Both competitors have focused heavily on the cloud and making it easier for customers to deploy hybrid solutions.
IBM has also got in on the act. Despite deploying large amounts of SAP over the last few years and porting SAP HANA to its Power Systems platform, IBM has just completed the acquisition of Meteorix. While primarily a Workday competitor it also competes against SAP making this a timely announcement from SAP.
SAP S/4HANA key for lines of business
One of the targets for SAP S/4HANA solutions is to help businesses carry out what it calls their digital transformation of the business. The SAP S/4HANA solutions for lines of business include core capabilities from the SAP S/4HANA Enterprise Management along with the key portfolio solutions for each line of business.
Combining the two should not only make it easier for IT operations teams to manage but will also ease the addition of new lines of business applications due to the common components. This move towards simplicity will be welcomed by SAP customers who have previously struggled with expanding their applications environment.
At the heart of SAP S/4HANA is the bringing together of SAP HANA and the SAP Fiori user experience. It is arguably the investment in the latter that has had the biggest impact. SAP invested a lot of effort into SAP Fiori and it has been welcomed by its customers and develop partners. While some will argue that SAP Fiori should have been brought to market sooner, SAP has done a good job with it in modernising the user interface.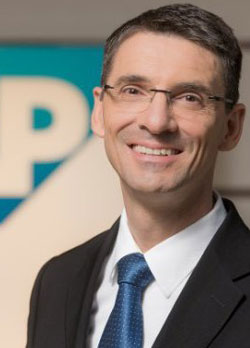 Improvements of this size cannot be done through product managers simply responding to a long list of customer demands. They have to be created through a better partnership between the vendor and its customers and that is exactly what SAP has done. It worked with a select group of customers to try and identify where it needed to add product improvements.
According to Bernd Leukert, member of the Executive Board of SAP SE, Products & Innovation: "The result is a completely reimagined core, making SAP S/4HANA the first digital core for digital business in the industry. With this delivery, enterprises can drive unprecedented business value with innovative use cases in core financial and operational areas such as logistics to take full advantage of simplified data models and a responsive user experience."
Leukert outlined a long list of key simplifications and innovations that SAP had added to SAP S/4HANA as a result of the user consultation. It includes:
Optimized working capital with new accounts payable and receivable cockpits
Decreased stock buffers with a simplified data model in inventory management for real-time, high-volume processing
Increased visibility with real-time insight into stock and material flow
Reduced manufacturing cycle time with streamlined material flow for internal requirements and material requirements planning
Augmented reactivity with real-time monitoring of production orders for flow and critical issues
Improved operational decisions with easier simulation of supply alternatives
Lower procurement costs with standard integration to the Ariba Network
Better customer service with a new sales order fulfilment cockpit to help identify bottlenecks and issues instantly
SAP Activate to accelerate the move to SAP S/4HAHA
SAP Activate is seen as the key route to speed up customer migration to SAP S/4HANA solutions. It comes with a number of out of the box digitised business processes that have been designed exclusively for SAP S/4HAHA.
According to SAP, by using SAP Activate, customers should get a consistent approach to deployment modes based around best practices. The importance of this is that large customers with multiple SAP implementations can begin to use this to industrialise their deployment irrespective of whether they are targeting on-premises or cloud-based solutions.
In addition to the best practices SAP Activate makes it easier for companies to manage their content lifecycle. For those concerned about issues such as compliance and the need to remove data when it is no longer valid, this should improve their governance of the data stored in SAP S/4HAHA.
Conclusion
This is an long overdue move by SAP to simplify its product line and overhaul the user interface. It should enable SAP to start addressing some of the areas that have made it an easy target for competitors such as Infor and Workday.
Those same improvements will also give it a boost when it targets Oracle customers. SAP has been having good success against Oracle lately but at OpenWorld, Oracle announced a lot of improvements to its own products.
Whatever happens next will be good for customers. We are finally seeing large incumbents not just porting their products to the cloud but also realising that it is not just the cloud that attracts customers. User interface, simplicity of use and better pricing models are all part of the cloud bonus. The result is that customers are being treated to a lot of product innovation which they will happily welcome.