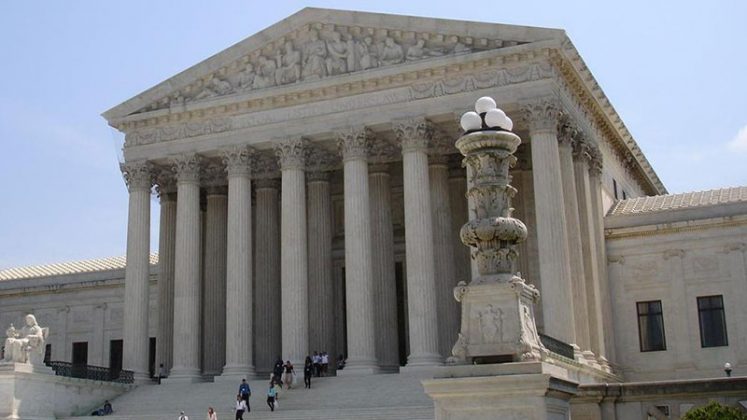 SAP and Google have entered into an agreement to cross license their patents not just those that exist but any that might be filed in the next five years.
This is a surprise move, especially from two of the giants of the IT industry. The most interesting part here is not the cross licensing of existing patents but the agreement to extend this for anything that might be filed in the next five years.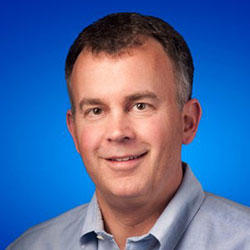 Few technology companies have a clue as to what is happening five years out. Product roadmaps are always flexible, plans for new versions can be delayed due to a range of issues and features are rarely confirmed until products move into the Beta stage and sometimes not even then.
The announcement of the deal is suitably brief and consists of little more than the cross licensing deal and some quotes from executives. Kirk Dailey, Head of Patent Transactions at Google said: "We are pleased to enter into this agreement with a leading global technology company like SAP and welcome discussions with any company interested in similar arrangements. Cross-license agreements like this enable companies to focus on bringing great products and services to consumers around the world."
His counterpart Tony DiBartolomeo, Chief IP Counsel, SAP echoed the sentiment saying: "We are proud to announce this important agreement with Google, a global leader in technology. Giving talented engineers and developers the freedom to build great products is key to promoting innovation. Patent cross-license agreements like this one increase freedom to operate and prevent distractions from unnecessary patent litigation. And, like Google, SAP welcomes similar discussions with like-minded companies."
Are SAP and Google trying to avoid patent wars?
One of the big challenges for developers is avoiding patent infringement. In the US patents are kept secret when they are first filed making it hard for companies to know if they are infringing. On top of that the US Patent and Trademark Office (USPTO) has come under fire for a perceived lack of competency and due diligence.
The biggest complaint levied at the USPTO is that they routinely ignore prior art when granting patents. This leads to court cases where the only winners are the lawyers and instead of the USPTO making the final decision on patents, it's often the courts that have to do that. In its defence, the USPTO is overwhelmed by the number of technology patents that are filed and has a severe lack of trained patent researchers to do the detailed evaluation of those patents.
This deal looks to save both companies large sums of money by avoiding patent wars and the court system. It also means that both companies can save large amounts of money because they can reduce the time taken searching for infringed patents. This time saved often means getting products to market faster.
What happens if patents are sold on?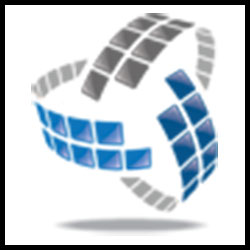 With so little detail available on how the deal will work and be structured and work raises a number of questions that need to be answered. Perhaps the biggest of those is: 'What happens when patents are sold on?' This is an interesting issue. We've seen a lot of companies selling blocks of patents and Intellectual Property they own when it is no longer core to the business.
Were SAP or Google to sell any of their patents, would the cross licensing deal still be honoured by the new owners? It would seem to make sense to say 'Yes' but much would depend on how the sale is structured. This is where the LOT Network is involved.
Both SAP and Google are members of the LOT Network. The network has a simple goal to reduce the costs of litigation. Its stated aim is to stop or reduce the costs caused by Patent Assertion Entities (PAEs). The litigation from these PAEs has grown by 33% CAGR in recent years with 2013 seeing over 2,749 legal actions launched.
On its front page the LOT Network says: "Had we formed LOT Network in 2005, and if every operating company had joined that year, approximately 10,500 defendants in PAE litigations using acquired patents may have collectively avoided more than $100 billion in costs."
It goes on to say that since 2010 nearly 10,000 companies have been sued over patents and that enforcement action costs around $29bn every year. This is a vast amount of money and it is easy to see why SAP and Google were interested in this.
According to the FAQ: "Under the LOT Agreement, every company that participates grants a portfolio-wide license to the other participants, but the license becomes effective ONLY when the participant transfers one or more patents to an entity other than another LOT Network participant, and ONLY for the patent(s) actually transferred. The transfer of the patent is a "triggering event" which causes the license to become effective. The license is not triggered for transfers that are part of legitimate business spin-outs or a change of control to a Non-Assertion Entity."
In simple terms, if Google were to sell patents to a PAE then any patents sold would be protected by this agreement. The key is that this only comes into play if the patents are sold to a PAE rather than to a company that doesn't intend to take further action. What is not clear from the LOT Network site is that if the Non-Assertion Entity sells the patents at a later date is whether this agreement is still in force.
What does it mean for the business?
For companies there is a lot of good news here. The first is that it avoids any possibility of the court cases we saw around Linux where SCO Group not only sued vendors but also their customers. This agreement means that Google and SAP customers can look forward to no issues around patents between these two vendors causing them problems with their enterprise software stack.
The second advantage will be in new products. This deal means that SAP will be able to move its client software onto Android very quickly. It also offers Google access to the technology that underpins SAP HANA and its in-memory database technology. Google already has a range of databases that it offers customers but being able to leverage the in-memory technology of SAP HANA would give it another significant option that would appeal to big enterprise customers.
This leads to a third advantage, hybrid cloud. With each company understanding the internals of the other it means that they can integrate their products more closely. For hybrid cloud this means that they can make the move from private on-premises to Google's managed cloud and public cloud a smoother experience. This is a big move for Google as it means it can now jump in and look to disrupt the likes of HP, IBM, Microsoft, Oracle and others.
Conclusion
It will be interesting to see what the first products are of this agreement and where both companies go. SAP will now gain some significant data and technology around how to do massive hyper-scale the Google way. Google meanwhile gets an opportunity to attack the core enterprise market with a hybrid cloud offering. This will be very attractive to customers especially given Google's proven ability to cut costs of the underlying cloud services.