Lightning strikes Skype and others
It appears that Microsoft will be working to enable their applications for Salesforce using Salesforce Lightning. This should mean that customers will not only have access to the full interface but may also be able to integrate specific elements of software such as Skype into their own applications. For example it will be possible to add a web meeting within a Salesforce customer screen, making it simple and faster to interact with contacts. Office365 customers will be able to make these and voice and video calls without switching between cloud applications.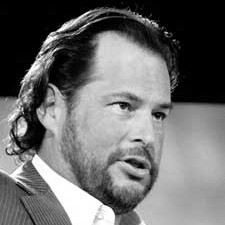 Microsoft will also be integrating OneNote and Office Graph into Salesforce Lightning. All of these new products should be available in beta in H2 2016. Marc Benioff, Chairman and CEO, Salesforce  commented on the announcements said: "Customer success is at the heart of everything we do at Salesforce, including our partnership with Microsoft.
"Our collaboration has been so successful, now we're doubling down and delivering even more innovation that will help our mutual customers be more productive and connect with their customers in a whole new way."
The last announcement was around Delve, the Windows 10 search tool that by the second half of 2016 should be able to search into Salesforce records. Whether Delve will be able to search into Data that is held by third party apps and whether it will be compatible with Salesforce Shield will no doubt be revealed in time.
Salesforce will be delivering a Windows Mobile app for Windows 10. This could be important for Microsoft as it attempts to claw its way into the business mobile market, something it is still way short of achieving. Having mobile apps from most of the leading business software vendors is critical for its success in competing with Android and iOS devices. There was though no announcement that the Salesforce SDK would be supporting Windows 10 after they have completed the Android elements.
Conclusion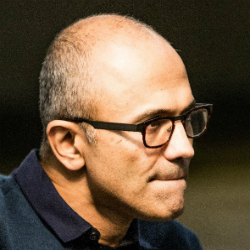 This is positive news for Salesforce and while it was not bought by Microsoft last year the collaboration between the two companies does not seem to have slowed down. If Salesforce are sold in the near future one wonders what direction they will take. For Microsoft these partnerships will cement Azure and Office in the hearts and minds of customers.
Nadella's canned comment backed this up in saying: "Furthering our mission to empower every person and organization on the planet to achieve more, is the motivating force behind our partnership with Salesforce.
"As a platform and productivity company, we are focused on bringing together the best of Microsoft Azure, Office and Windows with partners like Salesforce to empower our mutual customers to network, collaborate, communicate and discover information in more effective ways."
It is better news for customers as the era of white towers where software barely integrated seems to be ending in a spirit of cooperation and openness. Despite the competition between Salesforce and Dynamics brewing this entente cordiale does not seem to be ending.
Paulo De Sa, VP Employee Services Technology, Unilever clearly believes that this cooperation is good for Unilever and this view will be shared by others, he commented: "As a global company with more than 400 brands, we are always looking for ways to strengthen collaboration across departments and take the complexity out of work.
"Together, Salesforce and Microsoft Office are helping us create an integrated digital workplace where our 170,000+ employees around the world can be more productive and connect with each other and with customers like never before."