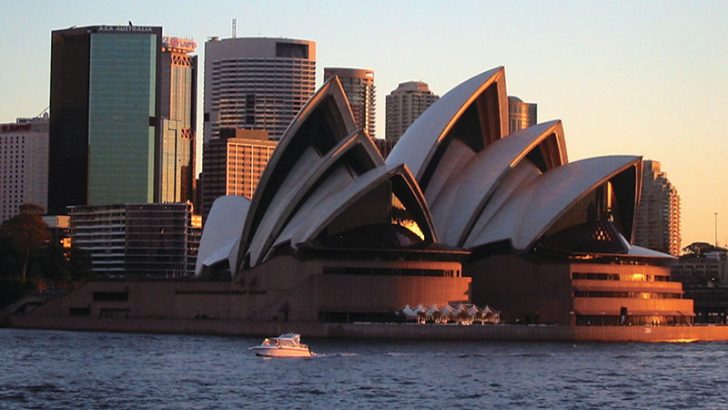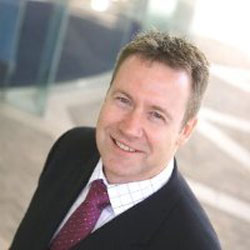 IBM has signed a five year AU$450 million deal with banking giant ANZ.
The deal will see ANZ increase its use of IBM software and hardware, build out its private cloud, develop software using IBM Bluemix Platform as a Service (PaaS) and create an Innovation Lab.
Scott Barlow, IBM Client Director for ANZ Bank said: "For more than forty years IBM has been a strategic partner of ANZ and delivering innovation in customer service is at the forefront of our partnership. This new agreement continues to build on this by enabling ANZ access to an arsenal of leading edge technology to provide the agility, speed and innovation essential in the rapidly changing financial services marketplace."
ANZ extending its private cloud
There are a lot of technologies that ANZ are planning to deploy as part of this deal. Among them are IBM:
z13 mainframes
POWER8-based systems
Bluemix PaaS
Access to IBM's complete software portfolio
All of this technology will be used to extend the existing ANZ private cloud environment and that makes the choice of technology interesting. IBM has been focusing on the benefits of its z13 mainframe platform for banking customers who need to support a more mobile driven customer base. The sales pitch has been around the ability to support the jump in transactions against backend systems that mobile brings.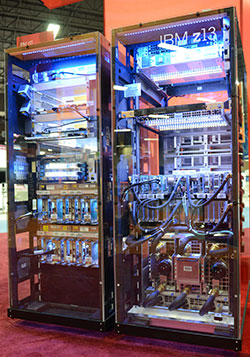 Two weeks ago IBM announced the LinuxONE z13-based Linux only mainframe. It will be interesting to see if the z13's that ANZ are deploying will become LinuxONE boxes or whether they will go for a standard z13 and deploy Linux on part of it.
The decision to deploy IBM POWER8-based systems inside the ANZ private cloud is also very interesting. IBM has been gaining a lot of momentum over the last year especially with its support for Linux. If part of this deal is to simplify the existing IT infrastructure, it would make sense for ANZ to be deploying Linux across its whole environment.
What is not clear from this announcement is whether ANZ will continue to host and manage its private cloud or whether IBM will run it as a dedicated cloud instance inside one of its SoftLayer data centres. If this is the case it would give ANZ a faster time to deployment as IBM already has the infrastructure in place and can immediately deploy all the private cloud elements, including Bluemix as part of the Innovation Lab.
As this is a private cloud solution the decision to use Bluemix raises a question as to which version. Earlier this year IBM announced Bluemix Local which enables large customers to run Bluemix inside their own private cloud. This enables them to deploy their own components while taking advantage of the Bluemix PaaS environment for their developers. Banking was one of the area suggested for this and ANZ could now be the poster child for Bluemix Local.
As well as using Bluemix for its software development, ANZ is getting access to the entire IBM software portfolio. According to the press release this includes the IBM cloud software portfolio. While the press release does not say that ANZ will now deploy IBM's OpenStack implementation across its private cloud, it would make sense for it to do so.
One of the key benefits of deploying IBM's OpenStack implementation is future proofing. Should ANZ decide to move to a hybrid cloud solution this would make it easier to take advantage of IBM SoftLayer as its public cloud component. If it also turns out that IBM is hosting this private cloud inside its SoftLayer cloud data centres, then it suggests this is something both companies have already considered.
Conclusion
This is another big multi-year IBM deal with a major bank. The size of the deal will help IBM prove that it is turning the business around and by ensuring that it includes z13 mainframes, POWER8-based systems and the complete IBM software portfolio it is delivering a complete hardware and software solution to ANZ.