Laplink Software Inc has announced the latest version of PCmover to aid users in their migration to Windows 10. The software is available free of charge for personal use and is available here for $19.95 for a single license for commercial use.
For those with long memories Laplink has been around for more than three decades and has been a leader in helping users move data between devices, initially with the use of serial cables. PCMover express software is able to move files, settings, profiles from PC to PC and allow users simply to log back into their new machine. For individuals and companies this can be a significant time, and therefore cost saving.
The next version up in the range PCmover professional also enables the migration of applications which is where the real time saver is though this software starts at $59.95
Why do you need Laplink in Windows 10?
Microsoft originally provided a tool called Windows Easy Transfer, in 2014 they ceased upgrading this, removing support for XP users. At this point Laplink partnered with Microsoft to provide PCmover express for Windows XP, offering the data transfer tool free to users.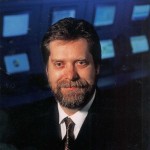 Thomas Koll, Laplink's CEO explains, "With the removal of Windows Easy Transfer from Windows 10, users need a migration solution, … Manually transferring everything to a new PC is a pain. It's time-consuming, difficult, and almost every user will leave something behind in the process. But with PCmover it's fast and easy. PCmover not only saves your data — it saves your weekend."
The challenge of migration
If Windows 10 lives up the hype that Microsoft and the press are likely to launch around it many users will be looking to purchase new machines that have been developed for the software having held off their replacements for a year or two. For companies this is the last throw of the dice for Microsoft, if the solution has issues in an enterprise setting then many more will be looking for alternate solutions.
For those companies not using Desktop as a Service (DaaS), either through virtual machines or Citrix the migration of tens or hundreds of machines can be a headache. In these environments PCMover is a solution that will be worth looking at to ease the migration process. Certainly for home users wishing to copy data and settings the PCmover express is worth looking at.
KISS principle, the Laplink way
The Laplink software allows users to migrate between Window 8.1 PC's and then update the new PC or merely migrate the files from the older machine onto the new Windows 10 machine. Like recent versions of PCmover, the latest releases – even the free software – include Laplink's unique no-cost 24/7 transfer assistance to be sure users have a smooth migration experience. That this is provided in the UK on a free call number (0808) is impressive and shows a lot of faith in their own product.
Koll explains their thinking in commenting: "In a day when customer service too often is voice robots or user-managed online forums, we're offering hands-on, step-by-step live help from a professional technician who remotely guides the entire process, … And because PCmover doesn't change anything on the old PC, doesn't overwrite anything on the new PC, and has a one-click undo option, it's truly risk free to use."
Considering Windows 10 in the Enterprise?
For enterprises Laplink offers PCmover Enterprise version, a trial version is available from Laplink's website. This software supports PC refreshes and break-fix recovery scenarios and is priced on an annual basis based on volume.
Koll concludes "As a strong partner with Microsoft and the leader in migration software, it makes sense for Laplink to be providing Windows 10 users with a replacement for Easy Transfer," continued Koll. "I've personally been using Windows 10 for almost a year now and believe it will be adopted more quickly than any previous version of Windows. And because PCmover reduces a potential barrier for users to move to Windows 10, it will help accelerate that rate of adoption."
There will be a lot of hype around Windows 10, a lot of new companies will come out of the woodwork proclaiming new solutions to old problems. Some will no doubt work well, but Laplink is an old hand at these migrations and having worked with Microsoft in the past one would expect their knowledge to better than many others. Some of the costs may seem high but Laplink believes that with a cost of $300 per machine for the cost of migration their software is well priced.