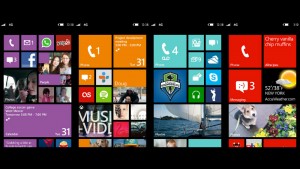 Microsoft has announced a new restructuring of its mobile phone business. This will include the loss of up to 7,800 jobs at a cost of up to $8.45 billion in impairment and restructuring costs. The charge will be held against its Q4 earnings figures with the intention of carrying out the changes quickly.
This is not the first restructure in the mobile arm that has struggled since it was bought by Microsoft in 2013. In July 2014 Microsoft announced 18,000 layoffs across the company, most (though not all) fell within the mobile company. The change last year was the first major reshuffle by Nadella and this is another attempt by the CEO to right size the company for the future.
Nadella is committed to the Microsoft ecosystem and this includes the mobile arm of the business. As Nadella commented in the letter to announce the change to employees, "We are moving from a strategy to grow a standalone phone business to a strategy to grow and create a vibrant Windows ecosystem including our first-party device family," … "In the near-term, we'll run a more effective and focused phone portfolio while retaining capability for long-term reinvention in mobility."
This is likely to be bad news for Finland, where the BBC reports that up to 2,300 jobs are likely to be removed. For the municipality of Salo where the jobs are located it will likely mean another increase in unemployment and a further decrease in population.
With the imminent arrival of Windows 10 this is a strong message from Nadella that he is not afraid to wield the axe. The question is whether he is still cutting non-strategic positions or will this impact looked for upturn in the company following the new release. It is unlikely that Nadella will drop the mobile arm completely but Nadella will need to prove to shareholders over the next year that he has turned this part of the company around and that the new ecosystem is bringing mobile business back into the company.