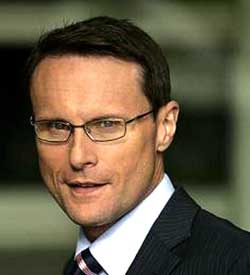 IBM and the UK Government have announced a £313 million deal to further research into Big Data at the Hartree Centre in Daresbury. The deal sees IBM putting in £200 million in technology and on-site expertise alongside the £113 million announced by the UK Government last year.
The most interesting side of this is the commercialisation deal. IBM and the Science and Technologies Facilities Council (STFC) have agreed to joint commercialisation of any intellectual property assets that result from the this research.
The details of how this will work, including who will be responsible for filing patents and how it will be monitored to prove taxpayers get their fair share, is not mentioned in the press release nor was anyone from IBM available to comment.
IBM delivering Watson and OpenPOWER to help accelerate research
As well as the commercial deal, IBM is providing access to its Watson cognitive computing platform. The press release implies that access will be via the cloud rather than a private cloud being built at Daresbury for the researchers with scale-out options to the IBM SoftLayer UK cloud centre at Chessington.
This deal will also include access to the OpenPOWER foundation and it may result in some of the other OpenPOWER partners also looking to invest in Darebury. At the moment, STFC have not signed up as an OpenPOWER partner and if they were, they would be the first research organisation to take that step.
According to David Stokes, Chief Executive for IBM in the UK and Ireland:  "The expansion of our collaboration with STFC builds upon Hartree's successful engagement with industry and its record in commercializing technological developments, and provides a world-class environment using Watson and OpenPOWER technologies to extend the boundaries of Big Data and cognitive computing."
To help Daresbury get the best from this deal, IBM has announced that at least 24 IBM researchers will be based full-time at Daresbury. Their role will be to help the current research team and to provide access to other IBM resources as required.