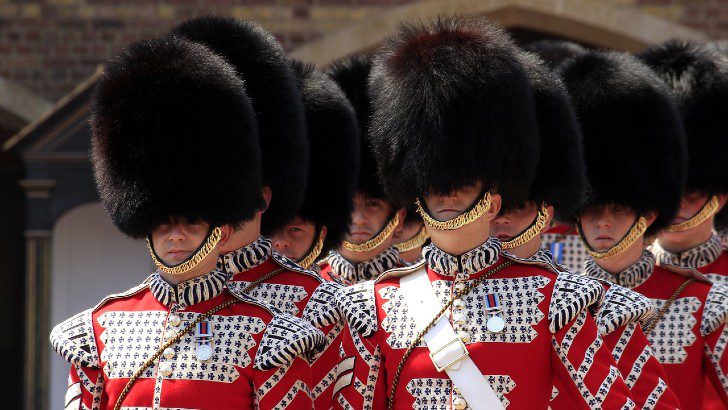 Certinia has announced a major change in the leadership at Certinia with four recent appointments. Newly appointed CEO DJ Paoni has wasted little time in bringing in his own team to get a firm grip on the organisation. He has appointed a new Chief Operating Officer, Chief Financial Officer, Chief Revenue Officer, and Chief People Officer.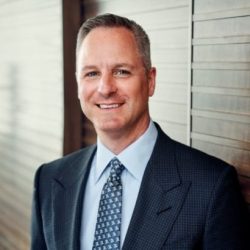 Paoni commented, "I am excited to welcome four seasoned enterprise software veterans to Certinia's C-suite. These executives join a talented existing team and will drive Certinia forward as we set our sights on accelerating growth. Certinia is the gold-standard end-to-end software upon which professional services organizations run their businesses. Robert, John, Erin, and Kris each bring unique experiences and a proven track record that will help Certinia build upon that standard."
Chief Operating Officer
Robert Cesafsky joins Cerinia as its first Chief Operating Officer. Cesafsky brings a breadth of experience that is rare, having served in leadership positions in Sales, finance, strategy and as a COO. He joins from AutoAlert, where he was COO and CFO. Before that, he spent four years at Vertafore and two years at EMS Software. He was also a founding member of JMI's "Operational Excellence Group", working with portfolio companies of the private equity company and will bring deep experience to the role. Cesafsky will report directly to DJ Paoni.
Chief Revenue Officer
John Tully will replace John Turner (JT) as Chief Revenue Officer. It isn't clear where JT is heading, and his LinkedIn profile has not yet been updated. JT only joined the company a year ago. Tully has spent 25 years in sales leadership roles. He worked with DJ Paoni at SAP for nearly twenty years. He has posted on his LinkedIn the following message:
"I am excited to announce that I will be stepping into a new role as #CRO of Certinia! Certinia's customers are some of the most innovative and fastest-growing companies in the services economy. Salesforce, Siemens, Dell Technologies, Cisco, Philips, and 1,400 others rely on Certinia to manage customer engagements from onboarding to renewal. Everything about Certinia – the customers, products and culture – is interesting and filled with opportunities for growth. I'm really looking forward to joining the amazing team and working with my friend DJ Paoni again to drive customer success globally!"
During his career at SAP, he built high-performance, people-centric cultures that drive customer success. Tully started November 1, 2023, in Certinia's Austin office. He leads both Certinia's sales and marketing functions and will report directly to Paoni.
Chief Financial Officer
Erin Sawyer replaces Ravi Narula, who posted a fond farewell to Certinia after three years at the organisation. Sawyer previously served as CFO at Wowza and held finance leadership positions at Emburse, Vertafore (where she worked with Cesafsky) and LexisNexis. Sawyer has deep experience in running finance functions in the Software industry. She has a history of leading the quote to cash and revenue recognition efforts, forecasting and managing budgets and directing a cross-functional team. Sawyer also provides a strategic view of the organisation and earned an MBA at North Carolina State University. She will lead finance and the CIO function. Her new role commenced on the 30th of October and will report to COO Robert Cesafsky.
Chief People Officer Kris Kildahl will join Certinia on November 13th. She will replace Heather Gille in the role of Chief People Officer and will be responsible for people strategy and the team. She takes on the role vacated by Heather Gille, who left Certinia in October to become the Chief People Officer at Grammarly.
Kildahl has had a varied career across different industries and roles, bringing practical experience to the role of Chief People Officer. She joins from Syntellis Performance Solutions, where she spent three years after it was carved out from Kaufman Hall. At Syntellis, Kildahl implemented a people strategy that supported the mission and objectives of the business while building a people-first culture, winning awards for Employee Happiness, Leadership, Compensation, Benefits, and Work-Life Balance. Before that, she was VP of Human Resources at Kaufman Hall.
Enterprise Times: What does this mean
Paoni has quickly rebuilt a leadership team with people known to one another. Sensibly, he has left Dan Brown, Chief Product Officer, in place. It feels that the restructuring is more a case of building his team that knows how he works rather than retaining a functioning team that doesn't. It seems likely that Narula and Turner will find new roles quickly.
The timing of the change is also sensible as the firm builds up to 2024. The next few weeks should give the new leaders time to understand the company better and make decisions that will have a real impact in 2024.