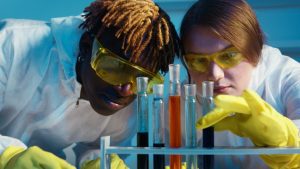 Retail and eCommerce highlights this week include: Infosys acquires BASE to deepen life sciences domain capabilities and strengthen footprint across Europe. Research suggests 21% of UK's retail frontline staff report feeling so exhausted at the end of every working day they don't enjoy their time away from the job. Software AG announces Management Board expansion for strategy acceleration phase with Joshua Husk appointed CRO and Dr. Benno Quade. Infragistics adds low-code features & UI/UX Controls for major frameworks in Ultimate Toolkit Release.
Infosys to acquire BASE life science
Infosys have announced a definitive agreement to acquire BASE life science, a leading technology and consulting firm in the life sciences industry, in Europe. BASE brings to Infosys, domain experts with commercial, medical, digital marketing, clinical, regulatory, and quality know-how. Backed by a team of data science specialists, BASE is at the frontier of the latest technological developments and trends. It has a strong focus on Data & AI. In addition to the ability to bridge and integrate business logic and technology, driving insights for better health outcomes.
Headquartered in Denmark, BASE is one of the fastest-growing technology and consulting partners in the life sciences industry. The company has about 200 of the finest, multidisciplinary industry experts across Denmark, Switzerland, the UK, Germany, France, Italy. The company also has a nearshore technology hub in Spain. Together with Infosys, BASE will further expand its portfolio of expertise – Consumer Health, Animal Health, MedTech and Genomics segments. BASE collaborates with leading software technology providers in the life sciences industry such as Veeva, IQVIA and Salesforce.
Research highlights the challenges in retail for UK's frontline worker
21% of the UK's retail frontline staff report feeling so exhausted at the end of every working day they don't enjoy their time away from the job.
While employers have fought to meet customer needs throughout the challenges of the past few years, frontline employees say the same cannot be said for their needs. The finding was revealed in exclusive research from YOOBIC, the digital workplace leader, in its 2022 State of the Frontline Employee Experience survey.
The ongoing lack of labour plays a large part. 47% of frontline respondents describe being short-staffed at work as the biggest challenge they face. 63% of retail staff describe their job as understaffed – but increased demands on employees are widespread. 53% of UK retail workers describe their job demands and the amount of work they are expected to complete as being worse than the onset of the COVID-19 pandemic.
The survey highlights the majority, 81%, of retail workers want to feel supported by management, but only 53%are satisfied with the support they currently get. Only 10% of respondents say their employers have offered new tools or technology to make work easier.
Software AG announces management board expansion
Software AG has confirmed that Joshua Husk has been appointed CRO at Software AG. He will also become a member of the Group's Management Board. The Company also announced the appointment of Dr. Benno Quade as group COO and Management Board member. The appointments will expand Software AG's Management Board to six members and will be effective from August 1, 2022.
Joshua Husk is a proven sales leader who has built and scaled sales teams in highly competitive markets. He has had a distinguished career, holding senior roles at major software players including First Data Corporation, IBM, Intel, Oracle and most recently at the cloud company Samba Nova. He has experience covering all Go-To-Market functions including direct sales, alliances and channels, product management and inside sales.
Joshua replaces Scott Little, who joined Software AG in 2019 and made an important contribution to the Group's transformation. Scott is now leaving Software AG to pursue another opportunity outside the Company.
Dr. Benno Quade has been with Software AG for 10 years and knows its business and transformation strategy inside out. He has held the positions of Chief Legal Officer, Chief Operating Officer for the Go-to-Market organisation. Most he recently held the post of Chief Customer Success Officer. The creation of this new role is an evolution of the Group's increased focus on simplification, operational excellence and driving margin expansion. It will bring accountability for all project management and operational activities into the Board.
Infragistics adds low-code features & UI/UX controls for  Ultimate 22.1 toolkit release
Infragistics, the software company responsible for UI and UX solutions powering cross-platform applications has released Infragistics Ultimate 22.1. The latest release significantly improves, streamlines, and modernises app building with more features, capabilities and UI controls. The company says it provides better design and development processes, and a fast, streamlined, and interactive data visualisation experience.
Infragistics' Ultimate 22.1 brings more capabilities to developers who want to go from design to code faster than before. It can accelerate development time up to 80%. Technical teams can easily connect Swagger definitions for Web APIs or Entity Framework models with live data access in the cloud-based low-code App Builder. The new release contains a dozen more app templates and 15 screen layouts to choose from and build responsive pages in a single click. An updated code generation in Blazor with click interactions support open/close and show/hide events and provides additional support for repeating data-bound controls.
The App Builder On-Prem version can be securely deployed to a local network. It ensures data and designs are safe from any external influence, with live access to your real data (localhost, on-prem or cloud-hosted) or auto-generated mock data based on your schemas in your app design. This live data access support builds on the OData & JSON data binding features shipped earlier this year, giving you complete flexibility to connect to real data during your app-building process. In addition, the Indigo. Design System, the backbone of App Builder, adds to the Material UI Kit with more themes in both light and dark for Material, Bootstrap, Fluent and Indigo.