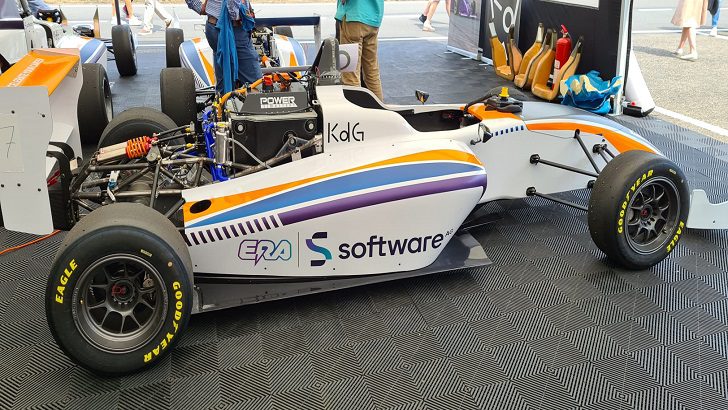 Diversity, sustainability and accessibility are not concepts normally associated with the motor racing industry. However, these were some of the key themes at a Software AG event at the Zolder Race Track in Belgium. The Electric Racing Academy (ERA) is the world's first all-electric entry-class, single-seater formula racing series. The Zolder event was organised to showcase high-tech performance electric motorsport in a competitive environment.
Electric racing is a technical and data-driven sport. The data coming out of the cars is exceptional. ERA needed a platform to capture data and present it to the teams and drivers when it matters most – in-race.
ERA selected Software AG's Cumulocity platform to pull performance data from the cars and present it live to the analytics teams in the pit lane. Live information on battery use, heat and other key vehicle updates enables the race teams to make up-to-the-minute adjustments to race strategy and advise on driver performance.
In May 2022, Software AG announced a new sponsorship agreement with the ERA. The sponsorship was built on an existing technology partnership, with Software AG appointed the exclusive title partner of the 2022 European race schedule.
Providing real-time feedback
ERA uses Software AG's Cumulocity IoT platform to connect the car to the central control panel. This makes the car an interconnected, real-time, communication platform on wheels. Behind the carbon-fibre seat, there's a box collecting data. This communicates with the cloud using 4G capability connected to the Cumulocity IoT platform.
The data on the car's controller area network (CAN) is aggregated by the controller. This gives the team of data engineers a constant flow of operational insights. This includes driving efficiency, regenerative braking function, cell activity and battery level. This supports real-time analytics for real-time decision-making where it matters, like racing performance and competitive advantage. Unlike traditional motorsports, certain analytics are also sent to the driver, and they can also be coached in real-time.
According to Dieter Vanswijgenhoven, Business and Technical Director at ERA, "Think of the vehicle control unit as the brain. The battery is the body, and the motor is the legs. And they're all connected through a kind of digital backbone—that's our IoT connection and 4G capability. This forms the electric power train that can all communicate with each other."
Currently, Formula One, is the only competition where drivers having real-time feedback on how the car is performing and driving.
In the rest of the motorsports world data which is normally regarded as the secret sauce in motorsports. However, ERA has an open culture based on transparency. The organisation has democratised data to drive changes in the industry. ERA intends to use its open platform to crowdsource solutions to modern problems.
A level playing field
Formula motor racing is an incredibly expensive sport.  The costs of formula 4 is estimated at 500,000-750,000 euros per car for one year. Formula 3, that cost rises to 1.5 million euros, Formula 2 is now 2+ million euros.
All of the ERA's cars are identical and built on the formula 4 chassis and fitted to the same specs. This levels the playing field in terms of affordability, accessibility and performance. It also opens the sports up to all racers and teams to win on skill alone. Success is not based just on the level of sponsorship backing the car. This has blazed the trail for some imaginative companies entering the scene testing solar-powered vehicles and even electric trucks.
At the Zolder circuit racetrack, the vehicles purr like a fast-speed train. It's the Mitsu-Bachi F110e. An all-electric powered race car with a 130 KW motor allowing acceleration to 210 km/h (125 mph).
Disrupting motorsports
However, ERA and Software AG partnership is not just about competitive sports. Both organisations have ambitions to disrupt and re-invigorate the 135-year-old sport. Push the sport into one that is sustainable, diverse and accessible.
According to Vanswijgenhoven, "If you want diversity in motor sports then you have to look at costs. The current formula racing costs are real barriers of entry. As a result, you will get a very specific demographics participating in formula one.  The only way we can democratise, and diversity motor sports is to keep that cost down. The industry needs to open it up to as many people as possible."
"We can do this with Software AG. We get all that data from the car. Put it into Cumulocity and send the data back to car's team.  This is not even done in Formula Four, Three or Two. Drivers and teams get their performance data, which provides them all with the equal opportunity to win. Drivers get advice on the most effective way to drive the car in real time. Receiving information via a headset," Vanswijgenhoven adds.
Providing equal access
Motor sports in general is heavily gender biased. There are no rules banning the participation of women drivers in the various formula races. However, there have only been two female drivers in the history of the sport. Just one female driver who started a race. Hence ERA's determination to make electric racing as inclusive to all. ERA recently ran its first event with Racing Pride NGO. The company is exploring establishing driver scholarships to promote unseen talent.
According to Beth Georgiou, Racing Director at ERA, "If people don't see that they are welcome. Furthermore, that there's a place for them, they won't come to the paddock at all."  ERA's vision to support young, diverse talent ranges from initiatives to include more women, minority, and LGBTQ+. Drivers to inspire the next generation of world-changers at universities. In fact, the flexibility of electric vehicles means they can be adapted to suit numerous physical needs as well."
Fans and spectators also have the opportunity to share the experience. Because all the cars are truly connected, fans can experience a fully immersive experience on race day. Using the ERA app, fans can select which cars they want to follow—with live race data about the car. There's even a video live stream.
Changing behaviour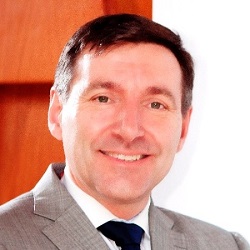 In traditional motor racing, it is the driver that tells the engineers how the car feels and behaves. With this type of connected IoT technology, engineers can help the driver with information on how the car is behaving. As Bart Schouw, Chief Evangelist at Software AG says , "The technology enables real-time feedback on driver behaviour. Direct feedback can them to improve, especially for younger drivers which is very important. Advice on how drivers may want to change their driving behaviour.
"What is interesting from our perspective is the architecture. Software AG is bringing a lot of technology to this environment as well for innovation. We are really connecting cars in real time. And that is unique," Schouw adds.
Expansive ambitions
ERA's ambitions are broad and wide.  They clearly extend far beyond the realm of electric vehicle technology and motorsports. With its pillars of diversity, inclusivity, equality and accessibility, it aims to open their doors to everyone. ERA's vision to support young, diverse talent ranges from initiatives to including more minorities. The company plans to inspire the next generation of world-changers at all levels of learning.