GAMA Recycle Sustainable Technologies has selected Infor CloudSuite Industrial Enterprise to replace its legacy SAP ERP. The decision was made as GAMA found its supply chain becoming more complex following Brexit and the pandemic. The world's largest recycled-plastic yarn and fibre producer also hopes that the modern ERP solution will help simplify processes and enable them to grow efficiently.
The manufacturing capability with the CloudSuite solution should also help manage the complex production process for recycled materials. Founded in Gaziantep, Turkey, in 1997, it was created with a philosophy its founder Zafer Kaplan, President, GAMA, laid down – "We did not inherit the environment that we live in from our fathers, we borrow it from our children and grandchildren". The company recycles millions of pet bottles and garments into yarn and other textile goods.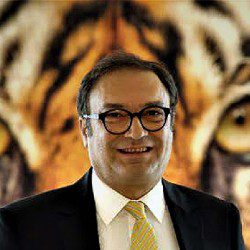 Kaplan commented, "Increased demand for customized goods produced in a sustainable way has created a need for enhanced transparency across the whole supply chain. In responding to the needs of a rapidly changing and dispersed market, it is important that we foster collaboration across the entire value chain, from suppliers to customers. In doing this, we can be agile in assessing and addressing market changes, and deliver the product and service quality our customers expect.
"Through leveraging the capabilities of Infor CloudSuite Industrial Enterprise, we are able to connect all of our processes digitally, which allows us to work more sustainably and effectively, optimize our organizational structure, and improve our product and service delivery model."
The project
This project will address supply chain issues, manufacturing, and business processes to improve transparency and productivity. Gama selected Infor CloudSuite Industrial Enterprise powered by Amazon Web Services as a multi-tenant cloud-based solution. It will take advantage of the configurations and accelerators that Infor has already developed for the fashion industry. Once deployed, the ERP will reduce errors and operational failures, ensure consistency of quality, and improve the customer experience.
Infor Associate channel partner Enigma Business Solutions will help GAMA deploy the solution. Gama has experience delivering projects across the automotive, energy and textile sectors. The ERP solution is projected to go live in October 2022.
Reslen Eroğlu, Enigma Business Solutions Managing Partner, commented: "Due to digital advancements and increasing consumer expectations in the market, our customers feel the need for more exceptional speed and adaptability in their business.
"Building an organisation that can respond rapidly and appropriately to new challenges and opportunities requires the right strategy and, crucially, the right digital infrastructure that can flex and scale proportionately, to capitalise on new market demands, and instil a culture of resilience."
Enterprise Times: what does this mean
Infor is forging a significant presence in the larger mid-market firms across the middle east, sometimes at the expense of SAP. Its laser focus on certain industry sectors has ensured that its products are fit for purpose. Whilst some vendors pay lip service to industry specialisation, Infor is winning bids worldwide and seems to be growing its market share compared to other vendors.