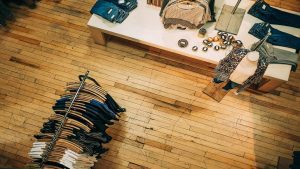 Retail and eCommerce highlights this week include: Maropost continues to expand its market-leading unified commerce platform capabilities by acquiring AI-powered search and product recommendation platform, Findify. eCommerce pet brand Ocurate reduces churn by 16% using a predictive analytics solution. New working from home report reveals enterprise devices connect to four different locations per month. LeanIX offers an SAP endorsed app to help unleash the combined power of Business Process Transformation and Enterprise Architecture Management.
Maropost acquires Findify to support eCommerce shopping experiences
Maropost a unified commerce platform plans to acquire Findify for US$4.45m. Findify harnesses AI, machine learning and big data to deliver next-generation merchandising, search, product recommendation and analytics solutions for eCommerce stores. The addition of Findify to the Maropost product suite will enable merchants to deliver personalised, seamless shopping experiences. The company says the solution truly sets it apart from its competitors.
By combining store specific trends with each visitors individual behaviour, Findify profoundly improves the shopping experience for customers and conversion rates for merchants. The solution is trusted by more than 1800 brands worldwide, including clients such as Victoria Beckham, Gina Tricot,
Maropost's unified commerce platform helps manage business-critical operations, including eCommerce, In-store Retail POS, Marketing Automation and Help Desk Management. Founded in 2011 by Ross Andrew Paquette and Jagdeep Singh, Maropost has been featured in Deloitte's Technology Fast 500 list multiple years in a row.
The company serves customers across multiple channels, such as eCommerce, retail, media and publishing, and travel and hospitality. Clients include Mercedes-Benz, HP, the New York Post, Luxottica and Shop.com.
eCommerce pet brand reduces churn by 16% using a predictive analytics solution
Ocurate, the Predictive Analytics Solution for eCommerce has released results of their latest customer success. It reduced the churn of the most valuable customers for pet brand, WildEarth, by 16%.
The company empowers brands to better segment their audiences by identifying lifetime value and churn at the individual level. Companies can seamlessly launch campaigns knowing which customers are of greater value or at risk of churn and intervene with appropriate promotions or communications to drive greater customer engagement.
According to Hubspot, more than 42% of companies don't take any effort to better understand or get to know their customers. With a low barrier to market entry typical to ecommerce, brands will lose out to companies who are identifying what drives customer behavior, who key customers are, and understanding which customers are worth spending extra dollars and effort on to retain.
State of Connected Customer shared, 66% of customers expect brands to understand their needs and expectations. Throughout the customer lifecycle, from first contact to repeat purchase, buyers expect brands to queue up offers, content, and support aligned with their expectations and specific interests.
With the risk of losing customers forever the shift toward understanding your customers with the help of data and machine learning has never been more vital. Most businesses don't connect these dots, resulting in a poor brand experience because all consumers receive the same communications.
Ocurate was built so brands can access the intelligence they need to meet buyers where they are and offer a hyper-personalized customer experience with offers and content.
New WFH report reveals enterprise devices connect to four different locations per month
Enterprise devices are, on average, connecting to four separate locations each month during the era of hybrid working, according to a new report from Absolute Software, a leader in self-healing endpoint and secure access solutions.
Absolute's new report, titled 'The Value of Zero Trust in a Work-from-Anywhere World', observed information from almost five million devices containing Absolute Software's zero-trust solutions across 12,000 customer organisations in Europe and North America.
The analysis revealed that as of March 2022, Absolute-enabled enterprise devices connected from more than 4 locations each month, highlighting the mobility of today's hybrid workforce.
In January, enterprise devices were connecting, on average, from 3.43 different locations, a figure which jumped by 18 per cent in March with the number of locations reaching 4.05. Alarmingly, Absolute's analysis also found that 16 per cent of enterprise devices were unencrypted, and that, on average, Windows 10 devices were 77 days out of date with their latest patching.
As part of their efforts to bolster their endpoint security portfolio in the era of work-from-anywhere, Absolute has partnered with BlackBerry to enable joint customers to augment BlackBerry's CylancePROTECT with Absolute's Application Persistence capabilities.
Through this, customers can extend Absolute's firmware-embedded, self-healing device connection to BlackBerry's leading Endpoint Protection Platform (EPP) to ensure devices and data remain healthy, regardless of where they are.
LeanIX expands partnership with SAP to accelerate delivery of business and IT architecture transformations
LeanIX has expanded its partnership with SAP aimed at accelerating digital transformation journeys. The company's Enterprise Architecture Management (EAM) solution is now an SAP endorsed app, available on SAP Store. The solution helps companies map their critical business processes to their enterprise architecture, SaaS, and microservices landscapes, providing greater process transparency and control.
Customers also benefit from deep end-to-end integration with SAP Signavio Process Manager, which delivers a streamlined experience from the business context to system configuration and application lifecycle management capabilities.
SAP Endorsed Apps are a category of solutions from SAP's partner ecosystem that help customers become best-run, intelligent enterprises. SAP Endorsed Apps are premium certified by SAP with added security, in-depth testing and measurements against benchmarks results.
This partnership expansion builds on nine years of collaboration and product integrations between LeanIX and Signavio prior to acquisition by SAP.
As companies make the move to SAP S/4HANA® through the RISE with SAP solution, they require a comprehensive overview of the interconnections between SAP technologies and all related applications in their software estate. LeanIX Enterprise Architecture Management provides this overview, complementing the SAP solution set through integration with SAP Signavio Process Manager and native support for the SAP Activate methodology.
LeanIX addresses process transformation from both a business perspective and an IT perspective. This helps customers remove roadblocks to business transformation, eliminates time-consuming rework, and enables process analytics on the present and the future software landscape.
Enterprise Architecture Management is available for digital discovery and purchase at SAP Store, the digital marketplace for solutions from SAP and its partners. SAP Store provides customers with real-time access to more than 2,000 innovative solutions from SAP as well as partner solutions that complement and extend their SAP applications, enabling digital transformation of their business.