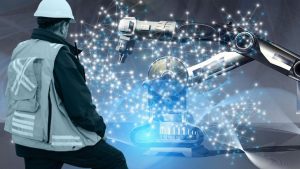 Tacton has unveiled a series of improvements and new products to its portfolio of CPQ solutions. The update includes a new module, Tacton CPQ Data Import Automation and Product Validations for Tacton CPQ. There is also a new version of Tacton's integration to Salesforce and updates to the Tacton CPQ.
Patrik Östberg, VP of Product Management at Tacton, commented: "Organizations today are pressed for time, dealing with costly resources, and looking to make their pricing and sales processes much more streamlined. With these new product updates, our manufacturing customers seamlessly update the configure-price-quote process with enterprise master data, with minimal effort and maximum quality.
"Only Tacton's advanced CPQ has been built from the ground up for complex manufacturing, so we're able to drive massive efficiencies in product validation and bring real-time visualization to reach a new level of client service. We are pleased to deliver best-of-breed tools that address manufacturers' unique challenges and take their selling operations to the next level."
The update aims to improve the ability of sales teams in manufacturers to sell complex capital equipment and adjacent services. They will also help to coordinate the link between sales and operations better.
Tacton CPQ Data Import Automation
An accurate CPQ solution requires data from a variety of sources. Keeping this information up to date is often a challenge because of the different sources that it can come from. Data sources can include price management systems for pricing data, Product Information Management systems for images, PLM/CAD solutions for product structure and data and ERP systems for inventory and delivery times data.
If this data is not available to the CPQ solution, accurate pricing becomes a challenge. For example, a part may not be available, and the Custom Visualization Image CPQ system may not use the alternate, more expensive component in its calculations.
The new module validates the data from these other enterprise solutions and ingests it into the Tacton configurator, ensuring that pricing uses up to date information. Automating this process reduces the manual work that CPQ administrators have had to do in the past. It also means that information that constantly changes, such as currency rates, is available for the sales team.
The new import module can either update Tacton CPQ as the information becomes available or scheduled on, for example, a daily basis. It means that where data is constantly changing, which is increasingly the case as inflation increases, organisations can ensure that the price of goods sold maintains an optimal margin. Data Import Automation is available as an option to Tacton CPQ Enterprise and included in Tacton CPQ Enterprise+.
Product Validations for Tacton CPQ
This new feature enables customers to include input from external simulation systems to enhance the ability to find an optimal solution for complex configuration scenarios. What isn't clear from the press release is which external systems are supported or the integration points. The new option is available in Tacton CPQ Enterprise and Enterprise+ editions.
Salesforce integration
This announcement also sees an improved integration with Salesforce. Tacton CPQ is now embedded within Salesforce so sales teams never need to leave the CRM. It also supports bidirectional data flows to ensure that information within Salesforce screens matches Tacton CPQ.
Sales users can now use the sophisticated Tacton configurator within their solution of choice. This ensures that they can deliver accurate configuration of complex industrial equipment, including accurate pricing and quotes. The integration enables sales managers to generate more accurate sales forecasts.
Tacton CPQ Visualization Updates
Users can now upload their images and use them in configurations. This enables the new generation of digital-native salespeople to personalise quotations easily. For example, when a customer requests specific requirements, the salesperson can quickly source or create a suitable image to align the quotation to meet customer expectations. Custom Visualization Image is available as a feature in Tacton CPQ Visualization.
Enterprise Times: What does this mean
Customers will welcome these updates. Once implemented, they will ensure that pricing information provided to clients is as up to date as possible. This is important in a world where price changes occur rapidly due to supply chain issues, inflation, etc. The ability to keep pricing up to date is important. The custom visualisation image is also important as they trend towards personalisation filters through industrial manufacturing.