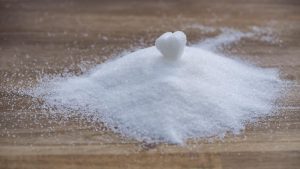 Syncro has announced refinements to its OS Patch Management functionality. Syncro is a leading Remote Monitoring & Management (RMM) and Professional Services Automation (PSA) platform for Managed Service Providers (MSPs). This latest update provides MSPs with greater granularity for applying updates for patching.
Users can apply different settings for various device types based on a policy level. These types currently include:
Critical Updates
Regular Updates
Update Rollups
Service Packs
Feature Packs
Definition Packs
Drivers
Other
The user can set each type of quality patch to follow a different roll-out path. They can be approved, deferred for a period, rejected, or installed manually, either through the asset record by support or through a patching report.
Security patches are treated differently. These are mapped against their security level: Critical, important, moderate, low, and other. Again a user can decide to approve automatically, defer, reject, or apply manually for each level.
Across each type of patch, it is possible to set the deferred period. It is also possible to either apply patches the next time the device is rebooted, if offline, or set a specific time of day for the patches and whether they are applied weekly or daily. It isn't clear whether the time of day applies to each device's time zone or the Syncro one.
Users can leverage policies to determine which Windows patches are applied or not applied. This means it is possible to block specific knowledge base patches from being installed across devices. This is important where some patches have known issues for certain devices. The block can be applied globally or at a policy level. It is also possible to say whether a specific knowledge base patch should reboot the device or not.
Asset records updated
In line with the new patch management features, asset records reflect each device's state. The asset record displays which patches are installed, which failed to install, which patches are missing from the device and which were rejected because of policy.
There is also a new security group setting that enables the user to allow the installation of rejected patches. This allows technicians to test revised patch updates before reversing the global exclusion that would apply the untested patch across the managed devices.
Bill Mrochek, VP of Product, Syncro, commented: "MSPs require flexibility and granular control in the way they manage the health and security of endpoints they manage. Syncro continues to add sophisticated options to features, like OS patching, to scale with the complexity of the fleets under our customer's care. Now organizations can manage devices as fluidly as their business operates."
Enterprise Times: What does this mean
This is the latest update from Syncro, which is currently placed as a high performer in the latest G2 Grid for Remote Monitoring & Management (RMM). Its rise follows the acquisition of Watchman monitoring in October 2021. It continues to enhance its solution with recently appointed Emily Glass as CEO. Glass commented: "Syncro's mission is to deliver innovative solutions to empower MSPs to start, run, and grow their businesses, regardless of location. Our recent actions reflect that vision, and will allow us to better help users navigate growth and scale their businesses."
It will be interesting to see how it develops its product in the coming months. It is a crowded market with the likes of ConnectWise, Kaseya (who recently acquired Datto), N-able, NinjaOne, Atera, Pulseway and ManageEngine, to name a few of the competitors.