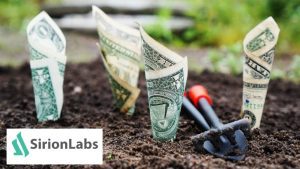 SirionLabs has secured $85 million in a Series D funding round led by the Partners Group. Its existing investors, Sequoia Capital and Tiger Global, also participated. It brings the total raised by SirionLabs to $157 million, with it last raising $44 million in April 2020 in a Series C led by Tiger Global and Avatar Growth Capital. It isn't clear if the other investors participated in this latest round. SirionLabs did not disclose a valuation at this time either.
The investment comes when the Contract Lifecycle Management market is expanding rapidly. Legal teams are looking to digitise processes and take advantage of solutions that deliver AI insights, such as SirionLabs. The market is projected to reach $3.3 billion by 2027, according to the Imarc Group, expanding at a CAGR of 11.4%.
SirionLabs expects to extend its leadership position in the market, recently recognised by IDC in its IDC MarketScape: Worldwide CLM software for Corporate Legal 2021 Vendor Assessment. It will hope to move from visionary to a leader in the next Gartner Quadrant for CLM. This funding, wisely spent, should enable that.
SirionLabs aims to address the challenges faced by legal teams and firms. Ajay Agrawal, Co-founder and CEO of SirionLabs, commented: "The two biggest challenges in CLM are aligning post-award performance with contract terms and automating the import of legacy documents using AI. The SirionOne platform has a compelling technology advantage in both of these areas. This capital allows us to seize the moment, accelerate product innovation and bring our award-winning solution to an increasing number of enterprise customers."
Enterprise Times also asked some questions of SirionLabs about the funding, with Hiro Notaney, CMO, SirionLabs, responding.
Partners Group
The opportunity for Partners Group is obvious. The opportunity for SirionLabs to grab a slice of the $3.3 billion pie is huge. However, it is not without competition. Three of the four other leaders in the sector, Agiloft, Icertis, DocuSign, and Conga, have recently received funding. The exception is DocuSign which entered the market through acquisition and is already listed.
Cyrus Driver, Managing Director of Partners Group, who will join the SirionLabs' board of directors, commented: "The accelerating pace of digital transformation has placed a premium on software that delivers enterprise value. The growth of the CLM market shows that it is an important piece of the digital transformation puzzle. SirionLabs' leadership in the category, especially in AI and contract performance, make it an ideal investment for Partners Group."
Enterprise Times asked Notaney why Partners Group?
"Partners Group is one of the world's leading growth equity investment firms. Its portfolio includes many of the world's best-known companies across different verticals. Access to their market intelligence and executives will be hugely beneficial to SirionLabs."
What do they bring to SirionLabs?
"Their investment is a vote of confidence in SirionLabs' direction – the business is growing rapidly, has a strong balance sheet and is well-positioned for further growth to come. SirionLabs has proven it is financially stable and growing steadily. "
Where will it spend the money?
SirionLabs noted several areas where it will use the money. The main focus is on product innovation, enhancing the AI capabilities within the software and improving the user experience. There were also several functional areas highlighted in the release that will receive attention
Reducing time-to-contract for sales teams
Minimizing risk and contract review time for legal teams
Providing finance professionals with visibility into expenses and revenues
Supporting procurement professionals with negotiations
Curtailing costs and increasing the efficiency of supplier management
Is SirionLabs thus focusing on a horizontal strategy? Not entirely. The press release states that customers can also expect an industry approach. They do not contradict, but the development team's priority will need to be resolved. Notaney did not rule out acquisitions to complement organic R&D. When asked about the acquisition strategy, he replied:
"If we do an acquisition, it would be technology acquisition. If there are complementary strengths from a tech perspective, we'd be open to that. We're always talking to deep tech startups."
It will also grow the workforce from the existing 600 by another 200 in 2022 alone. Enterprise Times asked Notaney whether that would include investing in new offices, and he replied:
"We will evaluate office locations in the next six months when there is more clarity on how the pandemic has changed the way we work."
Notaney would not be drawn on which countries the company would invest most in. However, it will further expand the leadership team, with Notaney adding: "Both the executive team and board will grow as a result of this round of funding. More announcements will follow in the coming weeks."
In recent months, Sirion Labs has already added several senior executives. It hired Notaney as CMO, Rajeev Kumar as Chief Revenue Officer, and Madhukar Yarra as Chief Operating Officer.
Enterprise Times: What does this mean
For SirionLabs, this is a major vindication of a company that now has over 250 customers. While there was no valuation noted at this point, it is likely that if it raises further funding in one or two years, it will become part of the messaging.
SirionLabs now needs to deliver for its new investors. It will need to maintain its competitive advantage across the four areas Notaney highlighted to Enterprise Times: Contract performance management, AI capabilities, unified and extensible platform architecture and intelligent contract authoring. It will also need to maintain and add integrations to leading IT systems and extend the SirionOne AI to become an effective and trusted legal team member.
The CLM market is interesting, and while SirionLabs is a relative newcomer, it has the potential to challenge the other leading players. For Agrawal and his team, it is now about executing the plan they have put forward. SirionLabs needs to add new customers and extend its reach into existing ones. How it will do this is still a little unclear.