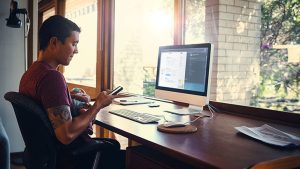 1Password 8 has emerged from its extended beta with a new design and features. The company says that many of these new changes came after feedback from its beta testers. Those beta testers have had their hands on the product since August 2021. That the changes reflect their feedback is good news. It means that 1Password 8 for Mac should be seamless and work for everyone.
Dave Teare, co-founder of 1Password, said, "1Password for Mac has come a long way since its first iteration in 2006, and with each release, we've pushed the envelope of the user experience our customers have come to expect from us.
"I'm eager for our customers to engage firsthand with all of the new and enhanced features that 1Password 8 for Mac delivers; my hope is that they'll love it as much as we loved creating it."
What can we expect from 1Password 8 for Mac?
There are a lot of changes and new capabilities in 1Password 8 for Mac compared to previous versions. Some of these are covered in a blog from Teare, while others are detailed, more succinctly in the press release. The company breaks the changes into three groups – Modern Design and Speed, Productivity and Security and Privacy.
As might be expected, Modern Design and Speed is about the user experience and consistency across different clients. It includes a new design language, Knox. Alongside Knox, there is more control over different password vaults and items. From a business perspective, this allows you to see where items are, who has access to them and what happens if they are moved to a new location.
Productivity is focused on the new features, some of which are enabled through Knox. Autofill now supports all Mac Apps and System Prompts. This is a big bonus. Autofill is commonplace across many password apps when it comes to browsers. For native apps, it has often required cut and paste to make it work. That has been fixed with this release. This release also includes the new developer tools launched in March this year.
The third area is Security and Privacy. It has been beefed up, and it now sports features that are becoming common elsewhere. The Watchtower Dashboard, for example, scores passwords and warns when they are weak and compromised. It appears to be similar to that which most browsers and OS now feature. It is also integrated with biometric authentication, such as Apple's TouchID.
Enterprise Times: What does this mean?
For Apple aficionados, this latest release will enthuse them. A sleek new look and feel and native app password support are great news. For those who work across Apple and other operating systems, it is likely to cause some frustration. That's because, despite the talk of universality for features and behaviour, that is not the case.
Not everything in 1Password 8 for Mac will work on Windows. Will this frustrate those multi-platform users? Yes, it will. It will also cause frustration for IT support teams in businesses that have to deal with different features for different users.
It will be interesting to see how long it takes, if at all, for 1Password to standardise across platforms. This is a non-trivial problem to solve, and much will depend on feedback from end-users. However, this new version for Mac is a big step forward and likely to get a positive reception from users.