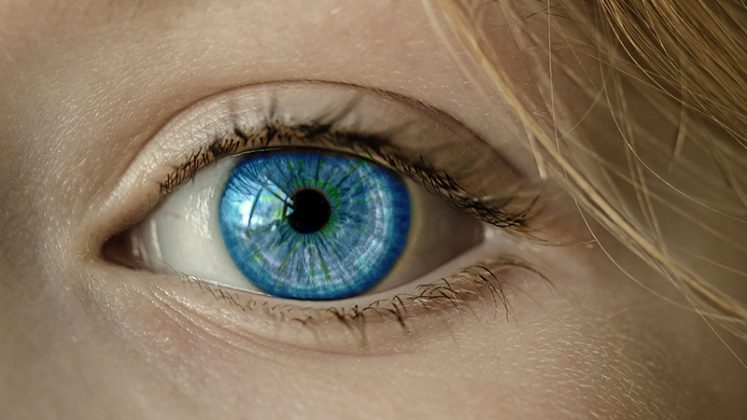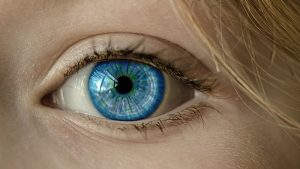 Several interesting pieces of research were published this week. Among them are ADP, Bamboo, Celonis, Domo, Ivanti, Managed Engine and SD Worx. Many of the reports focus on workforce trends and the issues in the supply chain.
ADP
ADP has published its annual "People at Work 2022: A Global Workforce View" report from ADP Research Institute (ADPRI). The report identifies the key emerging and escalating workforce trends uncovered in a global study of workers.
Nela Richardson, chief economist, ADP commented: "The pandemic signaled a paradigm shift as today's workers re-evaluate the presence of work in their lives, and the stakes have never been higher for employers. Our research highlights the extent to which employees' views of work changed, now prioritizing a wider and deeper range of factors that are more personal in nature.
"With recruitment and retention among the most business-critical issues, these revelations offer both a challenge and an opportunity for employers as they seek to keep workers engaged and fulfilled."
Key findings include:
Workers want change:
71% say they have considered a major career move this year
74% of parents (68%) others want flexible working hours
76% would consider leaving jobs if pay is not equitable
23% are actively trying to change their job and/or move to a "future proof" industry
There is also optimism
61% anticipate a pay raise in the next 12 months
43% expect a promotion
When asked about their optimism, 88% put themselves in the optimistic category
The research also covered pay and benefits, mental health and remote work and living arrangements.
Bamboo
Bamboo HR talked to 2,000 US-based workers. It found that 2 in 5 workers could leave work yet be financially stable for six months. The threat of people leaving is therefore real with 63% of Americans having considered leaving their current role.
Anita Grantham, head of HR at BambooHR commented: "Amidst The Great Resignation, people have taken a step back to really think about what matters to them and their priorities. Our study found that there is a deep shift happening where workers are closely examining what they want in an employer and making 180-degree career pivots when necessary to find the pay and workplace environments that they truly desire."
The research also looks at how many considered quitting and why. Wages were the primary concern. However, many employees feel undervalued, an issue that is easily addressable by business leaders.
Celonis
Celonis and IBM have published a study on supply chain resiliency. It found that Chief Supply Chain Officers (CSCOs) recognize the critical role that hybrid cloud, AI, process mining and execution management play in helping them overcome the disruptions they've faced over the last two years.
72% of CSCOs surveyed expect their processes and workflows to be automated over the next three to five years
69% plan to accelerate cloud adoption to enhance real-time data access.
Top challenges include:
80% of CSCOs said that demand volatility is a top challenge
77% cited the increased cost of transportation and logistics
76% cited the availability of transportation and logistics as a top challenge
Sustainability is also growing in importance. 66% of surveyed CSCOs said it is a core element of overall business value.
Janina Nakladal, Global Director of Sustainability at Celonis said: "Eliminating inefficiencies from core supply chain processes represents an enormous opportunity for reducing carbon emissions at scale.
"Chief Supply Chain Officers know they need to adapt, and in many cases are, but they often don't have the insight they need to truly understand where changes need to be made­—and lack the toolset to drive the change. Our research shows that currently-available technology—process mining and hybrid clouds—can give CSCOs this insight to wholly transform their supply chains."
Domo
An independent study by Nucleus Research looked at the benefits gained from organisations that deployed Domo's cloud-based analytics platform. It found that customers can deliver analytics content between 50% and 75% faster than other methods. Customers have found the Domo platform delivers several benefits including:
Avoided Costs: By offering data warehousing with specialized accelerators, integration with Domo connectors and BI visualization and reporting within one tool, customers can avoid costs associated with building a data warehouse and relevant connectors typically required for centralized analytics.
Increased Revenue: By empowering users with real-time analytics relevant to their role and objectives, Domo enables customers to drive efficiency in their current revenue streams and identify potential opportunities as they emerge. One organization Nucleus spoke with leveraged Domo to analyze user behavior and recommend users for cross- and up-selling. This significantly improved the organization's lead generation and conversion rate, unlocking additional revenue.
Enhanced Productivity: Domo's focus on automation enabled customers to eliminate many common tasks associated with combining and cleaning data, building reports and dashboards, embedding analytic content and developing data apps. Nucleus spoke with one customer who saved thousands of labor-hours annually across the organization attributable to Domo. Another customer noted 75 percent faster dashboard and report development, accelerating time-to-insight.
Alexander Wurm, analyst at Nucleus Research, Inc commented: "In my conversations with Domo customers, it is clear the rapid success they've seen in translating data into actionable insights is thanks to the modernization and improvements the Domo platform has provided for them. As a mobile-first and cloud-native platform, Domo is poised to win market share and lead the BI market over the next 18 months."
Ivanti
Ivanti Wavelink published the results of a joint survey with VDC Research. It focused on the state of industrial supply chain operations and the adoption of Industrial Internet of Things (IIoT) solutions.
The research revealed that there is an overarching trend toward greater automation, connectivity, and intelligence in industrial supply chain operations. For industrial organizations, IIoT platforms offer significant promise to unlock new business models, deliver improved customer experiences, address the disruptive impact of downtime, and ultimately provide greater operational resilience.
Investment in IIoT is getting easier, the leading factors are:
improvements to production output (27%)
improvements to asset monitoring and maintenance (14%)
reductions to operational expenses (14%)
improvements to operational intelligence (13%)
Brandon Black, senior vice president and general manager, Ivanti Wavelink said: "The bottom line is that industrial supply chain operations overall are moving forward on the IIoT technology maturity curve. This is great news as IIoT transforms business operations by delivering optimal business outcomes, focused worker experiences, reduced costs and increased revenue.
"Maximizing IIoT's value requires the commitment of leadership to ensure that IIoT is not just an IT initiative, but an organization-wide effort. At Ivanti Wavelink, we look forward to continuing to support our customers as they accelerate digital transformation initiatives and revolutionize supply chain operations with IIoT."
ManageEngine
ManageEngine published a new report entitled: "The State of ITSM Two Years Into the COVID-19 Pandemic." It followed a similar survey published in 2020.
The latest findings indicate that organizations are grappling with a new set of problems that were not previously deemed the top priorities.
Managing IT assets (46%) and communication and collaboration (41%) are the biggest challenges faced by a workforce that is mostly (3/5) working in a hybrid model. Both increased from the 2020 survey (11% and 7% respectively)
The most significant shift in reported challenges was a drop from 36% to 22% for securing company and client data in a distributed network. This change is likely the result of the proactive efforts of IT teams to ensure remote working risks were minimized.
Kumaravel Ramakrishnan, evangelist at ManageEngine stated: "The survey clearly reveals that traditional IT needs to transform itself in the post-pandemic world to cater to the new realities in the workplace.
"Self-organizing teams, high-velocity workflows and a digital-first approach to customer experience are the hallmarks of new age, democratized IT. At ManageEngine, our focus is on helping customers embrace these changes and better support their users and businesses in hybrid workplaces."
SD Worx
Together with ProTime, SD Worx has looked at the amount of overtime that European workers spend and what they are doing. 56% of French workers do overtime, but they are also the most lax at recording it (36%). The survey was based on 5,500 workers and found that  many also answer work calls outside normal hours and check emails.