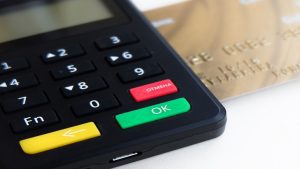 Mobiquity has announced a new partnership with Stripe, a financial infrastructure platform for businesses. The company is a digital consultancy that designs and delivers digital products and services for the world's leading brands. With this new collaboration, Mobiquity and Stripe will work together to build frictionless and industry-leading payment experiences for clients and their end-users.
Over the last two years, consumers have developed new shopping habits. This is illustrated by the fact that eCommerce sales accounted for nearly 20% of all retail transactions in 2021. Mobiquity says these trends are here to stay. It makes it more important than ever for businesses to possess online platforms capable of delivering seamless and personalised customer experiences.
Whether a client is creating a subscription service, an on-demand marketplace or an eCommerce store, Stripe's products, combined with Mobiquity's deep understanding of user behaviours and track record of developing powerful online engagement, will help brands create meaningful digital experiences. Together, Stripe's financial infrastructure and Mobiquity's digital transformation expertise results in innovative and seamless payment experiences. This creates a distinct user journey that drives revenue, customer satisfaction and loyalty.
The full payments experience
This collaboration will enable business to provide their customers with a strategic, holistic view of the full payments experience. An experience is not limited to solely an app or a website. Stripe ensures that companies can manage every aspect of their financial infrastructure across multiple digital channels. Stripe integrated with Mobiquity's capabilities in customer experience strategy, research and analytics, and human-centred design and engineering. The company says companies will be able to provide connected, immersive experiences across their entire digital ecosystems.
According to Andy Norma, co-CEO and President of Mobiquity, "We look forward to collaborating with Stripe. We expect to deliver immersive experiences that make it as easy for people to live digital lifestyles with minimal friction.
"Our partnership has a global talent across Asia Pacific, EMEA and the US that are experts in Stripe's platform. We are positioned to accelerate the ability of our joint clients to bring relevant solutions to market. Solutions that fulfil their business goals and maximise their potential."
"The launch of the Stripe Partner Ecosystem coincides with more businesses looking beyond their organisation to navigate the internet economy. Stripe makes it easier to find the right partner for their needs," said Dorothy Copeland, vice president of global partnerships and alliances at Stripe. "By partnering with Mobiquity and introducing a comprehensive set of partner resources, companies around the world will be able to accelerate their move to online commerce more easily." Stripe will join Mobiquity's expanding network of partners, while Mobiquity will join the Stripe Partner Ecosystem, enabling global projects to achieve better results.
Enterprise Times: What this means for business.
A key cornerstone of the expected growth of global eCommerce and the ability of brands to sell beyond borders will be an effective payments platform. Consumers will want to pay for their goods and services using their preferred payment types efficiently. So, consultancies, systems integrators and any organisations, involved in the eCommerce ecosystem will be looking for integrations with major platform providers. Hence the Mobiquity and Stripe partnership to provide businesses globally with a holistic platform with a personalised user experience. An experience that all platform providers will need to provide to remain competitive and stay in business.