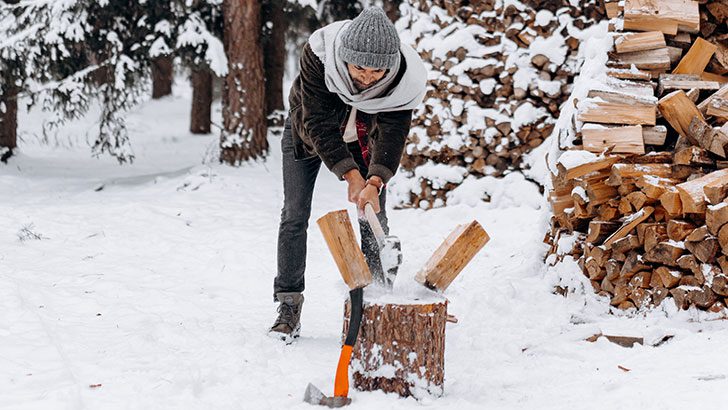 WithSecure is the new name for the enterprise security business of F-Secure. The rename comes as the company prepares to separate its enterprise business from its consumer brand. The formal separation of the two businesses has been planned for a while and will take place sometime around June/July 2022. At that point, the two companies will trade separately on the Helsinki stock exchange. Investors will receive shares in both businesses, and a new stock ticker will be announced.
Announcing WithSecure, Juhani Hintikka, CEO, said: "Ultimately, complexity is creating huge problems in information security. By working together, we can stop approaching security as controls. Instead, we will implement technology and services that work in a business context and deliver proven outcomes.
"In simple terms, no one that puts their trust in WithSecure should experience a serious loss due to a cyber attack or crime. Our name is our promise."
Enterprise Times spoke with Hintikka before the announcement.
Why two companies?
Hintikka says this is about addressing the two markets in the most effective way possible. Enterprise customers contribute more to the bottom line. Last year, the consumer business contributed around €100 million. The enterprise business, by comparison, contributed €130 million. Hintikka said that last year both businesses grew by around 5%. It will be interesting to see if WithSecure grows faster after the split.
When the split takes place, the enterprise arm will keep the WithSecure brand, and the consumer unit will retain the F-Secure Corporation name.
Hintikka commented, "There are over 7,000 partners that distribute our products and the add-on some services of their own. They typically cater to the mid-market customer, and it seems to be working well." He went on to say that the largest sector there is manufacturing.
When talking about larger enterprises, Hintikka added: "When we're talking 500, even upwards from 1000 seats, we move into a sector which is highly targeted, like a financial sector or the media sector, they start having more demands on us. Typically, the dialogue we have with them is direct.
"We have a new business unit called solutions. It will comprise of consulting and our managed detection and response capabilities. The logic is that you start from the customer problem you're trying to solve, rather than, here's my product, what it can do for you."
Will we see new products?
Not according to Hintikka. 2021 saw the company make several product announcements, including updates to its modular platform for servitisation of cyber security. That continues to roll out, especially through the MSP and partner community.
Hintikka described servitisation as: "meaning that many of our customers really want to purchase and consume a product and services so that it's easy for them." He also said that despite offering new services, WithSecure is not a pure-play services company. So what does that mean for services?
Many MSPs already offer additional services in the mid-market. Hintikka sees that as a positive move where WithSecure doesn't want to go head-to-head with its partners. But, as cloud security becomes more embedded in larger enterprises, some MSPs will want to push into that space. How WithSecure balances that direct vs indirect sales model will be interesting.
There is another reason for working with partners around cloud products. Hintikka said that almost 70% of the enterprise business comes from the company's cloud portfolio. It raises the question of what else can WithSecure add to boost that revenue model?
Enterprise Times: What does this mean?
Companies splitting into two, especially to separate B2C and B2B, is nothing new. Often it occurs when one is substantially outselling the other, or the company wants to sell off one part. However, the revenue between the divisions is not drastically different in this case. Nor is there any signs that the company plans to sell off its B2C division.
So what is this about? Talking to Hintikka, there is a very clear strategy here. B2B requires more effort, time, and resources and has the potential to generate significant income in the medium to long term. But to get there, the company may well have to raise more funds. Giving investors a clear focus on where those funds will go, and the returns, makes sense.
Once the two parts start trading separately, what the stock market thinks will be interesting. At that point, we will have a much clearer view of where the value really lies in the long term.