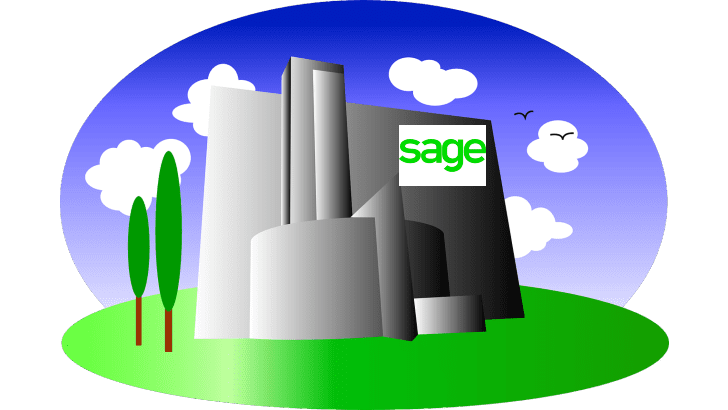 Sage has announced the launch of Sage Intacct Manufacturing in France. The solution is part of the new family of Sage Intacct products that are multi-tenant cloud-native and integrated closely with other solutions in the Sage Business Cloud. The solution is launching in France, but according to Rob Sinfield, VP of Product, Sage, it will soon be available in other regions.
This news also confirms the shift where Sage talks about Sage Intacct as more than just the financial management solution but also a wider family of products. However, while Sinfield confirmed that the integration to Sage Intacct Financial Management is complete, it will not be available alongside Sage Intacct Manufacturing for a while. Sinfield was unclear about the exact reason, but it may be down to language and localisation.
Instead, Sage Intacct Manufacturing launches in France; why France?
Sinfield answered: "We started in France for a couple of reasons. It's a proof point about the strategy of expanding beyond financials and internationalising Intacct. Sage Intacct is a family of products that operate across a number of key verticals.
"We picked France as the launch for this because we felt that it was a very good market for us to test this. It also shows off the power of what we're trying to do in terms of building best of breed applications that can integrate into different financial back offices. It allowed us to demonstrate that as a proof point by integrating with a product that is called FRP 1000. Which is, again, a best of breed French accounting solution."
What is Sage Intacct Manufacturing
Sage Intacct Manufacturing is targeted at discreet manufacturers between 10 and 499 employees. The solution includes the core functionality required by a discrete manufacturer, including procurement, production, distribution, inventory management, warehousing, resource management and skills management. It is mobile-ready and includes the localisation requirements for France. However, the information available did not go into much further detail on this.
It also integrates with SAGE HR, the Sage HCM solution, so larger companies can utilise a fully integrated solution.
Dan Miller, EVP Sage Intacct, commented: "We continue to expand the Sage Intacct family of products, outside of core financials, with industry-specific features and customer-focused solutions. As our customers lead the acceleration of digital transformation, Sage is working to create digital tools that make a real difference to their businesses.
"This new solution represents a further step in our strategy to make the Sage Intacct family of products available across our geographies and industries, as we help make small and mid-sized businesses more adaptable and profitable in the face of a changing business landscape."
Sage Intacct Manufacturing currently integrates with FRP1000. FRP 1000 is a leading French accounting solution available on-premises, single-tenant or multi-tenant. Sage Intacct Manufacturing will be available for all customers. Sage has designed the new solution to integrate with all deployments whilst remaining solely a multi-tenant cloud solution.
After France
Sinfield revealed that Sage Intacct Manufacturing would be rolled out to more regions in the coming months. It supports seven languages: French, UK English, US English, Spanish, German, Portuguese and Polish. According to Sinfield, French Canadian is not available yet, but is on the roadmap. This is good news for Sage Intacct Financial Management customers as it promises a French language launch.
However, Sinfield would not be drawn on a date; when asked, he replied: "We are working on an aggressive rollout plan that will see us expanding into new geographies. We're not going to share where we're going next at this stage. But I can tell you that there are plans to launch into several additional countries in the next 12 months."
Sage Intacct integration will be available as the manufacturing product rolls out into other regions. Sinfield noted: We are launching in France initially. We will then go into additional markets at pace. Those markets will be supported with an out of the box integration that is already built. We have changed our launch plans slightly to accelerate release in France."
Sinfield also revealed why now and potentially the reason for accelerating France. He noted: "There is a change in the way that manufacturers and distributors are looking to the cloud. They're looking at a variety of different options there.
"That means that Sage has the ideal product portfolio for them with Sage X3, taking care of more complex manufacturers' and distributors' requirements. Offering them the ability to customise the solution in the way that they want. Then for those manufacturers who are slightly smaller, maybe not as complex looking for a solution, which is simple to deploy, but powerful. This is a really good, set of capabilities for them."
The Sage Strategy
First, Sage Business Cloud was initially little more than a marketing message designed to place everything under a single umbrella. Sage has now built a digital network of solutions that is better integrated and shares some software architecture. An example of this is the new API framework that uses GraphQL APIs. This is used by new products such as Sage Intacct Manufacturing and older ones including Sage X3.
Sage is retrofitting much of its modern technology stack to its older solutions. It means that the Sage Intacct family of products is much more tightly coupled. Although Sage Intacct Manufacturing is not built on the same technology platform as Sage Intacct Financial Management, it has a lot in common and can seamlessly integrate.
Enterprise Times: What does this mean?
This announcement was a bit of a bolt out of the blue. The expectation for the next industry solution was Sage Intacct Retail, built on the Brightpearl platform. This will be out later this year, according to Sinfield.
Sage may have accelerated this launch because it felt it was missing out on the smaller manufacturing market that has suddenly taken to the idea of Cloud ERP. If it had delayed the launch, it could have lost market share and lost existing customers from its legacy products.
While Sinfield declared that Sage X3 still has its place, in the longer term, once the functionality of Sage Intacct Manufacturing is extended, one cannot help thinking that this is the long-term multi-tenant cloud replacement for Sage X3, that day is a long way away though.
What Sage is doing is building vertical industry products that will appeal to the operational side of the business rather than the financial side. Sage Intacct Financial Management will still deliver the sophisticated finance solution. Now Sage Intacct Manufacturing in France, Sage Intacct Construction and soon, Sage Intacct Retail will deliver an industry focus for the mid-market that it may have lacked in the past.
Sage now has a clear direction for its forward-looking technology. Presuming it has the sales and marketing organisation in place, it may grow market share in the manufacturing sector.