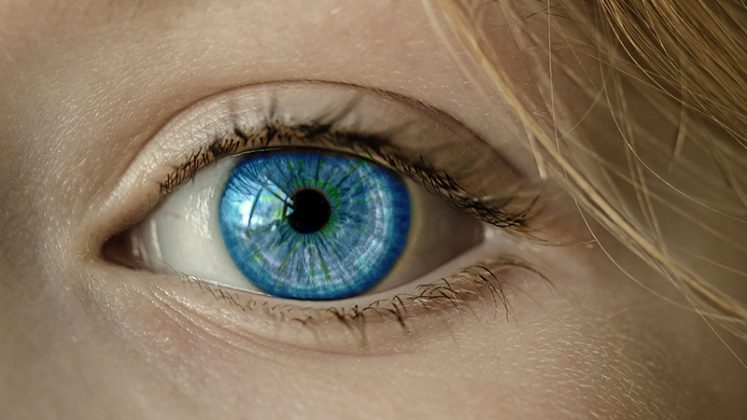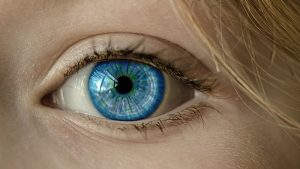 Several interesting pieces of research were published this week. It includes the results from a huge survey by Sage about small businesses across its global footprint. Sage found that there is optimism amongst small businesses as (hopefully) the pandemic draws to an end.
Cleo published its 2022 State of Ecosystem & Application Integration Report. This report looked at how companies with complex supply chains should adopt integration technology to enable them to deliver the flexibility that they need today.
ADP
ADP published its National Employment report noting that private sector jobs increased by 475,000 in February. Nela Richardson, chief economist, ADP stated: "Hiring remains robust but capped by reduced labor supply post-pandemic. Last month large companies showed they are well-poised to compete with higher wages and benefit offerings, and posted the strongest reading since the early days of the pandemic recovery.
"Small companies lost ground as they continue to struggle to keep pace with the wages and benefits needed to attract a limited pool of qualified workers."
Anthology
Anthology published its 2021 Online Giving Analysis and Strategic Considerations. The seventh annual report looked at fundraising strategies in use for educational institutions.
Susan Scholes, Chief Marketing Officer at Anthology commented: "As higher education online giving continues to increase, donor priorities have shifted back toward a pre-pandemic mindset with institutions moving their attention away from COVID-19 related assistance and student emergency funds to broader areas of focus such as student scholarship support and more general unrestricted support.
"To attract new donors and increase donations, institutions are considering more innovative strategies to further personalize the giving experience."
Online is becoming increasingly important with donations rising by 9% and the number of gifts rising 10%. Online Days of Giving continue to be a valuable way to encourage donors to support the institution. On #GivingTuesday 2021, a record-breaking $2.7 billion was raised in one day from 35 million donors, an increase of 6 percent in donors compared to 2020.
The report also highlights trends for 2022 which include:
Continued growth in online giving
Further growth in digital wallet usage
Growth of gamification to move beyond Days of Giving to campaigns throughout the year
Bullhorn
Bullhorn published its 2022 Global Recruitment Insights and Data (GRID). Based on a survey of more than 4,000 recruitment professionals, it found the profession has accelerated digital transformation. 84% of firms now have a digital transformation strategy in place compared to a year ago.
Matt Fischer, President and COO at Bullhorn, commented: "The leading staffing and recruiting firms today are focused on digital transformation to unlock new levels of productivity and truly transform the way they interact with their talent and clients. With the candidate experience at a premium, firms are leveraging automation and self-service to create talent journeys that match modern expectations and put more people to work."
After a decline in revenues in 2020, 60% saw revenues increase in 2021 and 1 in 7 firms reported further declines. IT and Technology recruitment firms were the most buoyant with 68% reporting revenue increases.
The talent shortage continues and talent remains the top challenge for firms. The top three challenges were:
candidate acquisition
digital transformation
improving the candidate experience
The shadow of Covid looms over most challenges with it being a contributing factor to most challenges. However, there is optimism with two-thirds of respondents expecting revenues to rise in 2022.
CIPHR
CIPHR has published the findings from a survey of more than 1,150 British employees. It looked at attitudes to inflation with many fearing the worst and predicting that inflation could rise to 10% over the next month. There are longer term concerns. Over the next year:
39% of people believe that inflation will reach 8% or more.
Of those 30% think it will reach 10% or more
9% of them believe it could reach 15%
The report sees different trends from men and women, and another subset, those with children are even more pessimistic. Those on lower salaries, where the impact of inflation is greater, again have a greater concern.
David Richter, director of marketing at CIPHR, says: "Inflation affects all of our lives in different ways. For most workers, rising inflation hurts – it pushes the cost of living up and means your wages don't go as far as they use to. This usually means that lower earners often spend a greater proportion of their income on essentials, compared to higher earners who still may have some income to spare for discretionary purchases, which they may choose to delay or forgo.
"CIPHR's latest research does seem to bear this out, with the results suggesting that workers under £30,000 believe that prices have risen more than respondents who earn over £45,000."
ServiceMax
ServiceMax published its first annual "Chief Service Officer Report" in partnership with Worldwide Business Research (WBR). It uncovers the goals and challenges faced in field service by CSOs. The report is based on a survey of only 100 field service leaders from the USA and Canada. Two-thirds of whom, work at $1 billion + service companies.
CSOs primary goals are:
42% are helping to lead the organization's approach to customer experience (CX).
39% are leading the organization's approach to revenue growth.
19% are driving service as an independent profit centre.
In terms of the key challenges:
33% cited call center / support / customer engagement & self service.
27% cited remote service support.
23% said recruiting and maintaining field service staff.
21% stated asset management is a challenge.
Amit Jain, Chief Product Officer, ServiceMax stated: "In recent years, field service departments have demonstrated that they are an essential opportunity engine for the business. Whether CSO's are focused on customer experience, revenue generation or both, recent advancements in technology adoption will play a key role in whether a service organization is able to meet accelerating demand.
how CSOs It is crucial for service organizations to make the right technology investments, especially when it comes to self-service options and proactive services like predictive maintenance, if they want to reach revenue goals in 2022 and beyond."
Nexthink
Nexthink released its Quantifying e-Waste in Corporate IT report. It proves cutting back on environmental waste and creating a more sustainable future can be achieved by eliminating common bad IT habits and better monitoring of device health.
The report looks at the data from 3.5 million devices. It looked at how organisations can improve their strategy on device usage to improve sustainability. Key learnings include:
Don't automatically refresh every device. Only replace and pay for what you need to.
Examine and improve computers' start-up time by checking the applications installed and upgrading old devices.
Educate employees on green computing habits and create two-way communication channels between the IT team and employees.
Yassine Zaied, Chief Strategy Officer at Nexthink commented: "Creating a more sustainable work environment is a top priority for enterprises today. But while many CSR initiatives focus on reducing single-use plastic and eliminating paper waste, they overlook the massive emissions output their IT hardware and digital activities are producing every day.
"IT leaders have a responsibility to better understand the impact employees' digital footprint can have on the environment and be proactive in rectifying digital issues that are negatively contributing to their environmental impact.
"Simple acts such as ensuring software is kept up-to-date, turning off laptops when not in use and removing non-essential applications can go a long way in cutting back emissions and saving organizations money.
"And while most companies would like to make these changes, many struggle to do so efficiently without a targeted approach. Big CSR changes are possible when organizations have the ability to understand how employees work and the challenges they are facing, and are able to respond accordingly."
UKG
UKG published its February 2022 UKG Workforce Activity report. It found that as concerns over Covid subside several industries saw strong growth (6.6%). That reverses the losses seen in January (-5.1%)
Public sector and non-profit: 11.3%
Services and distribution: 6.8%
Manufacturing: 6.5%
Retail, hospitality, and food service: 5.1%
Healthcare: 3.6%
Dave Gilbertson, vice president, UKG commented: "Much of February's growth can be attributed to a strong snapback from the weak mid-January period created by the omicron surge. Still, looking at the longer-term trend, it's very clear that people are increasingly coming off the sidelines to rejoin the workforce.
"The UKG data shows acceleration through the end of February, as well as for the December-February timeframe. This is great news for businesses, which have struggled to hire for far too long.
"It's also great news for everyone in the workforce in general, as more help will ease the pressure, stress, and burnout created by short staffing that many people continue to navigate on a daily basis. It will be interesting to see if higher labor-participation rates stem the Great Resignation we are watching."