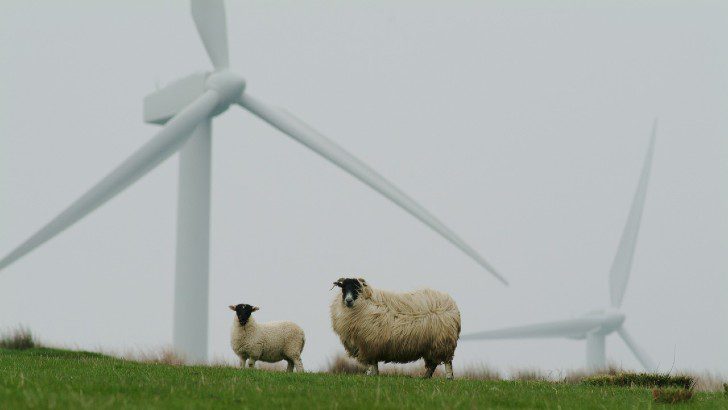 EDF Renewables UK and Ireland has selected the IFS Cloud as it continues its ambitious growth plans. The company already has more than 60 sites either planned or operating across the UK and Ireland. In the UK, it has more than 1GW in operation. It also has nearly another 4GW in planning and development as the UK moves towards renewable energy. These sites include 33 offshore, one battery storage unit, and developing solar farms. It selected IFS to provide enterprise asset management for its needs.
What is happening at EDF Renewables UK & Ireland
The project began in 2021, and the companies are building the trust required to deliver on the complex project. The project will see the deployment of several IFS modules. This will include Operation & Maintenance, Work Order Management, Contract Management and Mobile Workforce Management.
The IFS solution becomes the last step in the preventative maintenance environment that IFS is developing. As part of the wider EDF Renewables, the company has already invested in AWS Greengrass, AWS IoT Core, AWS IoT Analytics, and AWS Lambda to facilitate the collection, aggregation, and quality assurance of operational data from solar installations. IFS will now ingest the data from AWS. It will further enable EDF Renewables UK & Ireland to create the composable enterprise that it intended.
The IFS solution will ingest the data from the IoT platform and deliver information around asset performance with live dashboards that include KPI measurement. The IFS solution will help prompt and automate preventative maintenance. This will ensure maximum power generation and minimum downtime. IFS will also deliver the end to end visibility of operations across the entire business. Three hundred eighty users will eventually use the IFS Cloud solution, of which ninety will work using mobile technology.
Alan Laing, Managing Director UK&I, at IFS, commented: "We are proud to be able to power EDF Renewables UK and Ireland in supporting a vision for the growth of clean energy. IFS Cloud was designed to offer companies with a high growth rate an uncomplicated path towards becoming more data-driven, improve innovation, and, ultimately, deliver a better Moment of Service to their customers. We couldn't be more excited to partner with EDF Renewables UK and Ireland on this mission."
Supporting growth
EDF Renewables UK & Ireland is expanding quickly. In recent weeks the company has made several announcements.
It is looking at the potential to build a new wind farm on moorland in the Lammermuir Hills in Berwickshire.
The first turbines destined for the offshore wind farm Neart na Gaoithe arrived in the port of Dundee. Completion of this wind farm is due in 2024.
It partnered with DP Energy to deliver up to 1 GW 'Gwynt Glas' floating offshore wind project in the Celtic Sea
Piero Maggio, Director of Asset Operations EDF Renewables UK & Ireland, commented: "Delivering IFS Cloud forms a key part of our future growth strategy. The new platform will allow us to scale our business more efficiently and consistently, whilst also capturing the richer management information needed to drive continuous improvement and inform key decision-making. Using IFS Cloud will enable us to optimise the quality and utilisation of our assets, as well as create shareholder value through improved information flows. I couldn't be more pleased to be working with IFS."
As EDF Renewables UK & Ireland scales, it needs to ensure that it has the right technology partners in place to continue working efficiently. In IFS, it appears to have found such a partner
Enterprise Times: What does this mean
This is an important deal for IFS. It means that one of the largest electricity providers in Great Britain will leverage IFS tools. Over the coming years, the company will also expand rapidly as it invests in more and more renewable energy and more staff.
Success in the UK & Ireland could also see the larger EDF Renewables Energy group consider IFS for wider implementation. EDG Renewables group has 3,947 employees with 17.1 GW in operation and maintenance worldwide. It also has more than 60GW of secured projects.
EDF Renewables UK & Ireland could become a large customer for IFS. It could also open the door to something much bigger. IFS has the global presence to support such as expansion.