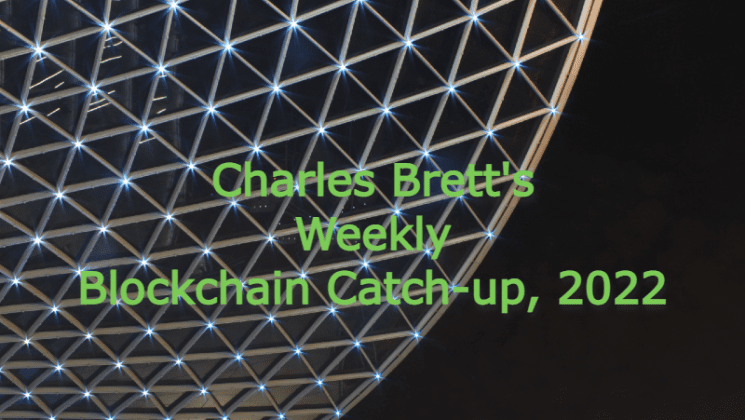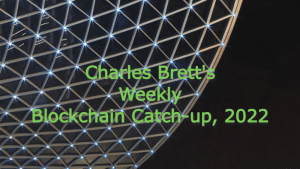 This is Charles Brett's start-of-the-week Enterprise Times 'blockchain catch-up' 2022-Week 7. Necessarily it is idiosyncratic and selective.
It is not intended to be comprehensive but does seek to highlight 'Quick Takes' on specific developments as well interesting pieces to read, a listing of some (not all) announcements/press releases and pointers to upcoming events.
Quick Takes – Charles Brett's Blockchain Catch-up 2022-Week 7
FSB: assessment of risks to financial stability from crypto-assets
"Crypto-asset markets are fast evolving and could reach a point where they represent a threat to global financial stability due to their scale, structural vulnerabilities and increasing interconnectedness with the traditional financial system. This (FSB) report examines developments and associated vulnerabilities relating to three segments of the crypto-asset markets: unbacked crypto-assets (such as Bitcoin); stablecoins; and decentralised finance (DeFi) and other platforms on which crypto-assets trade. These three segments are closely interrelated in a complex and constantly evolving ecosystem and need to be considered holistically when assessing related financial stability risks."
Quick Take: given all the noise and furor about crypto, this Financial Stability Board report is an important read. As the FT says (see below) – "what worries the FSB might be summed up in four L-words: legality, leverage, liquidity and leakage". None of these can, or should, be ignored.
7 pieces to read – Charles Brett's Blockchain Catch-up 2022-Week 7
Selected announcements/press releases/opinions – Charles Brett's Blockchain Catch-up 2022-Week 7
Selected upcoming events
Digital Assets Week (21-25 March 2022)
Bitcoin 2022 (April 6th-9th, 2022)
Paris Blockchain Week Summit (12-14th April 2022).