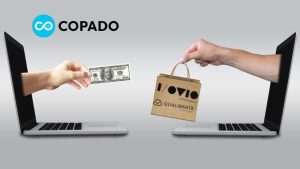 Copado has acquired Qualibrate, the leading SAP automated testing solution, and its parent company IOVIO, an internationally recognized SAP implementation and technology services company. The acquisition will further extend the capability of Copado's DevOps platform with automated testing for the widest used ERP vendor. Copado was originally focused on the Salesforce market, but its DevOps platform now addresses the need for the hybrid software architecture that enterprises are and have implemented.
Neither party disclosed the terms of the deal, and employees of both companies will join Copado. Privately owned IOVIO has offices in the Netherlands, the United Kingdom, Romania & Mexico.
Qualibrate brings Copado closer to SAP
Qualibrate brings automated testing that supports not just SAP but also Salesforce, Microsoft, ServiceNow, and Oracle solutions. It provides three key features:
Testing with user-friendly automation solutions and manual testing accelerators on its no-code platform
Documentation created by Qualibrate to map business processes that is simple and easy to maintain
Learning support includes the creation of interactive training with screen simulation, business data and collaboration tools
In combination with the Copado platform, enterprises can now accelerate their digital transformation programs by 10x, according to the vendor. Qualibrate specialises though in assisting SAP implementations with three specific solutions:
SAP Test Data Management: Manages test data in an SAP environment
S/4 HANA transformation: Enables organisations to test, document and learn through the transformation and migration to S/4HANA
DevOps for SAP: This is a joint solution developed with DXC. Will this solution continue, or will Copado ensure that its own DevOps platform takes this role. What will happen to existing customers?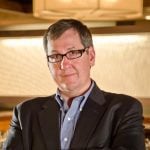 Ted Elliott, Chief Executive Officer for Copado, commented: "To deliver the highest quality customer experiences, companies are finding that test automation must work across all systems that impact the customer, from CRM to ERP.
"By broadening our offering with solutions and services from Qualibrate and IOVIO, customers will now have access to incredible expertise in back office and SAP and no-code testing to accelerate multi-cloud transformation and deliver world-class customer experiences. Copado is committed to transforming how customers accelerate their transformation strategies by automating quality deployments and ending release days."
Testing is of increasing importance for DevOps
According to a report by Gartner, in December 2021, testing is a critical part of the DevOps process. The report stated: "Continuous testing is now an integral part of a mature DevOps process; but even that will no longer be sufficient in the future.
"Instead, software engineering leaders should invest in these tools to enable smarter testing and improve testing efficacy…The use of AI can dramatically increase the efficacy rate of test automation tools, reducing the need for humans to identify critical issues via traditional testing."
Qualibrate offers such a solution, especially for SAP customers. Qualibrate is an SAP PartnerEdge Build partner, and the solution is also certified for use with SAP solutions such as S/4HANA. It has also been deployed to help with SAP ECC, SAP SuccessFactors, SAP Sales Cloud and SAP Commerce Cloud
Alan Jimenez, Managing Director for Qualibrate, commented: "With approximately one-third of transactions worldwide running through an SAP system, enterprises recognize that implementing a robust testing strategy is crucial to ensuring business continuity on mission-critical business processes.
"With Qualibrate, SAP testing and releases are easy to manage. By joining forces with Copado, we can tightly integrate testing and DevOps to further the mission of making release days obsolete. Bringing Qualibrate's no-code testing platform and Copado Robotic Testing together will empower us to transform software delivery with clicks, not code."
IOVIO strengthens professional services at Copado
With IOVIO, Copado has also acquired a services company that focuses on digital transformation with a blue-chip customer base that includes ING, Amadeus, Three and AirFrance/KLM. IOVIO specialises in data engineering, quality engineering, enterprise quality assurance (QA) and testing, software life cycle management and DevOps.
Founded in 2009, it won an SAP Partner of the year award in 2015. It is now a recognised leader in test automation for SAP, Oracle and other technologies. It founded Qualibrate in 2015 to automate expensive consulting days around documenting, training, and testing. The intention was to deliver better value faster to customers.
Juan Carrillo-Neave, Managing Director for IOVIO, commented: "As technology continues to be a competitive advantage in the market through more efficient and effective enterprise systems, it's critical that businesses protect the health and integrity of their production environments.
"The continuous testing solutions we help our clients implement enables them to deploy more code into production with reduced risk. By joining with Copado and Qualibrate, we are enabling businesses to build quality at all stages of development and operations."
Enterprise Times: What does this mean
Copado is maturing in the wider DevOps ecosystem from a company dedicated to providing release management on the Salesforce platform. The acquisition provides it with a testing solution that will enable it to target a much wider market. Importantly, it will bring existing relationships into which it can cross-sell the Copado platform.
There is one question. What will happen to the DXC relationship and joint product, and will this be superseded by a Copado/Qualibrate solution? Following from its funding last year, Copado is certainly making interesting investments and ones that should help accelerate its growth substantially.