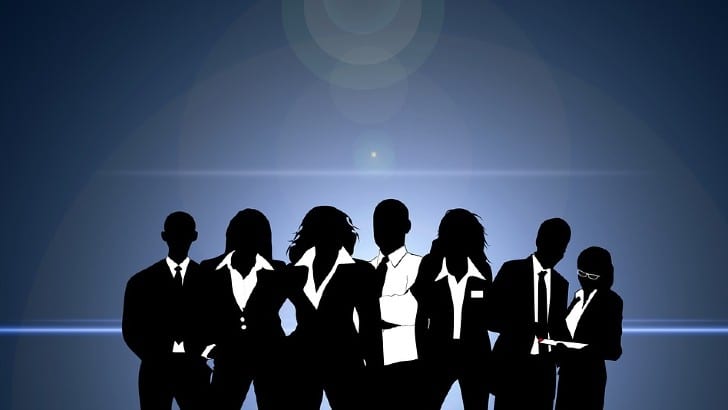 Resource Management is critical for all organisations. While physical resource management is relatively simple, the same cannot be said of human resources. Wrike has released Resource Bookings to address the challenge of cross-team and cross-department resource planning. It enables collaborative work allocation recognising the different demands of projects across an organisation without creating a work breakdown structure. The solution also recognises risks such as employee burnout and has guard rails to prevent that from happening.
Andrew Filev, Senior Vice President and Wrike General Manager, Citrix, commented: "Resource Bookings could not have come at a better time. The Great Resignation' is impacting organizations across all industries. Now, more than ever, it's important to keep a finger on the pulse of your workforce because overworked employees won't stick around for long.
"Leaders must carefully evaluate resource needs and availability before committing to the project. Resource Bookings is critical for teams because it provides insight into the demand on employees, so leadership can better evaluate and adjust workloads; thereby, reducing employee burnout before it becomes a problem."
What is Resource Bookings
The Resource Bookings feature was first announced in November in a blog post. It is now generally available to Wrike users. This is the first iteration of resource management and replicates some of the functionality of a PPM solution. It delivers managers and project managers a level of flexibility that they have not had before.
Managers can block/request the time needed for a resource requirement or job role to create the backlog of tasks. In the Workload screen, project managers can view potential resources, alongside the backlog of project tasks, by day and can look forward several quarters if they wish to.
The workload screen reveals the skills of each team member and the backlog tasks with the required skills. The manager can then allocate the time required against each team member and highlight if a team member is allocated too much.
A higher-level view allows managers to view staff utilisation across each month for any project and a portfolio view where they can see the status, booked effort, and time spent across every project. Project managers can allocate resources against their projects and see each allocation's impact.
Therefore, managers can quickly decide the allocation of resources based on the skills required and project priority.
Filev continued: "Even with staff shortages on the rise, the volume of company projects will continue to increase. Additional headcount may be required to drive projects, but it's becoming more difficult to come by given the job market, so leaders must assign projects wisely.
"Resource Bookings is an accurate and efficient way to evaluate resource needs and availability to ensure project delivery, optimized resource utilization, and employee satisfaction."
Enterprise Times also asked some questions of Filev about the new module.
Not a PMM tool, yet, if ever
Resource bookings is not the full-on resource management tool found in applications like Mavenlink or Kimble. Enterprise Times asked Filev whether project managers can see resource costs to help them determine allocation.
He replied: "Leaders and managers can leverage Wrike's budgeting features to plan out resource costs and the impact of project profitability, but budgeting is separate from Resource Bookings at this time."
This is after the fact, rather than during the allocation. Therefore, project managers could not determine how resource allocation would affect their project profitability. The screenshots provided infer that only a single skill is highlighted for project managers to determine suitability. Some PSA/PPM tools enable project managers to view multiple skills, weigh them and determine the best resource for each task.
What is on the roadmap for resource bookings? Filev's answer to this question is surprising. He stated: "We are planning to support Resource Bookings in APIs and reports."
These are welcome, though the API enhancements are slightly puzzling. It feels that Wrike is not developing resource management to replicate PPM solutions. Why did Wrike create resource bookings?
"We launched Resource Bookings because the resourcing puzzle is getting more complex between distributed workforces, employee burnout, and the Great Resignation. We understand how important it is, now more than ever, for department and team leads, as well as project and program managers, to keep a finger on the pulse of their workforce.
"At the same time, organizations have big goals to achieve, and they need focused and committed talent to achieve them. Resource Bookings provides leaders with an accurate and efficient way to evaluate resource needs and availability to ensure successful delivery, optimized resource utilization, and employee satisfaction."
Why is this important
For Filev, there are three answers to that question. All three points deliver enhancements to the customer experience.
He answered, "Resource Bookings not only helps ensure successful project delivery but also relieves pressure on teams and individuals who may otherwise experience burnout during a time of staffing shortages.
"Resource and capacity planning is like getting a pulse on your workforce and your company's workload, and that pulse is extremely useful information to have at this interesting time in the market.
"Every industry has been impacted by the Great Resignation, with staffing shortages on the rise and a difficult job market. Regardless, organizations still have business objectives they must hit, which means the work goes on. The number of projects increases even when headcount does not, putting added pressure on teams.
"Resource Bookings gives department/team leaders the visibility they need to forecast resource needs so they can evaluate available resource capacity and prioritize projects accordingly; thereby, reducing employee burnout before it becomes a problem.
"Resource Bookings also allows leaders and managers to save time by rapidly planning project and program resource needs without needing to create a detailed work breakdown structure."
Enterprise Times: What does this mean
Wrike claims it is the only collaborative Work Management platform to deliver advanced resource management capabilities. Smartsheet would argue that, especially since it started to integrate its acquired PPM application, 10,000ft, into its core platform.
However, this solution sees Wrike recognising that some customers will expect more formal support for project managers within the workplace. With this update, Wrike introduces features of both strategic portfolio management (SPM) and PPM into its solution. However, there is a long way to go before it has the functionality of those tools.
It will be interesting to see how Wrike evolves its roadmap once its customers start using the solution and providing feedback. Is this the beginning of a convergence between PPM and CWM? The challenge for Wrike will be introducing enough flexibility and functionality without impacting the user experiences. CWM is preferred to PPM in workplaces, often because it doesn't have the complexity of PPM solutions.
In creating a separate module, Resource Bookings will enable organisations to improve resource allocation. It has done so without introducing the project accounting elements that PSA tools have demanded of them.