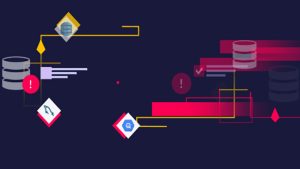 Eureka Security has emerged from stealth mode with an $8M seed funding round led by YL Ventures. The company was founded in 2021 by Palo Alto Networks (PANW) veterans Liat Hayun (CEO), former VP of Product Management, and Asaf Weiss (CTO), former Senior Director of Engineering. Its emergence from stealth mode is surprisingly quick.
Liat Hayun, Eureka's CEO, said, "Existing solutions involve manual processes and point products that don't scale to the speed or volume at which these data stores are created and used. And, while most controls might exist natively, organizations are still struggling to use them effectively across their entire data store footprint."
What does Eureka do?
Eureka has a single offering, the Eureka Cloud Data Security Posture Management solution. It claims that the platform will deliver "broad visibility, policy and control management, as well as continuous monitoring and alerting with risk-prioritized remediations across all of your cloud data stores."
The claim "all of your cloud data stores" is a big statement. Large enterprises and increasing SMBs use a multitude of cloud data stores. Not all cloud data stores are created equal. Some are highly secure, some are highly scalable, some have fully-featured APIs, and some have all or none of these features.
Eureka wants to improve organisations' control over the cloud data stores they use. It will do this through the use of automated tools and an API. Those tools include discovery, classification and a unified policy engine.
Continuous discovery means that every piece of data uploaded to a cloud data store is properly classified. This is done in line with corporate policies contained in the unified policy engine.
This step alone will get the interest of a lot of potential customers. Regulators continue to add new compliance requirements around how data is stored and managed. Automation ensures policies are attached as soon as the data is moved to the cloud data store. It means an organisation can be sure it is meeting compliance requirements. The automated tools also allow them to update policies and data as regulators update compliance rules.
Better risk management and security
One of the advantages of continuous discovery is better intelligence on the data being stored. It gives the Chief Risk Officer (CRO) the intelligence required to identify risk and remediate it.
The IT departments can also use that information to ensure that all data is properly backed up. It will also help inform data protection and recovery policies, including disaster recovery processes. Continuous discovery should ensure that backup processes are automatically adjusted to capture new data stores and locations as they are created.
Eureka claims that it works with any cloud data store saying, "By simply connecting Eureka to organizational cloud accounts, Eureka automatically identifies all data stores present and understands the types of data in them."
The question here is, how deep does that understanding go? Is it just walking the directory tree? If so, how will it do self-discovery of new directories and storage containers? Is the customer expected to do all the heavy-lift with the Eureka API? That will put off a lot of SMBs. If Eureka is going to provide the integrations, customers will want a roadmap to know what cloud data services will be covered and when.
A more complex issue is configuration management. Will Eureka seek to solve the problem of poorly configured data stores? They are a leading cause of data leakage. Fixing that would give Eureka a significant commercial edge.
Enterprise Times: What does this mean?
Even before the pandemic, organisations often had a limited view of what data was stored in the cloud. While they had official data services, users and even teams used what was easiest for them. That meant that tracking data was almost, if not completely impossible.
Eureka is not necessarily going to solve that despite its claims of working with any cloud data store. To be effective, it will need access to those data stores, which means identifying all those data stores. However, once it does have access, its unified policy engine, continuous monitoring and classification will improve data protection.
It will be interesting to see how quickly Eureka gains traction with enterprises and how long it goes before the next funding round.