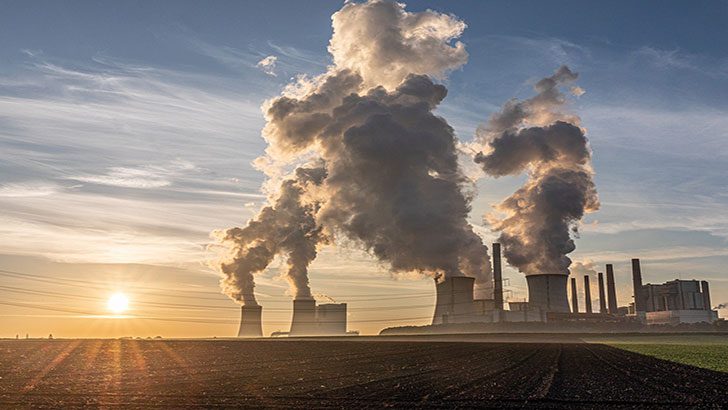 The dust has settled on the COP26 Summit. This UN Climate Change Conference brought together the largest group ever seen of senior world leaders, academics, businesses, and governments to accelerate action on the path to net-zero and a climate-resilient future.
Countries, businesses and individuals all have an important role to play. Organisations must act now if they are going to stand any chance of meeting their commitments to limit global warming and keep the target of restricting temperature rise to 1.5 degrees within reach. That means companies must reduce their environmental impact and the impact of their value chains.
Action is already happening. Earlier in 2021, we saw the ruling under Dutch law, which ordered energy giant, Shell, to reduce its absolute emissions by 45% by 2030. This sent shockwaves through the industry, making it very clear that large emitters need to take action now. If organisations are to make meaningful progress against their sustainability goals, they must address their supply chains' scope 3 emissions.
What are Scope 3 emissions
Scope 3 emissions are those that result from the activities of assets not owned or controlled by the reporting organisation but that the organisation indirectly impacts in its value chain. Scope 3 emissions often represent most of an organisation's total Green House Gas (GHG) emissions. According to McKinsey, upwards of 80% of an average large company's total emissions will sit in their supply chain. It means that reducing supplier emissions is a key priority.
However, calculating and eliminating scope 3 is challenging. For most companies – especially high-emitting enterprise multinationals – they represent a much greater proportion of their carbon footprint than operational scope 1 and 2 emissions. However, organisations have less control over scope 3. In many cases, a company won't even know the extent or composition of their scope 3 emissions. This explains why this hasn't been a priority thus far. But now, the pressure is on and addressing value chain emissions is becoming a business imperative.
Don't get me wrong; there has been plenty of commitment from many of the large emitters to meet lofty targets regarding their emissions. Still, to realise their overall sustainability ambitions, it is essential that scope 3 is addressed.
So, where should organisations start?
Supplier collaboration is no longer a nice-to-have but a must-have
Supplier collaboration is absolutely critical; no organisation stands a chance of reducing scope 3 emissions without working closely with their value chain. But large emitters cannot be prescriptive with their supply or value chain, as this can undermine these essential relationships. Instead, they must align to achieve their goals. This collaborative approach starts from within. It includes a commitment from the board and the sustainability and procurement functions. This internal alignment and commitment will be essential when engaging suppliers to start discussing sustainability issues.
Procurement and sustainability departments must work closely together with the same goals. That's because sustainability teams have the most in-depth working knowledge on sustainability issues and are responsible for setting targets. Meanwhile, the procurement department owns the relevant relationships with suppliers. On that note, the procurement function must be in conversation with suppliers about their sustainability strategies, sourcing options, and product specifications to become more sustainable over time.
Focus on suppliers who are responsible for the largest emissions
Often, a small number of suppliers are responsible for the largest proportion of a company's supply chain emissions. Focusing on these suppliers will help the organisation to laser focus on where emissions can be reduced most efficiently. Most heavy emitters will have hundreds of thousands of suppliers, so segmenting by emissions contribution in this way, based on currently available data, should be one of the first steps they take. Over time, they can also look at how they can rationalise their number of suppliers, using sustainability criteria to form part of their assessment.
Monitor and report regularly on the upstream impact
Monitoring the upstream impact, like GHG emissions, is crucial to a successful supplier engagement programme. Most companies are still searching for effective and efficient ways to monitor progress towards targets. The primary learning thus far is that monitoring should be designed by using the supply chain target (e.g., the climate target) as the starting point and defining a clear and common baseline and policy. All parties, both on the buying and supply side need to understand what is needed to achieve the target and agree on specific actions and the methods for monitoring progress.
Fundamentally, collaboration is the only way that organisations will be able to create the change required. Suppliers should know what the organisation is trying to achieve and vice versa so that all parties are working together to incrementally improve and reach their goals on time. Unless they collaborate with all key stakeholders, no organisation will reduce their scope 3 emissions by 2030. This is essential if organisations are going to turn ambition into action in the coming years.
---
Vizibl is a leading SaaS supplier collaboration tech platform that enables enterprise buyer organisations, at scale, to manage better supplier partnerships, accelerate innovation and drive growth.
Vizibl has been named as one of the 5 technology companies changing the way organisations do business in the "IDC Innovators Report 2020", has been nominated by Procurement Leaders in their 'Technology of the Year 2020' category and is ranked by Spend Matters in their "Top 50 Tech Companies To Watch" list. With a co-founding team led by Mark Perera (founding CEO of Procurement Leaders) and Alex Short, Vizibl is transforming how companies tap into the power of their suppliers.