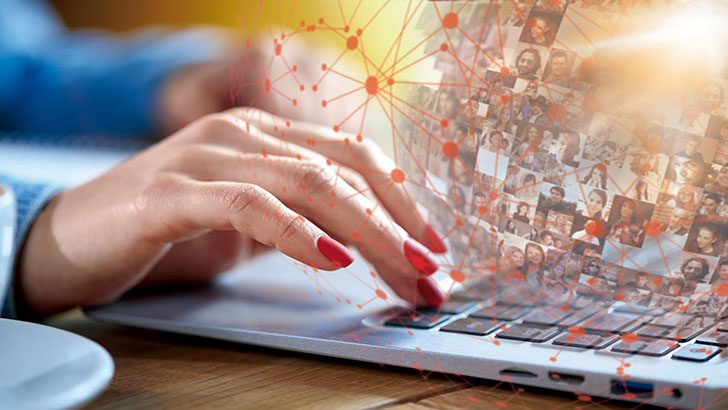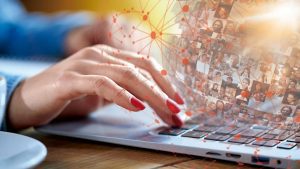 A lot of research was published (see below) with Copado publishing its State of Salesforce Testing Report, which has some insights for other platforms.
Another fascinating week of research with Aptean looking at the stat of North American Manufacturing. KX published a report which highlights the options for Telco's investing in 5G. The state of strategic finance was the focus for Vena whilst FourQ shared a similar topic on the state of strategic finance with some stunning insights.
Intuit looked at the consistent trend of entrepreneurialism in the US. Fiverr and Hibob combined to look at the Great Resignation and the impact the freelance economy could have.
Aptean
Research by Aptean indicates that manufacturers in advanced stages of transformation recorded average year-on-year revenue growth of 8.9% in 2021. That compares to 1.4% among manufacturers that have not started digital transformation projects.
Importantly 40% of North American manufacturers are prospering, with 25% fully recovered. Only 15% are struggling. TVN Reddy, CEO at Aptean, said, "Digital transformation is no longer a medium-term objective for manufacturers; our research shows it's imperative in order to thrive in the new normal of manufacturing.
"Many companies feel too confined by day-to-day demands to launch their digital transformation strategy, but in reality, prioritizing modern manufacturing software enables them to reduce the operational burden on their workforce and focus on strategic innovation to drive revenue growth."
Billtrust
Billtrust published  "The State of Accounts Receivables Part Two: A Guide to Modernization." It defined a maturity model and found that best in class AR organisations outperform the average organisation with:
25% better customer service levels
23% collections improvement
offer 20% more self-service capabilities
receive payments 15% faster than average
CIPHR
A new survey by CIPHR revealed that 15% of employees working in the UK have secretly retrained for a new role or profession since the pandemic. Almost 30% have either retrained or changed the industry they work in. Senior Management seems the most agile, with 26% retrained and changed while another 27% have retrained but not yet changed. There are also variations by age.
The report has some fascinating insights. Why is this important? Claire Williams, director of people and services at CIPHR, explains saying: "For now, employers need to ensure that they are actively engaging with their staff through open and regular career conversations, ongoing consideration and communication around flexible working arrangements, and clearly defined development routes and opportunities, if they want to increase their chances of retaining their top talent."
FourQ
FourQ published a survey that highlights intercompany issues are worsening. The results are startling:
96% of respondents reported challenges with intercompany
99% believe that critical accounting responsibilities are becoming more complex and challenging
90% reported their finance and accounting staff pull all-nighters at least once a year due to intercompany issues.
The report highlights make a disturbing read for several reasons, not least the impact on employee wellbeing. It also highlights that ERP solutions in place only partially solve the challenges.
Hibob
Fiverr Business and Hibob joined forces to survey over 1,000 US-based HR professionals and hiring managers about the current state of their company's workforce amid The Great Resignation. Key findings from the report include the top three reasons people are leaving jobs:
Flexibility 30%
Better pay 27%
Promotion 26%
Resignations of managers and directors have an impact. 58% say that turnover has either some negative effect or a very bad effect on their team's productivity. Other impacts include the extra onboarding costs and the skills gap created. The report also looks at the benefits and challenges seen by hiring freelancers.
Shany Malbin, General Manager of Fiverr Business, commented: "The value that freelance talent can bring to an organization that is facing a talent shortage is unmatched. "It's clear from the data that HR professionals and hiring managers have differing perspectives on these advantages and therefore need to come together to address these issues.
"In the end, working with freelance talent can not only help fill skill gaps during this unprecedented time but can also help prevent burnout of overworked employees due to the massive amounts of turnover."
Intuit
As one of the insights of the QuickBooks New business Insights report, it believes that 17 million new small businesses will be formed in 2022. The report surveyed 8,000 employees to look attitude to the creation and support of small businesses and makes a fascinating read.
KX
KX and STL partners published a new report outlining the key strategies operators should adopt to accelerate their go-to-market strategy for edge computing.
Paul Colgan, SVP and Head of Telco at KX, commented: "While 5G has understandably been a priority for operators, edge computing offers a potential source of significant revenue growth. Investment in edge should now be seen as being part of a wider 5G strategy, building the network and platforms that will carry the next generation of services such as low latency real-time analytics, that enterprises are demanding."
The report suggests two options. A vertical one focused on building industry-specific solutions mapped to defined use cases. The horizontal approach is more platform-based and focused on connectivity and compute.
The report concludes with the importance of partnerships for Telcos. The authors advocate that both good options are hyper-scale cloud vendors and leading software vendors like KX.
Vena
Vena published an industry benchmark report entitled "The State of Strategic Finance". It looked at changes from the previous year, the current state and future trends. Key findings include:
Most organizations were still missing a unified strategy on creating, maintaining, controlling, and using data, making unlocking deeper insights impossible
The biggest drivers of revenue growth in 2021
The greatest challenges to current business planning processes
The report also looks ahead with insights into:
How often organizations are forecasting and updating their long-range plans
How organizations are using future-facing technology such as artificial intelligence (AI)