Immersive Labs has announced the acquisition of Snap Laps for an undisclosed amount. The company claims the deal will lead to an: "Integrated offering to deliver hyper-realistic team exercises specific to customer environments for more relevant cyber knowledge, skills and judgment." Anything that improves the way teams can practice and execute their plans to respond to a cyber incident is welcome.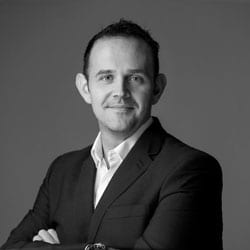 James Hadley, CEO of Immersive Labs, said, "From day one we have believed in the power of immersive experiences. Whether you are a CEO wrestling with the wicked problems of a cyber crisis exercise or a malware analyst decompiling the latest APT, nothing is better for building and evidencing cyber knowledge, skills and judgement.      
"The acquisition of Snap Labs doubles down on this, allowing customers to build better cyber workforces with richly detailed realistic experiences pinpointed to the risk they face. We welcome the team to Immersive Labs and look forward to building on our joint vision together."
What are Immersive Labs getting from this deal?
Snap Labs has its own platform for delivering cyber labs via the cloud. It has many prebuilt labs that can be deployed on-demand for individuals and teams. On-demand means that companies do not need to worry about the cost of having environments sitting around and being unused. They can be spun up at will. When new employees join a role that requires training, they can spin up labs as part of their induction. This will integrate well with the offering that Immersive Labs already has.
The big gain here is the ability to build customised cloud-based cyber ranges for organisations. These will allow an organisation to build a realistic cyber-attack scenario and practice it. It is an area where many organisations struggle. Most rely on getting people together into a room or a physical cyber range. That takes time and planning while also creating significant disruption and costs to companies.
By moving this to the cloud, participants can work from their desk in an office or remote. Importantly, it is not just about bringing together employees from around the globe into a single cloud exercise. It allows those external partners who too often do not participate in these exercises to join it. Participants can also break out into side exercises focused on different teams and skills.
It is unclear if Immersive will also allow companies to build their real-world incident response plans on the platform. Such a move would give companies a seamless move from practice to real-time incident response. It would mean people don't need to worry about how and where they connect when an incident occurs.
Demand for online training labs continues
While the obvious gain is for incident response and cybersecurity teams, this is part of a wider explosion of online training. Employers realise they have a skills and knowledge gap that needs closing. For some employees, it means skills and techniques training as part of professional qualifications. For others, gamification is a better engagement as it allows them to put knowledge quickly into context.
Employees also want training to continue when they change employer. This is where a training platform works because employees can take their training and continue it at their own pace. At the same time, the lockdown has given people an opportunity to retrain into new career paths. For companies with effective learning platforms like Immersive, this has been good news. Those changing careers also include former members of the Armed Forces. Immersive is working with TechVets in the UK and Veteran Sec in the US to help veterans transition.
One area where we haven't seen enough pull through of online learning is for managers. It is where this deal works well. Those cyber training labs will show managers where there is a gap in their knowledge, especially around incident response and other areas of cyber. The question is, can Immersive expand to fill that gap and also expand to provide additional training? For CIOs and CISOs, there is little support once they are appointed. However, just like their employees, they need to keep their skills up to date.
Enterprise Times: What does this mean?
Online training and the platforms that support it are evolving. They are no longer tedious sets of videos that people sit and watch. They are becoming more interactive and, importantly, customisable. By acquiring Snap Labs, Immersive has widened its offerings in the on-demand space.
The ability to spin up a virtual lab or even a virtual cyber range is exciting. Most of the cyber range offerings in the market require people to come together at a single location. The Snap Labs approach is to train from where you are. It fits in with the remote working experience that people have had over the last year.
Additionally, there is an opportunity for Immersive to help companies evolve their cyber-range experiences into their real-world incident response plan. If it does that, the benefit to its customers will be significant.