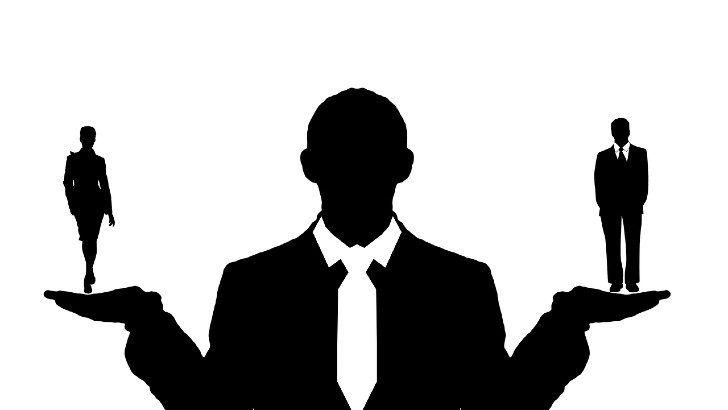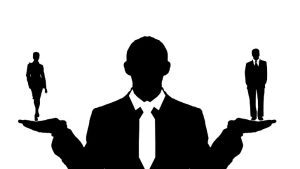 CIPHR has revealed the stark truth about the significant gender pay gap in the UK. The new research is based on the provisional datasets for all employees (including full-time and part-time but not self-employed workers) released on 26 October 2021 by the Office of National statistics.
It reveals that 83% of the most common job roles (those with more than 100,000 people) have a gender pay gap favouring men. The study reveals the widest gaps in gender pay. While many jobs have a pay gap lower than the national average, that pay gap is increasing. It was up to 15.4% compared to 14.9%. Pay gaps range from -13.8% for executive assistants to 30.8% for financial managers and directors.
The report highlights the gender pay gap for the five most common occupations:
Sales and retail assistants: a 5% pay gap with women taking up 64% of these positions
Care workers and home carers: 1.7% pay gap with women taking up 83% of these positions
Administrative/clerical assistants: 10.5% pay gap with women taking up 76% of these positions
Nursing: 4% pay gap with women taking up 86% of these
Sales accounts and business development managers: 12.5% pay gap with women taking up 40% of these
What do people think?
Despite the evidence, a recent CIPHR survey found that perception is different.  Only 43% of workers believe a gender pay gap exists. 40% of women perceive a pay gap, and 48% of men do.
David Richter, director of marketing at CIPHR, says: "CIPHR's gender pay gap survey in September revealed some surprising insights into how people perceive gender pay disparities in the UK – particularly in relation to their own workplace.
"While nearly all British workers agree that the country has a gender pay gap – over half don't believe one exists where they work. So, we decided to investigate how likely this really is – do most people work in occupations and industries with no gender pay gap?
"Using the latest official data from the ONS, we aimed to discover just how many of the UK's most popular jobs – that's occupational roles held by at least 100,000 people or more, are affected by a gender pay gap. Disappointingly, most of the job roles highlighted in CIPHR's study still have a pay gap that favours men. Even after years of reforms and inclusive policies and initiatives, there's still a long way to go to close the gap."
Is there consistency by region?
The full report dives into detail across roles and locations. Pay gaps exist across many roles, and some are more worrying than others. Some may have more men in senior positions, which is a similar and linked issue. That a 20.7% pay gap for IT specialist managers exists seems incredibly high. Even teaching assistants have a 5.6% pay gap.
Questions arise, such as why does such a gap exist. Is there any justification for it? The devil is perhaps in the detail. A specialist IT training manager will earn less than an infrastructure manager. Are they lumped together? What is the gender pay gap for an Infrastructure manager, hopefully far less? It is a complex subject and one that needs addressing. What is the answer, though?
There are also pay gaps across the different regions, with Northern Ireland offering the lowest pay gap of only 5.7%, well below the average. The South East of England has the highest gender pay gap at 18.9%, with London sixth on the list at 16.20%. What isn't clear is what factors cause these gaps to appear. Are they because of the weighting of job roles within the regions? CIPHR did not dive into the detail of the most common jobs and see if there is a location bias by job role rather than an aggregation of job roles causing the difference.
Enterprise Times: What does this mean
The report highlights huge disparities in the gender pay gap across different roles. However, while this is a concern, this is only an average in roles that may have nuances within them. There could be some justification for the gap in some roles, though it is a very good indication that more needs to be done. Perhaps the biggest concern is the widening pay gap, despite current legislation to enforce companies with more than  250 employees to report on their gender pay gap.
Richter confirms the crisis but does nothing to advocate what changes organisations and governments should undertake. In an article earlier this year, Rhiannon Bail and Sakhee Ganatra at Mishcon de Reya also fall short of fully advocating for pay transparency, noting the challenges organisations face in adopting it.
They wrote: "Pay transparency is by no means a stand-alone fix, but it may go some way towards demonstrating that the organisation's pay system is fair and trustworthy… As the UK emerges from the pandemic, pay transparency may well be a key aspect of how employers 'build back better' for the future."
There is some fascinating data in this report. It raises concerns, but the devil is in the details, and business leaders need to consider how to address the challenge of their own pay gap. More work needs to be done on this and more research to locate the exact nature of gender pay gaps so that the right balancing actions can occur.
There is one certainty, the gender pay gap should not exist. How should people be compensated? On their abilities, experience, business benefits? None of these are simple to calculate, finding a solution will take time, but hopefully not too long.