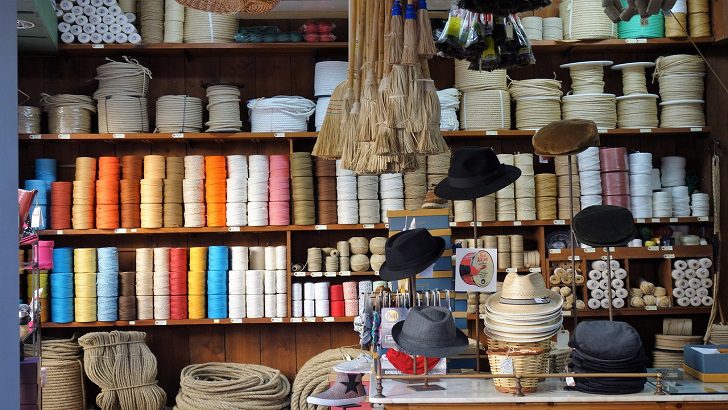 Retail and eCommerce highlights this week include: WP Engine launches free plugin to create custom data models for Headless WordPress sites. VTEX is offering Facebook conversions API for its customers worldwide. The VTEX solution will support eCommerce campaigns for the holiday season. An important resource for brands and retailers to increase sales for Black Friday and the upcoming holiday shopping season. Raiffeisen Digital Bank, brand of Raiffeisen Centrobank AG, launches a new app in six months with Mambu
WP Engine launches Atlas Content Modeler
WP Engine have announced the launch of Atlas Content Modeler (ACM), a free WordPress plugin. The app creates custom post types and fields for Headless WordPress sites. ACM integrates seamlessly with WPGraphQL, replacing the need for three separate plugins required to create content models for headless sites.
Custom content modelling is a critical task for every enterprise WordPress project. However, WordPress doesn't have this feature as part of its content management system (CMS), which is a frustrating developer experience. Custom content modelling requires multiple WordPress plugins, and content modelling for Headless WordPress often involves using an extension to WPGraphQL. All of which results in a confusing, error-prone development process. There's also the additional frustration that content modelling plugins for WordPress are not as well-designed or as user-friendly as the native modelling tools for headless-first CMSs.
ACM joins WPGraphQL, an open-source WordPress plugin that provides an extendable GraphQL schema and API for any WordPress site. Faust.js, the open-source, front-end framework for building Headless WordPress sites as a member of WP Engine's Headless WordPress toolset.
Faust enables enterprises to query WordPress content without writing GraphQL queries. ACM exposes that data through WPGraphQL by default, without an additional plugin or configuration step. When used together, the development experience is not just simpler than alternative ways to build headless sites, but also easier than building the same templates and models with classic WordPress.
VTEX launches new global integration with Facebook
VTEX announces a new global integration with Facebook that leverages online campaigns with data intelligence. The company says it will improve sales conversion natively on the platform. The integration is now available for VTEX customers in 32 countries. It allows enterprise brands and retailers to achieve sales targets on Black Friday as well as the holiday shopping season.
The integration with Facebook's Conversions API allows VTEX customers to find potential buyers more assertively. Client companies will also have the facility to connect their product catalogues registered on the VTEX platform with the catalogue of the entire family of Facebook applications (Facebook, Instagram, and WhatsApp). With these tools already installed, it's possible to access resources such as events and Facebook shops.
VTEX customers using the new API will also be able to evaluate the performance of marketing and ad campaigns. In addition, to making use of Facebook business tools to drive eCommerce traffic and results.
Época Cosméticos, an eCommerce specialised in selling beauty products and a Magazine Luiza subsidiary, was part of the pilot project for the integration and had great results throughout this period.
The Conversions API also enhances the sales funnel. As companies have more assertive information about their potential consumers and how to reach them. All of this customer information is already collected and used based on the current General Data Protection Regulation (GDPR).
By working with the Facebook Pixel to improve the performance and measurement of ad campaigns, the Conversions API makes it possible to improve the accuracy of information sent for targeting, measuring and optimising results.
US consumers to start holiday shopping before Thanksgiving says NPD report
An NPD Group survey reveals that 51% of US consumers plan to start their 2021 holiday shopping before Thanksgiving Day. This is a slight increase from last year. Of those early shoppers, more than two-thirds planned to start checking off their gift lists in October or sooner.
For the past three years, Black Friday and Cyber Monday have continued to lead the holiday shopping charge. However, last October's Prime Days, Deal Days, and other competing retailer promotions put October 13, 2020 in the top three shopping days of the fourth quarter for 2020. Once again, retailers like Amazon and Target announced holiday-type promotions starting this month to further entice consumers to shop early. Black Friday is still the most identified day for finding the best deals for holiday. However, recent survey results show the pre-November period growing in significance.
NPD's Checkout service offers data for tracking and improving performance across all channels plus buyer analytics. It helps businesses keep current customers and win new ones. Over 130,000 consumers, the largest omnichannel panel focused on general merchandise and food service, provide receipt-based information in-store and eCommerce purchases. With comprehensive data from the same consumers over time, Checkout illuminates trends in behaviour. This includes migration to shopping online by category and consumer demographics. Buyer analytics deliver insight into the most valuable customers, brand loyalty, brand leakage/lift, brand launches, and more.
Raiffeisen Digital Bank launches a new app in six months with Mambu
Raiffeisen Digital Bank, a brand of Raiffeisen Centrobank AG announced new personal lending mobile app has gone live on Mambu. The flexibility of Mambu's SaaS cloud banking platform enables Raiffeisen Digital Bank to innovate fast. To develop personalised and frictionless digital-first financial offerings.
Under the brand Raiffeisen Digital Bank, Raiffeisen Centrobank AG (RCB) offers customers digital loans in an easy and fast manner. Embracing cloud technologies, RCB built a digital-only offering that allows customers to save time and borrow securely without hidden fees.
With Mambu's low-code platform, RCB was able to develop a highly automated seamless architecture. This allows for shorter development cycles, accelerated innovation and fast time to market.