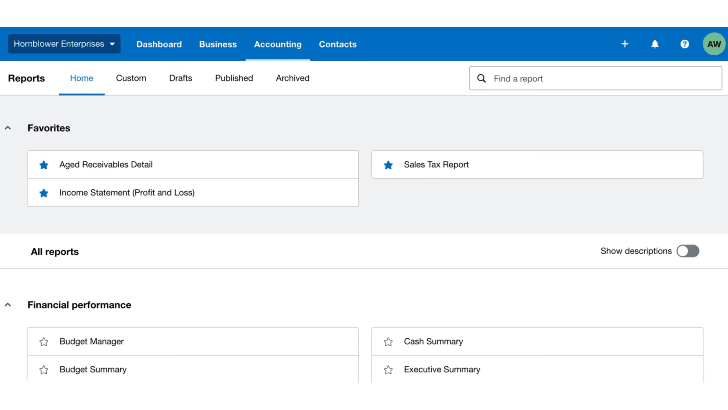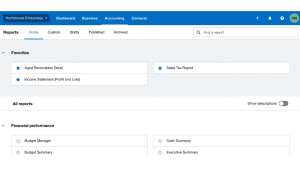 Xero has announced that it would roll out significant updates to its reporting functionality for accountants and bookkeepers over the next six months. The news comes a few months after it rolled out Xero Analytics Plus. Xero Analytics Plus is its AI-powered predictions and forecasting reports solution for both businesses and their advisors.
Anna Curzon, Chief Product Officer at Xero, commented, "At Xero, our goal is to help businesses and advisors thrive by providing reports that are easy to use, with valuable insights they can trust. We also understand that not every business is the same, so providing our subscribers with the ability to customise their reports is crucial.
"As we ramp up our investment in new reports and continuously improve the underlying technology driving our platform, these advancements will streamline reporting and provide the speed that future working needs."
Changes in reporting
Recent updates to its reporting suite include greater control over accounts and balances in the Account Transactions report. The new report includes filters to exclude zero balance transactions and new ways to group or summarise the report.
Xero is slowly working through many of the reports available, updating them with new features and configuration options. It is also adding new editing options and a refreshed design. The new features will give accountants and bookkeepers greater flexibility to personalise reports, either with their logo or the customer's logo.
The ability to create templates will help them to automate onboarding processes faster. The new settings include changing and saving report formats, including font styles, colour, and font size. Users can also add watermarks, thus labelling a report as a draft before final submission to a client or board.
Xero is adding a side panel that gives access to alternate and even custom versions of reports, such as income statements. For example, a user could create and then select from a choice of reports that looked at the income statement by month, quarter, or just for Cyber week. It also makes it easier to modify date ranges or add extra summary information with a couple of clicks. Xero will also give the ability to add comments to reports enabling accountants or business leaders to explain what lies behind specific numbers on a report.
It will also add a new Reports centre, adding a search capability and the option of saving and highlighting favourite reports at the top of the window for easy access. As of now, reports are grouped under categories; in future, users can collapse report groups, thus seeing only the reports that users wish to use. It will also add brief report descriptions, so new users can quickly understand what each report does.
Not just reporting
Powering these changes are updates to the Xero platform, according to Curzon in a video. These changes will help Xero deliver more features, scale its platform for growth, and improve accessibility. Reporting is not the only beneficiary. Xero recently added a new look for its bank reconciliation.
However, Curzon also flagged that these changes will bring benefits, but businesses note some changes. She commented. "Look, we are just at the start of this journey. So there will be more changes on the way. Some of you won't even notice, but others will have an impact on the way that you work. For example, you might need to switch to a new version of a product or find the information you need in a new place, or you might need to change a workflow while we roll out an update in stages."
Enterprise Times: What does this mean
Traditionally, software vendors update their software in major updates delivered bi-annually. This is a major upgrade in the way that Xero delivers reporting. However, as a cloud vendor, it has chosen to roll these updates out over a longer period, delivering feature enhancements as they become available.
Unfortunately, there is no specific date for the reports centre rollout. That is probably the most major update and biggest benefit for end-users within this announcement. However, if you are a Xero user, don't be surprised if your favourite report receives a makeover. Take the time to explore what it can now do.