Infor has announced that it is targeting the UK public sector with a suite of multi-tenant Cloud solutions powered by AWS. To do so, it is working with experienced change management consultancy Fifth Quadrant. Infor has a successful public sector business unit in the United States. In recent months it has had success at Atlanta Public Schools in Education. Local government wins include the City of Coral Gables in Florida, Calvert County in Washington DC and the City of Franklin in Tennessee, USA.
Infor also has had success within the UK over the years with Borders College and Viewpoint Housing using Infor Sun Systems, and the London Fire Brigade also using Infor solutions. None of these are multi-tenant cloud solutions though. The initial push seems broad, with FifthQuadrant looking to respond to tenders and assess where the Infor solutions best fit.
This is probably a good approach, and Jay Parekh, partner Fifth Quadrant commented, "We are looking at local authorities, education principally around the big universities and the academy trusts and public sector non-profits, and we're already engaging with trying to position Infor to central government, and then clearly in the blue light sector."
While FifthQuadrant is currently unable to share information about public sector clients. However, Parekh said that its team members did work on one of the largest SAP transformations in Birmingham.
Parekh added "Our public sector customers; from local and central government, blue light services and education are all having to deal with further budgetary constraints since the Covid pandemic but are still looking for industry-leading solutions that offer real value.
"FifthQuadrant's expertise comes from years of supporting clients through complex organisational challenges, and this is now matched by Infor Public Sector's robust and secure software, with critical functionality available straight out-of-the-box."
This announcement was expected
This announcement comes as little surprise. Anwen Robinson, Infor senior vice president and general manager for the UK & Ireland mentioned the possibility in an interview with Enterprise Times a few weeks ago.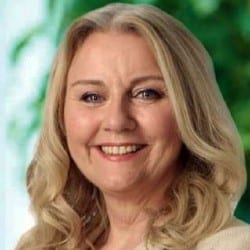 For this announcement, Robinson commented, "Through the pandemic, cloud technology has proven to be an essential enabler for remote working across the public sector. The opportunity to replace cumbersome, frequently insecure, on-premises applications and expensive datacenters that demand a lot of management, makes for an immediately attractive option.
"Now Infor can offer the UK public sector the ability to stay up-to-date and secure, keeping data on UK shores, whilst delivering highly relevant proven functionality to the Public Sector as well as multi-tenant options that open the possibility of shared services. And all of this is backed by our knowledge in addressing public sector challenges from across the globe. This makes for an incredibly compelling business case throughout both local and central governments."
Chicken and Egg
While Fifth Quadrant is ramping up marketing collateral for the launch, Infor seems a bit behind the curve. Infor has created a landing page for UK Public Sector, but it currently seems to be a virtual replication of the US pages.
Parekh confirmed they are working on web pages and also an eBook in conjunction with AWS and Infor. The eBook, when published, should be a solid read highlighting the challenges the public sector faces. It then reveals how cloud, and specifically the Infor solutions with FifthQuadrant, can overcome them
Neither Fifth Quadrant nor Infor are currently listed on the UK Gov Digital marketplace. While Parekh confirmed that Fifth Quadrant has been, and maybe again, he does not see it as a barrier.
Parekh noted, "Digital marketplace is one of many frameworks that are out there. We're chasing education frameworks, blue light frameworks. Then there are frameworks within frameworks. We're working out the different channels to market for different micro verticals, or even specific organisations or buying communities.
"To say everything's going through Digital Marketplace, that's not what we're seeing. Yeah, we'll get on there, but looking at the forty tenders that have come out since April that we're talking to, none of them are on the digital marketplace."
Those forty tenders also focused on HR and Finance solutions, and totalled £100 million. It is an indication of the opportunity this market provides and why Infor made this announcement. While it is not listed on the Digital Marketplace, AWS is and its platform is secure. That means Infor should have little difficulty in meeting some of the security requirements. Though it may still need to go through some certification process.
What is the triple alliance providing
The eBook will provide an insight into the solutions that Infor will provide in the first instance. It focuses on the key strength of the software vendor and includes Finance, HCM and Asset Management. Though as Infor recently sold its EAM business to Hexagon, it will be interesting to see what it offers. It could still be the, now Hexagon, EAM solution. What it doesn't yet provide is the operational software that is available in the US versions, and from competitors.
Infor provides the software, AWS the scalable infrastructure and Fifth Quadrant the local expertise. The ebook notes: "FifthQuadrant's expertise comes from years of supporting clients through complex programme deliveries. Our experience from multiple transformation programmes has highlighted common challenges that arise due to lack of clarity regarding the transformation objectives: IT Delivery; Customer Experience; Data Management and Business Change."
Parekh commented, "We're not looking to go for the bespoke or localised systems, whether it's a blue badge or anything in education. We see there's a space, an opportunity to address some of the really complex HR,  finance, and even some of the ERP requirements of public sector.
"You know, we're talking about some of the more kind of specific solutions that can come over around, for example, where permitting and licencing that would apply to lots of public sector organisations as well as central government, and also some of the asset management capabilities."
Enterprise Times: What does this mean
To have a chance of success Infor and Fifth Quadrant needs to ensure the market is aware of their presence as quickly as possible. Is this the reason for the timing of the announcement? Was it premature? Possibly. Infor could have timed the website update with the announcement.
On the other hand, without starting to talk about it they will get no traction at all. SAP, Oracle, Unit4, Technology One and others will now be aware that Infor is homing in on their markets. However, FifthQuadrant will need to find the right opportunity with the right requirements that play to the strengths of the Infor solution.
Infor and FifthQuadrant will need to get their marketing and sales collateral in place as quickly as possible. There is potentially a very strong solution here. The question is whether it is localised and what public sector verticals it is best suited for. Infor may struggle initially to get onto the shortlist. However, if the price is right, it does have the right components to succeed.
Parekh believes that the market is only just waking up to the cloud. He commented, "Looking at the tenders, some are starting to mature. There's still a lot of education to be done in terms of how to buy cloud services and SaaS services and, more importantly, the transformation that they can enable once you have those solutions deployed. Because it's not just an HR payroll or whatever application, it's the ability to use and augment the data and drive genuine transformation."