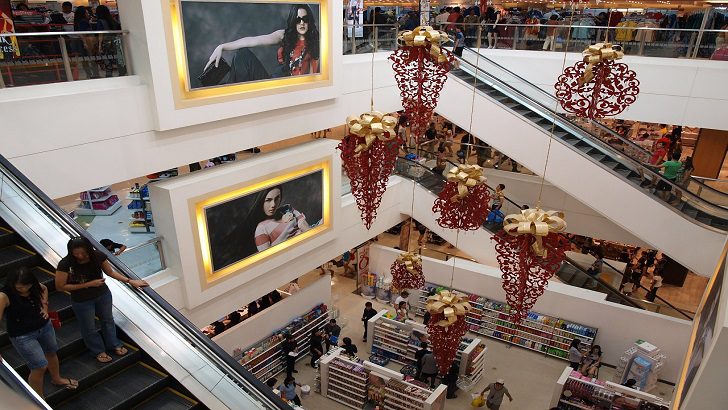 Retail and eCommerce highlights this week include: Amplience enables eCommerce SEO optimisation following the launch of Google Core Web Vitals. The fast-growing beverage business, VitaCup, is brewing brilliant results after selecting Brightpearl to support its delivery of vitamin and superfood-infused coffee and tea products. Factoreal will permit marketers to control offsite and onsite messaging, connecting with subscribers at a whole new level for a deep-insight omnichannel customer experience. Sendlane and ClickBank have formed a partnership to support retail behaviour and data-driven communications. Momentive's new software-backed-services offering empowers customers to identify DEI smoke points and chart a course to solving them. Nacelle raises $50m in Series B funding to grow headless platform that enables composable commerce. Funding round led exclusively by Tiger Global.
Amplience enables eCommerce SEO optimisation following the launch of Google Core Web Vitals.
Amplience is enabling customers to optimise their sites to meet the three new SEO parameters set by Google. This follows the launch of its new algorithm, Core Web Vitals. Amplience's Dynamic Media, the headless image and video content management solution, is designed to create impactful experiences across every element of an eCommerce site. From the landing page through to product details. Its automated optimisation of visual content ensures that retailers deliver the digital experience to meet the new Core Web Vitals. In addition to achieving high Google SEO scores.
Google has placed increased focus on the digital experience with the introduction of its three new parameters. These assess: the time it takes for a website to load the largest image and text in view. The reactivity of a website; and the consistency in how content is displayed.
Amplience has introduced a number of new features to enable eCommerce retailers to optimise their websites for SEO. These include
Smart Images, which automatically serves up the smallest and most compatible image format based on the browser.
Extensions, which includes an image transformation or product selector extension, while also allowing brands to build their own.
Image Recognition, a tool to find, filter and organise images based on particular attributes.
VitaCup partners with Brightpearl and Shopify Plus
VitaCup becomes the latest big brand to join Brightpearl. VitaCup now has access to a scalable, robust retail operations platform that syncs seamlessly with its Shopify Plus-powered website. It offers a single source of truth across the business's multiple DTC and B2B sales channels and marketplaces. This includes Amazon.
VitaCup is well known for its range of healthy hot drinks made in the USA using sugar-free, dairy-free ingredients. The San Diego, California-based company, specifically chose Brightpearl instead of a 'Classical ERP' after its COO experienced first-hand the difficulties with implementation.
After a rapid deployment from Brightpearl, VitaCup is enjoying full access to the platform's game-changing features. From a market-leading automation Engine and demand forecasting to advanced reporting and a range of pre-built open API integrations.
Before Brightpearl, the VitaCup team was feeling the pressure of manual processes. They needed an easy-to-use, built-for-retail operating system that could help them automate time-consuming tasks. As well as integrate effortlessly with Shopify Plus and a number of sales channels.
Factoreal's updates its all-in-one customer engagement suite
Factoreal has released an automated push notification feature as a part of its all-in-one customer engagement suite. The engagement suite is now live for all users. In addition to email marketing, SMS marketing, and social media management, Factoreal released its offsite messaging capability. This allow users to personalise marketing wherever their customers are. On or off the web.
Users can send SMS via mobile or desktop browser to subscribers even when they aren't browsing their website or app. It is based on their mobile or web activity. This is a useful tool for marketers to drive traffic back to their website and app. In addition to alerting subscribers to important information, and ultimately convert more visitors into new business.
Factoreal delivers an all-in-one digital customer engagement platform to support marketers to build lifelong positive engagement with their customers. It leverages visitor data to create lead nurturing, personalised website messages with actionable insights, accelerating the growth of eCommerce businesses. The solution combines email marketing automation, mobile marketing, social media marketing management, social ad management, customer journey automation, eCommerce integration, personalisation & segmentation, and more into one simple, connected platform. With this new convenient addition, Factoreal will permit marketers to control offsite and onsite messaging. Connecting with subscribers at a whole new level for a deep-insight omnichannel customer experience.
Sendlane partners with ClickBank
Sendlane has partnered with ClickBank, a leading global digital retailer, and affiliate marketplace. The partnership will give Sendlane clients the ability to quickly and easily integrate affiliate marketing capabilities into their business mix. ClickBank vendors can enjoy Sendlane's email and SMS marketing automation.
The Sendlane partnership allows for one-click integration into ClickBank stores. This allows vendors to sync data in real-time and communicate with customers based on collected data. This includes specific product, repeat buying cycles, order values, location, and more. Sendlane allows vendors to automatically trigger relevant, hyper-personalised messages to customers based on a range of customer types and events. Such as purchases, refunds, and abandoned carts — all in pursuit of driving long-term value. The partnership between Sendlane and ClickBank is active and capabilities are live as of the time of this announcement.
Nacelle announces $50 million Series B funding
Nacelle, the headless commerce platform for composing best-of-breed solutions has announced $50 million in Series B funding from Tiger Global. Coming just six months after it's Series A, Nacelle will invest the new round to accelerate its go-to-market. As well as to continue to expand its customer success, partner relations, and product development.
Nacelle supports commerce business and technology leaders to compose headless solutions quickly. This is achieved with its single unified GraphQL API layer that accelerates both access to backend systems and shopping experiences. The company provides performant, out-of-the-box integrations with popular commerce platforms, storefronts, CMS, PIMs and more. As a result, front-end developers can focus on creating experiences that differentiate their brand in today's experience economy. Brands begin their journey to composable commerce by using existing tech stack while abstracting the complexity of the API layer. Built for scale, Nacelle is a purpose-built event-driven system. It enables connected systems to receive real-time updates to changes in state from all upstream services. Gartner predicts that 50% of new commerce capabilities will be incorporated as API-centric SaaS services by 2023. This represents a massive shift in the commerce platform landscape.
Over the past two years, Nacelle has become an option for Shopify Plus merchants going headless. Retailers that want to continue to take advantage of Shopify's functionality and ecosystem. Dozens of leading direct-to-consumer brands on Shopify Plus have chosen Nacelle to go headless and accelerate time to value. The new round of funding will accelerate Nacelle's expansion and represents a significant step on the journey to composable commerce.