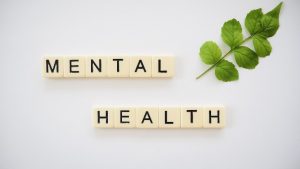 Breathe, the HR Tech company for SMEs has published findings from a survey that looked at how HR teams feel following the pandemic. The results are concerning and raise some serious issues for businesses. Unsurprisingly 95.1% of respondents said their workload increased during the pandemic.
Besides furlough and the administration relating to remote working, HR teams have had to deal with increased concerns around mental health. An overwhelming majority,  87.8%, of respondents were highly concerned about teammates wellbeing in the past year. More importantly, 58.6% felt that the business is not supporting the HR teams.
The survey was based on 82 attendees of a recent webinar's recent 'Who is HRing HR?' The questions asked how teams were affected by the pandemic in terms of workload and the support they received from the wider business. Who is looking after the HR teams?
Jonathan Richards, CEO at Breathe, commented: "The truth is that HR teams have been a badly-hit part of many businesses. It's shocking to see the extent to which these professionals are feeling unsupported, and the varied tasks the past 18 months have thrown up at them.
"As we emerge out of this, I think a key area will be for businesses to check in on their HR teams more. Understanding where their pain points are and helping to alleviate them, be that through talking about problems or implementing software that helps to automate tasks, will be crucial to getting making HR teams feel best supported."
Enterprise Times also asked Jonathan Richards, CEO at Breathe, some questions about the findings.
Increased workload, increased mental strain
HR teams have worked hard during the pandemic. 54.8% of SME staff report an extra 3-6 hours is spent on HR tasks. Just under a third of respondents (32.8%) said they worked up to 2 hours extra each week. Breathe estimates that this costs the UK economy £94.7 billion. There is an assumption here that those staff are being paid for the extra time spent. That question wasn't asked. It may be that the burden is being felt by the staff rather than the economy.
Unfortunately, this was a short survey and Breathe did not ask any questions that looked into what the HR teams were spending the overtime on. However, 92.6% of respondents said that they have had to adapt policies due to the pandemic. Policies that predated the pandemic were no longer fit for purpose. This in itself would have created an additional workload. The survey did ask where HR teams are spending the most time.
Updating company policies, 21.4%
Recruitment related admin, 17.3%
Maintaining employee records, 15.8%
Furlough management, 15.1%
HR teams need automation
As Richards noted, HR teams need financial support from the business to help automate some of these tasks. That automation should decrease workload and bring it back to a level that the HR team can support within working hours. Enterprise Times asked Richard where respondents are applying automation.
Richards answered, "The survey didn't specifically ask where automation has occurred. However, taking away the need to manually do some tasks – such as furlough management – and utilising automation in platforms will help to free up time for HR professionals."
Which tasks does Richards believe offers the best ROI for HR?
 "Across the HR function, there are many different tasks that are still being completed manually. From rota management to scheduling leave, we know HR teams are often spending time on areas such as these which can so easily be automated by implementing cloud-based HR systems."
While automation is being heralded as a solution across businesses, of perhaps greater concern is the impact on mental health in the workplace. Employers cannot afford to ignore mental health in the workplace.
Mental health issues are real and have an impact
While 87.8% of respondents are highly concerned about teammates wellbeing in the past year, not much is done. Only 36.5% of SMEs have invested in additional training to address wellbeing concerns.
It has left HR teams feeling unequipped to deal with a rapidly growing issue during the pandemic. Mental health amongst workers has always been a concern. The pandemic, both highlighted and worsened the situation. The pandemic also put the responsibility for the mental health of remote workers onto HR teams. 76% felt the duty of care has changed, with HR teams needing to do more to protect employees.
The challenge is that HR teams are not trained to deal with mental health. They also find it difficult to identify in the first place. 74.3% of respondents are unable to gauge staff wellbeing across remote teams. Solutions that measure the employee experience can help. Pulse surveys can help HR determine how well their people are doing. If the problem seems big, the outcomes of doing nothing are costly. The employment charity Shaw Trust calculated that Welsh employers lose £292 million due to lost workdays.
Even when  HR teams can better look after employees, who cares for them? Richards called out "for businesses to check in on their HR teams more". Enterprise Times asked him whom he meant by that statement? The CEO?
"Yes, ultimately it is down to business leaders to make their HR teams feel supported, be that the CEO or the MD or the executive leadership team as a whole. Understanding how and why HR teams are feeling unsupported is the first step. The next step is to put this into action and ensure the effects of the past 18 months are not continued to be felt."
Enterprise Times: What does this mean
There are some interesting findings in what is a small survey sample. It probably raises more questions than it answers. For Breathe, with its simple HR software that targets the key pain points for small businesses, the survey highlights the help that they can offer. For any business, assuming that their HR team is looking out for their workers is not enough. HR needs to understand what tasks to automate and then argue a case for technology to help them.
Covid is here to stay for some time. More importantly, flexible working is likely to remain for even longer. They both bring challenges and additional workloads for HR teams. Business leaders need to understand the additional workload and invest in technology to support their HR teams and their workers. CEOs also need to consider the mental health of their HR and leadership teams in this changing world. Talent is crucial for SMEs. Therefore, they need to both look after that talent and look after the people who look after that talent.