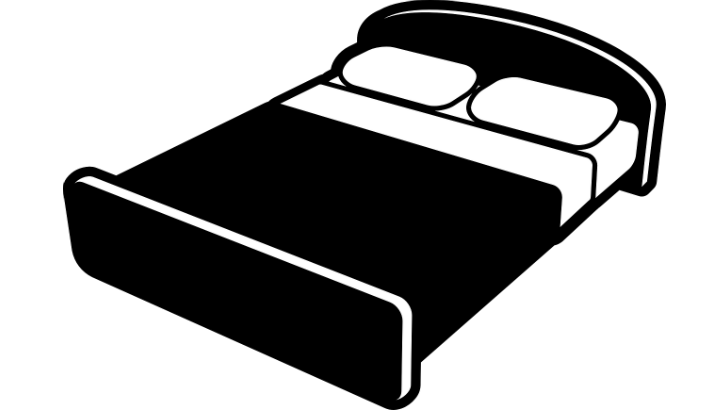 Axiom Hospitality has deployed Sage X3 in a private single-tenant cloud deployment with the assistance Percipient. Founded in the last quarter of 2020 Axiom Hospitality is a hotel management, operations and advisory services company based in London.
It currently manages at least ten hotels across the UK. These include several Hilton and Marriott hotels as well as The Dilly in Piccadilly, London. Its focus is to drive outstanding hotel performance to deliver shareholder gains. It achieves this through empowering teams to deliver a personalised experience to guests. As the company grew it needed to identify an ERP solution that it could scale with.
The hunt began with a formal RFI process which includes Sage X3 and Sage Intacct as options. Sage X3 came out ahead partly due to its international capabilities. The inference being that while Axiom currently manages hotels in the UK they are looking to expand abroad.
Currently, Sage Intacct is only sold in the UK, US, Australia, South Africa and Canada. Sage X3 is sold and localised for many other countries including several countries in mainland Europe. It also has both language and localisation packs available for several countries.
Sage X3 also provide superior reporting and an ability to integrate with relevant third partner systems. This was an important requirement and one that Percipient, the Sage partner involved, has expertise in.
Why Percipient
Percipient has a long history of working with Hotel chains, most recently implementing Sage X3 at LGH, another hotel management group and Sage Intacct at Hastings Hotels. That experience and knowledge of the industry clearly impressed Axiom.
Graeme Parker, Finance Director, Axiom Hospitality commented: "As a startup we faced significant pressure to ensure the system was up and running quickly, and Percipient went above and beyond, creating a clear, structured plan to meet our requirements, and providing the knowledge, training and accessibility necessary to get the system in, and value out fast.
"A quick turnaround on any query, and can-do attitude throughout resulted in a hugely successful project, and meant that we could be up and running, delivering the best service and support to our owners in record time."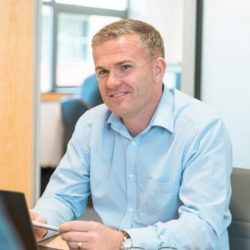 Hospitality has been through a tough time. Many firms are modernising their operational systems to help manage the changes that COVID has imposed. Digitisation can also increase efficiency and provide deeper insights into performance.
Chris Stock, Managing Director, Percipient said, "With resilience, flexibility and an openness to new ways of delivering the optimum customer experience, the hospitality sector has its work cut out in the coming years.
"As a company at the forefront of supporting new models and performance improvement, Axiom Hospitality is a great example of a company instilling the right rigour, scale and depth of insights in its back office from which to make the best decisions, differentiate its brands and deliver consistent performance."
Project Success
Deployed in the cloud the solution is now rolled out across all the hotels in the group. This enables Axiom to have a complete view of the portfolio. The implementation also included several integrations to third party products. Park explained that the system is integrated with EPS a scheduling, HR and Payroll solution from E Productive. EPS focus on the hotel and charity sectors. This delivers Axiom the benefit of consolidating payroll on a single platform, reduced administration costs.
A second integration is to a procurement solution, Prestige Purchasing, that again enables consolidated purchasing and include support for EDI invoicing, further helping to reduce operational cost and improve efficiency. There are also integrations with hotel property management systems to report live information for further analysis.
Alex Lewis, Head of Business Performance and Insight, at Axiom Hospitality explains further, "Sage X3's ability to connect with our wider reporting ecosystem enables us to provide our owners and management teams with dynamic actionable dashboards. As the hospitality industry prepares for recovery, the agility of our reporting is more vital than ever."
Sage X3 is now giving the Axiom team far greater control of its chart of accounts. It has the ability to map and apply intelligence to its core processes. With information drawn from the HR system, Axiom is now able to better forward plan and dynamically adjust those plans as the situation changes. With Percipients help, Sage X3 is now at the core of Axiom. It also supports any hotel model irrespective of the hotel owner, brand or size.
Parker added, "We work with some of the very best owners in the world, and specialise in doing things differently, with attention to detail at the epicentre of our approach. In line with our business model, it's imperative that we have a robust, scalable platform from which to manage every detail of our financials and instil high levels of control and compliance.
"Sage X3 provides us with easy access to the context behind the numbers, and the ability to analyse non-financial metrics such as sustainability and environmental improvements, in order to highlight areas where we can add value."
Enterprise Times: What does this mean
There is life in Sage X3 yet. While the solution is not cloud-native there are still advantages that a single-tenant deployment can deliver. Sage X3 also delivers a far richer internationalisation than Sage Intacct. Axiom has taken advantage of its web-based interface to deploy in the cloud.
Percipient is carving out a niche of expertise in the hotel industry, at a time the industry needs to digitise quickly. With more people looking at staycations within the UK, will there be a return to growth for hospitality? This may help some of the less well-known tourist locations, rather than those flocked to by international travellers. If it does, that is potentially good news for both Axiom and Percipient.