When Enterprise Times spoke to Joerg Jung of Infor a couple of weeks ago, he was the general manager of Europe, the Middle East and Africa. Since then, he has been promoted to run APJ as well. He also sits on the executive committee, effectively replacing Cormac Watters, who left Infor in December 2020. Enterprise Times first asked Jung what about the size and success of the EMEA region.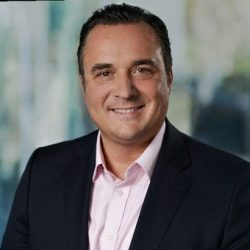 "The EMEA business right now is the largest region in the world, not from a geographical point of view, but from how are we organised in terms of who's running the three billion-plus business at Infor. EMEA is about 30% of Infor's business.
"In terms of total revenues, it's about a billion. We have about 4,500 employees in my region. It includes people that are in my reporting line and people that are in other reporting lines. Like Harold Vrieling with his team, who is responsible for our Cloud Suite Discrete Manufacturing and Cloud Suite Process Industries."
Since he took over, Jung has also been consolidating offices. There were more than 20 in Germany alone, which is now down to eight. The company still has several offices in the UK and at least one in most Western European countries. Eastern Europe is covered by Russia, Poland and the Czech Republic. In the Middle East, that consolidation was a good cost-cutting exercise and now looks even more foresighted post-COVID.
On growth
In terms of performance, Infor just completed a great quarter, according to Jung. But what is his ambition for the region?
"My ambition in EMEA is to be the fastest-growing software company. Not only compared to our key competitors but also compared to the market. I want to grow faster than Workday, Salesforce, ServiceNow or whoever's out there.
"The second ambition is in the next five years we want to quintuple our cloud business. That means you need a compound average growth rate of 40% per year, per quarter. What I can tell you without disclosing any figures, we are doing pretty well against that goal."
What is the balance of that growth between net new and existing customers?
"I would say we have a pretty good split though it varies by quarter. Between 60 to 70% of our business is moving our existing customers into the cloud or selling our existing customers' add-on cloud modules. Between 30 to 40% of our business in EMEA is winning net new customers. Our net new business is by default cloud-only. We are not allowing any net new customers to come to Infor and buy on-premises software."
Is that a new policy in EMEA or a global one?
"I do believe it's a global policy. You need to look into the details. When I say we don't sell on-premises anymore, there are some countries in the world where you still can only sell on-premises, for example, Russia."
On priorities
What are your priorities for Infor?
"I took over the region three quarters ago to lead Infor into the future and growth. The number one priority is to make our existing customers happy and successful. Then to help our existing customers on their digital transformation journey into the cloud, which is a multi-year strategy.
"That will take quite some time to move all of the many thousands of customers we have into the cloud. The second priority is to win significant market share with our net new business and expand our market presence."
On partners
Where are you looking to expand the channel ecosystem, and what kind of companies are you hoping to attract?
"That's a fantastic question. We are extremely focused on expanding our ecosystem, not only from a channel point of view but also from a services and alliances point of view.
"We want to expand our channel ecosystem significantly in every region in EMEA. Then within the region, in certain industries for certain products, my perfect world scenario would be to move our channel partners to much larger companies than they are capable and willing to go after today.
"Today, the rule of thumb is that our channel is focused on businesses below $250 million in revenues. We then cover the territory of $250 million and above. It varies by product by country and by industry a bit.
"I would be very happy to have our channel ecosystem increase significantly above the $250 million to have better and more expanded coverage with our channel ecosystem in the market. Then we can focus more on the markets, bigger than $500 million, or even above. But to be brutally honest, it's not that easy to find the organisations willing to grow with us, willing to invest with us."
Acquisitions
In the past, Infor has acquired European partners to expand its professional services arm. Is that still a strategy?
"I hope it was never a strategy because I don't like it. If anything, we need to expand our ecosystem significantly. Acquiring services partners to strengthen our internal business is a zero-sum game. We need to expand capacity in the market significantly.
"We can only expand capacity in the market to grow our own services business, which we are pretty aggressively doing. But at the same time, invest into our services partner business ten times as much to build up strong partners.
"I have no interest to acquire any of our services partners. If anything, I would rather orchestrate that two services partners to form a bigger partner that can grow more aggressively with us and build out our services capacity within our ecosystem."
Jung does not rule out other kinds of acquisitions. He firmly believes that Infor will combine partnerships, acquisitions and organic growth. He cited the example of Signavio, which Infor partnered with. However, with SAP acquiring Signavio, that partnership will end. Jung revealed that Infor is now developing the Signavio capabilities itself.
On Growth
Which countries are you seeing the best growth in?
"That's a tough one because we see fantastic results across the board. We have a very balanced view in terms of contribution from the different regions. I now have a leader for the UKI, Central Europe, Southern Europe, the Middle East & Africa and EMEA North, which is misleading, because it's the Benelux, Nordics and Eastern Europe.
"All of them are contributing significant growth. Now, the growth in the smaller regions should be more aggressive than in the bigger regions. For example, in the Middle East & Africa, we have completely refocused our business. The region is much smaller than our big flagship regions, like Central and Southern.
"So it's unfair to say, where do we see the fastest growth because they all contribute very nicely. Even the big regions contribute significant growth compared to the smaller regions. That, by definition, should be growing more aggressive and faster."
In EMEA which products is Infor focusing on?
"We are focusing on five to six industries. We see the strongest success in food and beverage, fashion, automotive, manufacturing and distribution. We are now starting to see very nice success in healthcare, which we've focused more on recently."
Is healthcare more advanced in Benelux and the UK markets?
"We are more advanced in the Benelux and the UK. You will hopefully soon see a very big win in the Netherlands. We have had great success in the Middle East as well. We just signed two customers recently in the Middle East, and we are working on one of the biggest healthcare organisations in the region for next quarter. We are now starting to engage in Southern and Central Europe to bring healthcare, which has not been a focus in the past."
International expansion
Are you looking to expand into any new countries at all?
"We want to increase our market share in the mature countries. In Eastern Europe, we are looking to expand our presence. In the Middle East and Africa, there's a lot of potential to expand. For example, we are investing in strengthening our position in South Africa this year. There's a big deal lined up, which we already won; we just need to get the paperwork contracts done, end of Q3 beginning of Q4. It will be a great foundation for us to expand into more of Africa.
"We are right now heavily focused on the big Gulf states in the Middle East, so Saudi, UAE, Bahrain, and Qatar. We are looking into North Africa and also Turkey. There's a lot of interesting business there, especially in the strategic industries that I mentioned."
On the competition
How do you see the competitive market evolving?
"What I see is probably twofold. We have the big two competitors. There the competition is getting more intense, which is good for us. We are getting invited into more deals than in the past. They could just close the business without us being there. This is very positive from my point of view. On the smaller players, everybody's trying to focus on their core competence, so I actually see less competition."
Jung explained that he is seeing smaller companies having a greater focus on industries where they can win. Jung is keen for Infor to do the same and not waste marketing or sales efforts in industries where customer acquisition is less likely. Customers are also getting savvier and choosing the right solution for them rather than the one they bought historically.
On Challenges
What are your challenges?
"How do we manage to keep our delivery quality and our delivery capacity up at the same speed as we grow our business? Right now, together with my services needs, I'm looking six quarters ahead. All the capacity planning, the demand planning, the ecosystem planning, the partner ramp up planning, the partner enablement planning, the hiring planning. Everything in detail, by country by product and by industry market segments. We do six quarters rolling forwards.
"Right now we are in good shape to deliver on what I promise internally until the end of 2022. But if I don't do anything for the next six quarters, we will come to a position where we won't be able to continue at the same speed because we simply won't have the capacity to deliver on our projects.
"The number one priority is not to be at customers to sign a deal; we want to be there to make a difference. Customer success and making customers successful and happy with smooth projects is the foundation for successful future business. That point of view brings that into balance.
"The very aggressive ramp up, quality assurance and capacity, together with our growth plans against the strategy, the go-to-market, the region's, the industries to manage that complexity, and bring the ecosystem into that equation, consumes a lot of my time. That's the biggest challenge from my point of view."
The book question
What's the latest book you read, and what did you take out from it relating to business?
"I'm not the type of person that likes to read business books. If I read books, I usually read easy-going crime books set in Sweden, where I used to live, or very close to where I live now. If I read a book, I really want to enjoy myself. I'm really more of the type of guy that loves to follow the phrase, "what they don't teach you at Harvard Business School."
"I love to be very involved with the business. I'm learning every day. I'm trying to teach people as much as I can every day. I'm trying to share my knowledge, share experiences.
"I'm more of a street smart guy that loves to be in the middle of things happening and see how the world changes? What do we need to do differently here? How can we react? Instead of hey, that I read that in a business book, let's try that out?
"I take much more out of being in the field every day, and I'm with customers every day, I'm with my team every day. And this is where I take most of the inspiration from. In every engagement, you learn something, and then you start applying it to every other situation. Life is the best teacher."