At 204 years of age, Bladnoch Distillery has risen like the phoenix in recent years.  In 2015 the Australian entrepreneur David Prior acquired the company after it went into liquidation. He began rebuilding the company targeting growth. He achieved this while based in Australia helped by the decision to implement Oracle NetSuite ERP. As a cloud solution, Prior could closely manage a business from thousands of miles away. The company now distils around 1.5 million litres of whisky every year. In 2019, in keeping with the Australian connection, it hired a master distiller, Dr Nick Savage, from Macallan, who obtained his doctorate at RMIT.
Prior decided to replace Sage X3 with NetSuite in 2015. The decision supported the quick expansion of its distribution network to more than 40 markets across the world. NetSuite also provided improvements to inventory management as well as the financial reporting and budgeting processes. Bladnoch continued to scale with NetSuite supporting it through each stage of growth. With users based in both the UK and Australia, Bladnoch leveraged NetSuite professional services rather than a partner.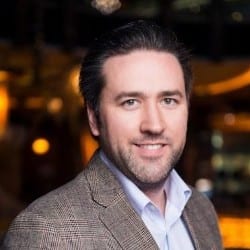 Will Pitchforth, Head of Commercial, Bladnoch Distillery, commented: "We were concerned that the more complex our business became, the more complicated the technology would have to be. We just wanted a single platform that would help us get the job done easier, which is why we selected NetSuite.
"As an independent distillery, NetSuite has given us the agility and insights we needed to quickly respond to changes, build lasting relationships with customers, and better understand the motivations and desires of shoppers directly through our global online stores."
NetSuite answers Bladnoch challenges during COVID
Having deployed the cloud-based ERP system the impact of COVID was lessened with staff able to access the solution. With the finance, sales and marketing team based throughout and the operations team located in Scotland, it was used to remote working enabled by NetSuite. There was little disruption even employees now working at home. The cloud-based solution also enabled the teams to keep connected with distribution partners based across Europe and the US.
Ecommerce providing one answer
During COVID Bladnoch was faced with the closure of retail outlets and distribution channels across the globe. Despite this, or perhaps because of it, Bladnoch faced a spike in demand for its whisky. In response to this Bladnoch launched a new eCommerce site powered by Shopify. It did so leveraging the insights gained from data held within NetSuite that had been gathered since 2015.
Enterprise Times asked Pitchforth how NetSuite helped build lasting relationships with customers for Bladnoch? He replied: "Data has been key. We know what stock we have in what locations, and how much of it. As we've grown and expanded our customer base as a result, NetSuite has played a critical role in helping us better understand who those customers are, their preferences and how we can continue to offer them one of a kind experiences."
Adding any third-party app into existing architectures can be challenging and there are several ways of doing. Enterprise Times asked Pitchforth how Bladnoch is integrating Shopify and NetSuite. He replied, "While there are plenty off-the-shelf solutions to connect Shopify to NetSuite, we will be collaborating with NetSuite to create our own bespoke solution. This will help us manage the challenges of running e-commerce in multiple jurisdictions while keeping the simplicity of a global view of e-commerce performance."
Now deployed, the eCommerce site is available in the US, UK and Australia. It has helped Bladnoch achieve an 85% year over year growth in 2020. That growth helped Bladnoch secured a £10 million loan from HSBC to target growth markets of Australia, Israel, China, USA and parts of Europe. Bladnoch will also use the money to reduce its carbon footprint by improving its technology.
Achieving growth with pain
Organisational growth is often achieved through the maturing of people, processes, technology and information which underpin culture. NetSuite is assisting Bladnoch with both data and technology to automate processes and deliver insights on data. The company continues to integrate its operations with NetSuite, according to the press release. When asked, Pitchforth explained this as:
"As we grow, our ability to adapt quickly is critical and NetSuite helps us achieve that. NetSuite connects our entire operations providing a single view into our entire business including financials, supplier management, production and sales processing. NetSuite equips us with the information we need to make the right business decisions – even as simple as helping us understand if we need to increase production of certain whiskies or inform how new areas of our operations like our e-commerce site are performing."
Customers will also benefit from enhancements as they will soon view current inventory levels directly from the website. Looking forward Bladnoch has even more plans to extend its NetSuite ecosystem. Pitchforth added: "The focus for next fiscal year is integrating our third-party platforms, such as Shopify for e-commerce, Square for private sales, and third-party warehousing and logistics providing platforms into our NetSuite process. Currently, we've identified a number of manual processes where our team have to take data from one environment into NetSuite and we believe that this can be streamlined further." 
Enterprise Times: What does this mean
Bladnoch is an example of how NetSuite can help a company support big growth ambitions. Through its strong functionality and extensive ecosystems, it has helped Bladnoch not just weather COVID but excel through it. The international functionality that NetSuite offers has allowed Bladnoch to expand worldwide rapidly. As a cloud-based solution, it has also enabled it to operate with its uniquely distributed organisation.
Furthermore, Bladnoch has shown how organisations should not just implement cloud software and leave it alone. They have extended and continually improved the installation delivering additional benefits and enabling it to remain competitive in its chosen markets as well as expand to others.