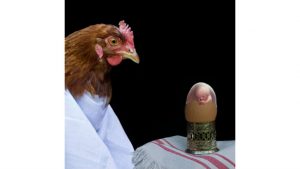 Precisely has published the Data Integrity Trends: Chief Data Officer Perspectives in 2021 report. Created with Corinium Global Intelligence, it highlights the priorities, challenges and trends for Chief Data Officers (CDO).
The report is based on a survey of 304 CDOs from larger global organisations with more than 2,500 employees.
At 25 pages the report focuses on how organisations are approaching data integrity initiatives. Its starts with the initial premise that evidence-based decision making doesn't just need data, it needs quality data. When Pfeffer and Sutton published "Evidence-Based Management" in HBR, they did not mention data quality or data integrity. However, today, it is clear that without quality data, gut-based decisions can prevail.
Sadly even in 2021, it seems that organisations are still unable to serve quality data to decision-makers. 73% say a lack of technology or services to facilitate data integration creates challenges for their teams. Data integration is just one step on the way to ensuring data integrity. 82% say data quality concerns represent a barrier to their data integration projects. Improving data quality is an iterative process. Within data integration, it is not possible to maximise data integrity. However, without a level of data integrity, it is difficult to integrate data sources effectively.
The report
The report commences with a brief executive summary, key findings and the methodology used in the research. Corineum supplemented the report with qualitative data from eight data leaders to expand on some of the quantitive findings. This makes the report far more valuable a read and provides practical insights from some leaders in the field.
There are seven sections in the report and it and finishes with a brief conclusion and an inciteful comment from Tomas Sanchez, ONS Chief Data Architect – "Nobody starts from scratch, and the organization continues operating. You can't stop the clock, do all your transformation and then start the clock again. You often integrate these new practices slowly while the operations continue running, and this is complicated."
Each section contains data insights from the survey, an analysis by the authors, with comments from the other contributors. The seven sections are:
The State of Global Data Integrity in 2021
Data Preparation Remains the Top Data Team Task
Data Integrity is Essential for Stewardship and Automation
Enterprises are Working to Enrich Data Consistently at Scale
Overcoming Key Data Integration Challenges
Few Enterprises are Truly Data-Driven
Future Trends in Data Integrity
Trends
COVID-19 has accelerated the digital transformation projects of many companies. That transformation is taking different forms with multiple foci for organisations. They include:
63% say business initiatives are geared toward meeting customer experience demands
58% say their priorities include launching or scaling AI and advanced analytics initiatives
49% say the same about meeting compliance and regulatory requirements
48% are enabling remote working, facilitating hyper-personalization and rationalizing company data
Amy O'Connor, Chief Data and Information Officer, Precisely comments: "There's a genuine sense of urgency as businesses in all industries and all regions engage in significant digital transformation initiatives. These programs must be built on a foundation of data integrity if they are to be successful."
This is the first trends report, and it is clear that many organisations have not yet solved the data integrity issues. Only around a fifth of retail organisations have established a very successful analytics program that surfaces insights. The average is only 33%, and there is room for improvement, which plays to the Precisely product suite. That means that not only are the report's findings insightful; they also demonstrate that there is a need for Precisely data integrity solutions.
While organisations are rushing to deploy analytics solutions boosted by software vendors embedding business intelligence features, there is a problem with data integrity. This is highlighted by 22% not trusting data insights and 44% not trusting data insights that don't match their gut feel.
Does this mean that for 66% of people, until they trust the data used by the analytics, they are unlikely to use evidence-based decision making? Something needs to change. The evidence for successful organisations trusting these insights is growing, but perhaps more case studies are needed.
Other findings
The report then highlights the survey findings and lays out clear advice on how data leaders are meeting the challenges. While the report calls out that data teams in EMEA spend the most time (42%) on data cleaning, integration and preparation, it is only 1% higher than US teams (41%). More noteworthy is that in APAC, that percentage is much lower at 29%. The report does not delve into this regional difference, a missed opportunity and certainly one that Precisely might follow up.
One big trend highlighted in the recent Trust '21 keynote is that data enrichment is becoming increasingly important. To enrich data, data integration is critical. Organisations now leverage 27 third party data sources on average. It will be interesting to see how that grows in the next year. However, the metric may be flawed as consolidation may reduce the number even as organisations increase the volume of data integration. It may be better to consider another metric or define data sources clearly.
Another trend is the move towards no code/low code approaches. This will assist with the dual challenges of a shortage of talent and the high volume of data. If business users connect data sources and derive value from the integration, they should alleviate these top two challenges.
Dan Power, MD of Data Governance, Global Markets, State Street, noted: "We are looking to embrace low-code/ no-code everywhere. We're looking to do it for data quality, for data integration and data transformation."
The final section highlights the gap to close to true data democratisation. Only 38% of organisations provide all insights via dashboards, data visualizations or reports. Even for those, there is probably room for improvement. Beyond data democratisation is data enrichment, and top of mind for many (more than 50%) is location data.
Enterprise Times: What does this mean
This report is well worth reading. It provides insightful information about the state of data integrity at a point in time. The research was carried out between May and April 2021. What will be interesting is seeing how the situation evolves throughout 2021.
Precisely is on a mission to improve data integrity. The challenge is in persuading organisations to rebalance their budgets between data analytics and data integrity. However, data integrity is the foundation for providing value out of data analytics. It is a task that Precisely will champion.