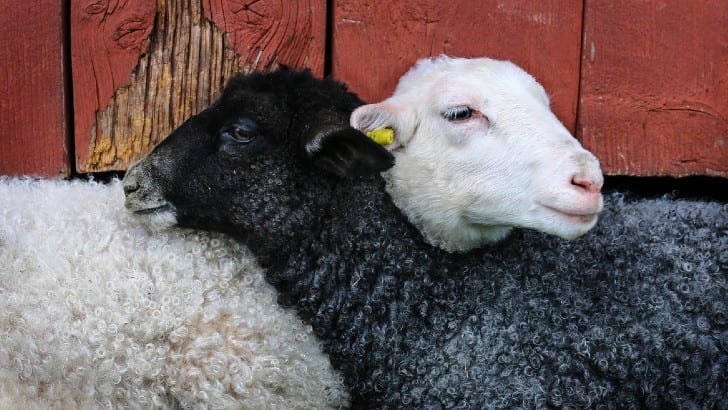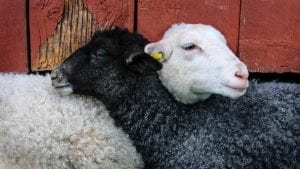 A day later than usual, this roundup covers the news from last week due to the bank holiday in the US and UK. Forter raised $300 million and is possibly heading towards an IPO. Accounting Seed completed its first funding round led by HIG Partners. There were two notable acquisitions, Epicor bought KBMax and Jitterbit acquired eBridge Connections.
In PSA, several vendors made release announcements. Mavenlink launched the Mavenlink Industry Cloud. ProjectorPSA unveiled a new ProjectorPSA BI tool and Deltek unveiled a comprehensive report into the state of the A&E industry.
Enterprise Times also published an interview with Marius Mihalec, CEO and Founder of Pulseway.
Pick of the week
UKG published "The Resilience of Manufacturing: Strengthening people operations and bridging the talent gap amid crisis". More than 300 hiring decision-makers representing a mix of US-only manufacturers (65%) and multinational manufacturers with a strong U.S. presence (35%) answered the survey. It found that 54% of manufacturers are emerging from the pandemic with growth. However, a skilled labour shortage threatens future growth. Key findings include:
63% are "struggling" to fill critical labour gaps despite the high unemployment caused by the pandemic.
58% of multinational manufacturers cited difficulty acquiring skilled talent compared with 49% US only manufacturers.
49% of multinational manufacturers reported difficulty retaining skilled employees compared with 38% US only manufacturers.
Technology and diversity are two potential solutions. 73% have advanced their digital strategies by accelerating the adoption of new technologies within the first year of the pandemic. The use of automated scheduling tools has increased by 16%. However, manufacturers are widening the net for talent.
76% have hired or considered hiring people with non-traditional skills or work histories
71% are recruiting individual contractors
62% are recruiting people with disabilities or special needs
52% are hiring second-chance workers
Diversity is now strategic, with 71% calling workplace diversity a "top recruitment priority" for HR. John Frehse, senior managing director at Ankura Consulting Group and advisory board member of The Workforce Institute at UKG, commented: "As shockwaves continue to reverberate through the supply chain, employees are being asked to be more agile than ever.
"As exhausted as we all are right now, there is no better time to assess what has happened, develop the right labor strategies to protect the emotional wellbeing of employees, and make our companies more resilient for the next big disruption. It is not a question of if it will happen again, but when."
Acquisitions and Funding
Jitterbit acquired eBridge Connections under undisclosed terms. Ebridge supports more than 30 ERP integrations, including SAP, Epicor, NetSuite, Microsoft Dynamics, Quickbooks, Sage, and Exact.
Appointment
AccountsIQ has appointed Russell Cooper as its first Chief Product Officer.
DocuSign announced the appointment of former Cisco SVP and chief data officer Shanthi Iyer as its new chief information officer (CIO).
Icertis has appointed Gretchen Eischen as CMO. She was previously a Global VP of Marketing at SAP.
Myrna Soto, a seasoned cybersecurity executive, board leader, governance fellow, venture capital investor and advisor—joined the TriNet board effective May 27, 2021. Additionally, Shawn Guertin left the board on May 27 to assume a new position as Executive Vice President and CFO for CVSHealth.
UKG added four new board members: Melissa Thomas-Hunt, global head of diversity and belonging at Airbnb; Jennifer Morgan, head of portfolio operations at Blackstone; Pat Wadors, chief people officer at Procore Technologies; and Timothy Campos, chief executive officer at Woven.
Business
Bizagi, a leader in process automation software, reported a strong end to its fiscal year after an 83% growth in U.S. sales and a 122% increase in cloud sales.
Domo announced Q1 2021 results. Total revenue was $60.1 million, increasing 24% year over year. Subscription revenue was $52.1 million, an increase of 23% year over year.
Intuit reported its Q3 results increasing guidance for the full year and growing revenue to $4 billion, up from $3 billion year over year. The Consumer Group revenue grew 34% to $2.4 billion. Small Business and Self-Employed Group revenue up 20% to $1.2 billion, while Online Ecosystem revenue grew 28% to $715 million.
elastic.io, the innovative integration platform as a service (iPaaS) vendor and an mVISE Group subsidiary, has partnered with cloud banking platform, Mambu.
Newgen Software Technologies Ltd announced results for the full year and revenues of Rs 6,726 million and subscription revenues up 19% year over year to Rs 2,002 million.
Hexagon's Manufacturing Intelligence division and Plex will co-sell Plex MES to Hexagon manufacturing customers under a new partnership. The combination will help manufacturers take control of the plant floor through full visibility and connectivity and realize the promise of Industry 4.0.
Procore completed a successful IPO listing as NYSE: PCOR
QADs total revenue for the fiscal 2022 first quarter grew to $83 million, up from $74.1 million the previous year. It has a subscription revenue of $36.7 million, up from $30.8 million.
Qlik has seen significant growth in its Academic Program in Australia. Since 2019, university partnerships locally have grown by 73%. An additional 1,500 students have signed up for the program to help them prepare for the modern workforce. Qlik also expanded its partnership with DataBricks with support for the launch of Delta Sharing, Databricks' open protocol for secure data sharing.
Ramco Systems reached US$ 86.9 million in revenue for its full-year 2021 with order bookings above US$100 million, a 21% year over year growth.
Talend announced it is the first integration provider to achieve both the information security management standard ISO/IEC 27001:2013 and the new data privacy controls standard ISO/IEC 27701:2019 certifications.
TechnologyOne announced its financial results for the half-year ending 31 March 2021. Profit After Tax up 48% underpinned by continuing strong demand for the TechnologyOne Global SaaS ERP Solution. SaaS Annual Recurring Revenue (ARR)1 of $155.8m, up 41%
Customer
Go10 a distributor to brands and retailers in the UK has opted for Brightpearl to streamline its operations as it expands its roster.
KETTLER, a multifamily developer, real estate investment, and property management company, is using Contract Logix contract lifecycle management (CLM) platform to digitally transform the way it manages contracts across more than 20,000 properties in the Northeast, Mid-Atlantic and Southeast regions.
The University of Birmingham will be upgrading to Ellucian cloud as part of its Student Administration Refresh and Simplification (StARS+) program.
The Italian branch of Siemens Healthineers, an international medical technology company, is automating its order management process with Esker's Order Management solution.
Jenzabar announced that more than 50 institutions selected or expanded their use of Janzabar solutions to modernize operations in the last year.
Lancel has chosen to implement Infor CloudSuite Fashion, an ERP solution dedicated specifically to the fashion, textile and luxury industries.
Since implementing whyaye a digital transformation consultancy, has attained 80% billable utilisation, tripled the company size and doubled new clients every quarter as a result of using Mavenlink's solutions.
Insurtech CDL has deployed Qlik Data Integration to deliver real-time data ingestion capabilities to customers of its Kingfisher product, generating significant time savings and reducing its data replication costs by up to 60%.
Okinawa City in Japan is using the SAP Vaccine Collaboration Hub (VCH). It incorporates Qualtrics solutions that can manage and track in real-time the logistical aspects of vaccination.
Ramco Systems will implement its aviation software, Ramco Aviation M&E MRO Software V5.8, at Iraq's national carrier, Iraqi Airways Company.
Landor & Fitch, the award-winning agency, will implement Screendragon for more than 1,200 creatives spanning 22 countries.
Bakers Delight is using the Sisense Fusion Platform to help capture, surface and analyze its data as part of its digital transformation journey. Hamish Ross, Group Chief Financial Officer at Bakers Delight, said: "We are currently going through a digital transformation at Bakers Delight and saw that Sisense met our key data and analytics needs. Its global standing, artificial intelligence technology and customer use cases clearly demonstrated they could deliver what we are looking for in our transformation plans."
Kemira, a global chemicals company, has deployed UKG to over 5,000 employees across 37 countries. It will help provide a centralised HR technology solution to meet its requirements.
True North Solutions, an engineering control system design firm, will implement Unanet A/E ERP and CRM across its offices in the US and Canada.
Zellis, the UK and Ireland's leading provider of payroll and HR solutions announced Cognita  UK as a new customer for Zellis HCM Cloud.
Product
Asana has launched a new integration with ServiceNow. It enables customers to create connected workflows, trigger task creation in Asana and delivers cross-platform visibility.
Cezanne HR, the leading UK-headquartered supplier of flexible UK & global HR systems, has extended its geolocation capabilities with a Google Maps integration.
NICE launched NICE Enlighten AI Routing, enabling hyper-personalized, next-gen experiences in real-time. NICE Enlighten AI Routing understands the holistic CX needs of the customer and identifies the best attributes to match the customer with the optimal agent in real-time.
TIBCO has added enhancements to several solutions. Within its Unify data management portfolio, TIBCO Data Visualisation has added out-of-the-box connectivity to popular cloud data sources, including Amazon S3, Azure Data Lake Storage, and Google BigQuery. There is now embedded web interfaces and low-code scripting across TIBCO EBX. In its Predict portfolio, the TIBCO Hyperconverged Analytics framework now includes TIBCO Spotfire, TIBCO Streaming, and TIBCO Data Science. The TIBCO Hyperconverged Analytics framework integrates seamlessly with TIBCO's Unify portfolio of products.
Research
A survey by mrp of more than 400 marketing leaders shows major differences between enterprises and SMBs regarding business disruption, the velocity of change, and future ABM investment. Key findings included:
96% agree that COVID has dramatically or somewhat disrupted the way they market and sell products and services.
49% of enterprises (>1 million revenue) describe the disruption as "dramatic".
38% of SMB marketers describe the impact of COVID as dramatic.
SDWorx found that 26% have limited or no insight into what they spend on HR and wage costs monthly or annually. That number is highest in France (44%) and Austria (41%). Germany (82%), Netherlands(82%), Ireland (81%), Belgium (80%) and the UK(80%) have a clear understanding of what they spend. At the same time, only one in three countries measures employee satisfaction. The UK (71%) and Switzerland (70%) are showing the way forward.