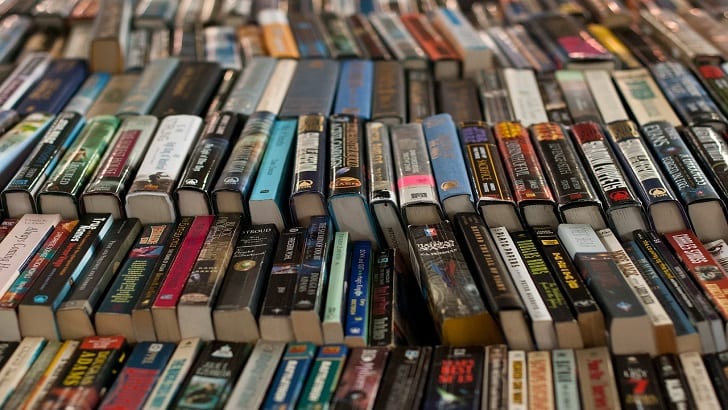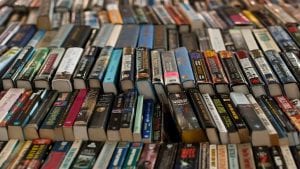 Retail and eCommerce highlights this week include: Retail Aware is adding the ability to measure shopper behaviour data around in-location experiences and signage. WhereHouse.com provides online business the advantage of getting ahead of the competition with premium e-commerce domain names. Globaledit customers can now integrate their entire technical stack to create workflow automation recipes. Rapid integration of sfApex enables Druva Cloud Platform to protect the world's most popular CRM platform. Logi Composer 6 expands ultimate control over user experience with context and security at the centre. Squaretalk launches native Zoho One integration using Zoho PhoneBridge. The integration adds a telephony layer to 40+ Zoho One apps to bridge all gaps between attending phone calls and logging call data.
Retail Aware partners with Raydiant to help retailers ROI
Retail Aware has launched its newest partnership with Raydiant, as both companies continue their respective rapid growth nationwide. In conjunction with Raydiant's successful solution as the number one in-location digital signage and experience management platform in the world, Retail Aware is adding the ability to measure shopper behavior data around in-location experiences and signage.
Retail Aware's data assists brands in identifying the levels of items in stock, quantifying foot traffic trends, understanding customer engagement trends and unlocking other unique insights.
Retail Aware supports decisions backed by real-time data to improve campaign metrics, increase sales, monitor stockouts, and ensure execution, all from an easy to read dashboard. It's in-store shopper behavior data helps measure the impact of the incredible experiences you design with Raydiant.
Raydiant's in-location experience platform is designed to help you create, manage and scale customized offline experiences that ensure you are getting the most out of your physical space.
WhereHouse.com Launches eCommerce domain name marketplace
WhereHouse.com has been launched as a premium eCommerce domain name marketplace. Ecommerce is a booming online industry selling everything imaginable online. WhereHouse was originally a website featuring music.
As a re-sale marketplace of mainly older domain names, WhereHouse.com is a curated marketplace that features domains that are hand picked by veteran domainers who have bought and sold domain names for almost two decades. A powerful domain name gives online businesses a better chance of being successful and profitable. Most of the names on WhereHouse are two word dot coms. The dot com is the oldest domain name extension and has been proven to rank higher in search engine algorithms than other extensions over time.
The new domain name marketplace offers business owners the edge to get started online with a domain name that will be more recognisable than a name purchased from a new domain name registrar. Selecting a high quality name provides website shoppers an easy way to keep an online business memorable, and top of mind for return consumer visits and purchases.
Starting a new business is never easy but acquiring a domain name that will give business owners an advantage is key to any business's success. Getting a name that describes your business could be the best step that anyone considering an online business could make.
Globaledit Introduces creative workflow features
Globaledit, a provider in Creative Workflow Management solutions, is disrupting how creative teams produce and distribute content. In 2020, Globaledit launched its cloud based Digital Asset Management platform. The company looked to solve Project Management for Creatives and Marketers focused on producing visual Assets.
The company is providing a way for creative and marketing teams to automate essential steps throughout the entire creative & marketing workflow. Globaledit is introducing its Marketplace and Workflow Automation Recipes to optimise workflow through the complete lifecycle of an asset, ingest to distribution.
Globaledit's Marketplace allows organisations to choose from hundreds of the most popular apps that natively integrate with Globaledit. The Globaledit marketplace encompasses essential turnkey integrations with leading partners across project management, digital asset management and content management systems.
Globaledit's Workflow Automation Recipes allows users to create workflow rules based on business logic. Workflow automation recipes automate high value tasks within your production processes and demonstrate how your entire technology stack can communicate with each other.
Globaledit also is introducing iterations of existing key features. Projects allow for a fully customizable dashboard allowing project managers, creative leaders or stakeholders to easily manage workflows across multiple productions, teams & product lines. Sync 2.0, new additions to Globaledit's Sync tool allow creatives to automatically sync full capture sessions. Enhanced Search allows users to quickly search for assets via metadata with expandable search terms and asset recommendations.
Druva expands Salesforce data protection
Druva, a provider of cloud data protection and management has announced the availability of its enhanced data protection for Salesforce. The company says delivering the industry's most comprehensive platform to manage and protect business-critical CRM data. The enhanced solution brings comprehensive backup and recovery, sandbox seeding, and data governance capabilities to thousands of Salesforce customers increasingly leveraging data to fuel growth and build personalised experiences. Now, Salesforce customers can expand and strengthen the protection of their most valuable data, while unifying protection for leading applications through Druva Cloud Platform's highly secure and seamless all-in-one solution.
Organisations require data protection which secures data from malicious attacks, is available on-demand in the event of unplanned outages, and maintains compliance without impacting costs or agility. Only Druva Cloud Platform is able to deliver such capabilities, including best-in-class granular backup and data recovery, automated migrations, and sandbox seeding tools for developers, while increasing data availability and unifying support for hybrid workloads, endpoints and SaaS applications including Microsoft 365 and Google Workspace.
Enhanced features for Salesforce data protection
Advanced data protection: Automated daily backups (as frequently as every 15 minutes) of Salesforce data and metadata, combined with rapid recovery from air-gapped storage.
Data Recovery: Quickly recover data while maintaining all parent-child relationships to prevent orphan records. Easily restore standard, custom, and managed package objects including attachments, content, knowledge articles, and chatter.
Data compliance: Advanced data anonymisation capabilities to mask fields and maintain data privacy, as well as GDPR and CCPA functionalities to fulfil right to be forgotten requests and subject access requests. This includes multi-region data storage support to meet data residency requirements.
Sandbox seeding: Create high-quality data-copy sets for Salesforce sandbox seeding as well as reliable data copies to accelerate development and optimise testing. Leverage data translation capabilities to simplify bulk updates or data migrations.
Logi Analytics Launches New Capabilities to Provide Self-Service For Every User
Logi Analytics, an insightsoftware company and embedded analytics solutions provider for software teams launched new capabilities within Logi Composer. The solution is the first out-of-the-box development experience for embedded analytics. Logi Composer 6 provides enhanced control over the user experience with a framework of event listeners, self-service capabilities with dashboard interactivity and enterprise-grade security at every layer.
Research from Logi Analytics and Enterprise Strategy Group found 49% of data leaders investing in new analytics vendors and self-service. This helps close the skills gap. Logi Composer personalises self-service with control over the self-service experience including resizing, layout, filters, links and creating cross-source connections. It empowers self-service users to build dashboards with the level of sophistication that matches their needs.
Logi Composer prioritises enterprise security, maintaining precise control in multi-tenant deployments with granular data security controls for rows and columns. Composer simplifies collaboration and sharing with object-level security for dashboards and sources that control data access and user permissions.
Key features:
Improved application workflow by embedding multiple independent dashboards bringing together the right data and related context to your application experience.
Ability to leverage new arc and combination charts to build range-based and multidimensional visualizations for analytics dashboards in your application.
Enhanced self-service experience with new drill-down, time-interval and summary aggregations feature for tabular visuals and reports.
Improved capabilities for running sophisticated queries in multi-tenant deployments with support for variables in custom queries.
OAuth integration for user authorisation to seamlessly embed analytics in your application for a frictionless end user experience.
Squaretalk launches native Zoho One integration using Zoho PhoneBridge
Squaretalk, a global interactive business communications platform, has announced their partnership with SaaS giant Zoho Corporation. It has launched an integration with Zoho One, a unified suite of 40+ tightly integrated enterprise-level online applications. The integration was built using Zoho PhoneBridge, a platform that enables the integration of cloud PBX and Contact Centre Solution providers with Zoho to add telephony capabilities to any Zoho application. The Squaretalk integration for Zoho One is readily available on Zoho Marketplace.
The integration gives Zoho One users the flexibility to make phone calls from any Zoho One app that they are on. It automatically provides a comprehensive view of historical caller activity so that the user knows exactly how to move the conversation forward.
Additionally, the integration/extension pulls and displays curated, contextual information about the caller from the entire Zoho suite of applications providing customer support agents, recruiters, sales teams, and anyone sending emails, all the information they need to personalize their interaction in real-time.