Despite economic uncertainty and a volatile market, the coronavirus pandemic has led to a surge in startups. Intellectual property (IP) is one of the most important assets of a startup. However, many young companies fail to recognise the breadth of their potential IP assets or to appreciate its significance.
The 26th of April is World IP Day. This event was established by the World Intellectual Property Organisation (WIPO) in 2000. Its goal is to learn about the role that intellectual property (IP) rights play in encouraging innovation and creativity. It helps raise awareness of how patents, copyright, trademarks and designs impact daily life.
It's crucial for all organisations to understand why IP is so valuable and what you can do to protect your business from intellectual property theft. Karen Holden, founder of A City Law Firm and data protection expert, guides us through the IP basics.
IP Definition
IP is short for Intellectual Property. It is a category of property that includes intangible creations of the human intellect. There are many types of IP ranging from copyrights, patents, trademarks, and trade secrets etc. Whether it's your company name, logo, a piece of software, or a product you have designed, your IP makes your business recognisable and potentially very valuable. Therefore, it's important to protect it from competitors.
A company is never too embryonic to protect its IP. It is advisable to tackle this in the early stages. Otherwise, you risk losing your IP, enduring a legal battle and potentially having to re-brand. It's better not to wait till later and get it done from the offset.
Protecting your IP
There are several measures you can take to protect yourself against IP theft:
Patents
Patents allow businesses to prevent competitors from using their technology. It is a powerful feature that can grant unique advantages in the marketplace.
If you have invented something that is both inventive and original, such as an app or a product, you should register this as a protected patent as soon as possible. While awaiting registration, you may wish to post your design to yourself or a trusted party in a sealed envelope that is dated. It is then evidence of what you created and when.
Trademarks
A trademark includes your logo, company names or slogans. Holding the web domain or company name is not enough. Without registering these trademarks, someone else could register them and force you to re-brand.
It's vital to register all important trademarks so that you can deter others from using your brand. If anyone uses your branding without your permission, it gives you the right to take legal action against them. You can also recover any losses suffered.
It is fair to say you always have protection from 'passing off' in that someone cannot mirror your name or logo or branding and compete with you, even if you have not registered these marks. If they are convincing clients, they are engaging with you. However, you would need to file an objection and/or take legal action to retain your rights which can become costly.
Third-Party Assistance
If you've hired a person or company to create your IP and/or products, it is vital that you have a detailed and protective agreement in place. It should assign full ownership rights to you upon payment or completion, as these do not automatically transfer to you. It should also cover what the third party should do upon completion. This includes destroying any workings, maintaining confidentiality and, importantly, being unable to use the IP themselves unless permitted to do so.
If your own employees create the IP during their employment, this will automatically be your property. But you should ensure these provisions are outlined in their employment contracts for added protection. It also helps cover IP created in their spare time as they may use your resources or knowledge. Having a non-compete clause also means if they terminate their employment with you, they cannot take this knowledge and create new IP, which they can themselves sell on. If you are unsure about whether you have employees or self-employed contractors, you should take legal advice.
Confidentiality/ Non-Disclosure Agreements
When disclosing any details about your business, IP or development of IP, including staff, sub-contractors, investors and other third parties, you should have well-drafted non-disclosure agreements in place.
It's key that a legally binding agreement sets out the terms on which these third parties can discuss or disclose your IP to others. It also keeps your ideas confidential during the development stages and prevents them from using this information for their own gain.
License Arrangements
You can, of course, permit someone else to use your IP and pay you a commission for this right. This is often the case for franchise arrangements. A license should be executed between you to protect your position as the IP owner. It should set out the exact terms on how the user can use the IP, on what basis you can withdraw this right and, importantly, protect your full ownership.
Infringement
If your IP is used without your permission or someone tries to copy your branding, you can take clear legal steps. Firstly, you can seek to resolve the issue amicably or take immediate action such as an injunction to cease use. You can issue a claim to seek damages for your losses and the immediate return or destruction of your IP. Usually, it is all these options.
Monitoring
If IP is a valuable part of your business, we suggest you engage the services of a monitoring service. They frequently check to make sure no one seeks to use, infringe or register your IP. They notify you immediately of any concerns and give you notice to action immediately.
Main things to consider:
Register your IP
Protect your designs through tight agreements with all parties that are going to see this
Ensure you document ownership and any permitted rights assigned to others
Monitor your IP and its use
Act if anyone seeks to use this without permission
---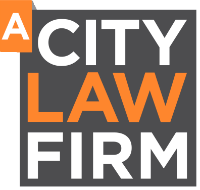 In the meantime, if you can't wait, you can contact us directly for impartial advice by visiting our website http://www.acitylawfirm.com/ or emailing [email protected] 
Karen Holden is the Managing Director & Founder of A City Law Firm who practise both commercial law and litigation, having been admitted to the roll in 2005. If you require further advice or assistance, please do not hesitate to contact [email protected]
A City Law Firm Limited is a leading entrepreneurial law firm in the city of London, with a dynamic and diverse team of lawyers. It was awarded most innovative law firm, London 2016 and Business Law firm 2017. They specialise in start-up business law, the tech industry, IP and investment.