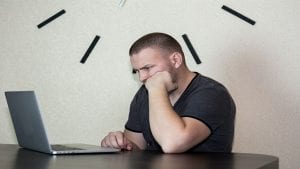 AwareGo has signed a three year deal with Mondelēz International to supply security awareness training to the food giant. Mondelēz sees an advantage to the 'bite-sized' training modules that AwareGO offers. Most training regimes rely on longer courses repeated once or twice a year. It means that staff quickly forget the training. In this case, the bite-sized approach means staff will get very regular, short modules that they can take as time allows. Increasing the frequency should increase the retention rate and improve overall security.
Nikolay Betov, Information Security Governance and Awareness Lead at Mondelēz International, said: "We chose AwareGO because it helps us to connect with our colleagues better and make the security awareness moments memorable for them. AwareGO is very people-oriented and manages to get the most important out of a topic and make it relevant for person's daily life. Our colleagues love it, and we start to see that our messages are more impactful."
What is Mondelēz hoping to gain?
This is not just about providing security awareness training to staff. Like many large companies, Mondelēz has seen an increasing number of attacks by cybercriminals. Defeating those attacks cannot just be about technology alone. It has to also rely on staff understanding the threat and their responsibilities.
The attack surface for a global company like Mondelēz is large. It means that different parts of the business will face different types of attack at the same time. Using traditional training makes it hard to make training reactive to the current security situation. Using the AwareGO bite-sized modules can alert staff to active threats and give them a chance to understand what is happening and what to do. It should, therefore, reduce the attack surface.
Another way this could help Mondelēz is by providing culturally aware training. One challenge with all security awareness training is that it does not take into account the target audience. Understanding cultural issues allows training to be better focused. Instead of one approach fits all, the training can adapt and deal with why an attack appealed to just a small section of staff. Is it because of race, gender, culture, age? All of these play an often overlooked part in the success of a cyber-attack.
How does AwareGO keep it short?
It can be hard to define training courses that deal with complex issues like cybersecurity in small chunks. There are underlying concepts to teach, examples to explain and exercises to repeat to make responses effective. It is one of the reasons why many of the more advanced programmes use gamification to reinforce training.
In the case of AwareGO, it is hooking into a different paradigm. It is taking advantage of the way advertising works. Rather than create something complicated, it uses what it calls: "one-minute, story-driven, and effective training videos." These are all part of its Learning Management Solution (LMS) platform. That platform tracks the training a user takes and how often. Importantly, it is regularly updated with new content. It allows the content to be fresh, up-to-date and relevant. It can also be used to suggest training to users based on current threats.
Enterprise Times: What does this mean?
Organisations spend inordinate amounts of money on security training for their staff. Yet despite that, cybercriminals continue to breach organisations using tried and proven attack methods. Many of these rely on some form of user interaction, such as clicking on a link in an email. Constantly nagging at staff not to do that has proven to be wholly ineffective.
It will be interesting to see just how close this relationship gets. Will AwareGO write custom training for Mondelēz? Will it expand out of security into compliance training? How will it customise training for the different countries that Mondelēz operates in?
Mondelēz is banking on that changing the approach for bite-sized modules from AwareGO will help reinforce both the training and improve employee behaviour. If it is successful, this will likely be a major win that AwareGO can leverage to rapidly grow its customer base.