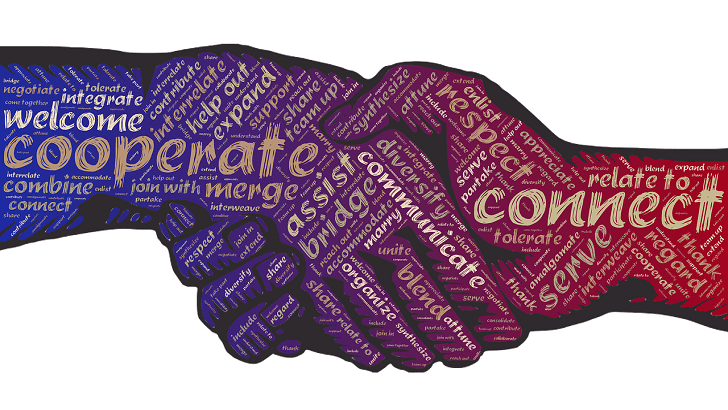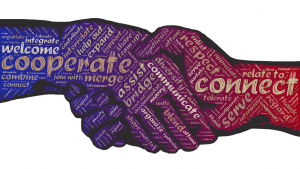 Membership of the MACH Alliance has swollen recently with a number of new recruits to the cause. Myplanet, an early pioneer in the headless and composable technology space. Enactor, an enterprise retail solution provider and Personify XP, a real-time analytics and personalisation platform have all joined the Alliance.
The MACH Alliance is a group of independent technology companies dedicated to advocating for open, best-of-breed technology ecosystems. Myplanet was an early pioneer in the headless and composable technology space. The company specialised in their implementation since its founding in 2009. The company says joining the Alliance supports its mission to advocate and support the use of composable and headless technology.
Myplanet providing headless and composable technology
Myplanet already partners with multiple MACH Alliance members including Amplience, Commercetools, Algolia, and Contentful. Joining the Alliance means more opportunity for its customers to access best-of-breed technology for building custom digital experiences.
"We're excited to welcome Myplanet into the MACH Alliance as it forges ahead in 2021," says Kelly Goetsch, president of the MACH Alliance.
"We admire Myplanet's ongoing commitment to headless and composable technology, which makes them a perfect fit for the Alliance."
"MACH architecture is the future of commerce, and we're proud to join the MACH Alliance to continue to advocate for technology that puts customer experience first," said Jason Cottrell, Founder and CEO of Myplanet.
"All system integrators and composable technology builders should become members of the Alliance because the work they do. It is critical for our industry's ability to continue building amazing digital experiences."
This announcement comes on the heels of Myplanet launching six pre-composed solutions. These solutions help large retailers and direct-to-consumer brands execute more quickly while building high-quality customer experiences. A common challenge with MACH architecture is the time required to connect multiple platforms in a custom digital experience. Myplanet's pre-composed solutions offer speed to execution. At the same time enabling resources for brands to customise their unique experience differentiators with best-in-class headless and composable technology.
Enactor flow-based, low code architecture
Another company beating the doors to MACH Alliance membership is Enactor.
Enactor is an enterprise retail solution provider that combines next-generation store systems, headless commerce and distributed order management into one, single, flexible platform. Supporting Enactor's store applications as well as a retailer's other digital channels is Enactor's MACH-certified set of microservices which include baskets, promotions, orders and inventory.
Enactor CEO and Founder, Mike Carrell: "We are excited to join a group that embraces architectural principles that can help retailers to innovate. Rather than be bogged down by legacy systems. Enactor has always been extremely passionate about making our architecture, and therefore our solutions, as flexible as possible. As the retail market continues to transform, we believe the MACH approach will be an important way for retailers to change with the times.
"Like the other members, providing composable services is critical to us today, whether it's promotions, loyalty, order orchestration or baskets. However, we also hope that our flow-based tools implementation of MACH helps us contribute something special to the alliance too."
Enactor brings with it an approach to Enterprise systems with a flow-based, low-code orchestration architecture. In doing so, Enactor allows Retailers to continually innovate with speed on both the front and back-end.
Personify anonymous real-time analytics
In March 2021, Personify XP, the world's first anonymous real-time analytics and personalisation platform joined the MACH Alliance.
Personify XP personalises a consumer's online shopping experience completely anonymously. The company delivers this personalisation through its proprietary AI that identifies a shopper's purpose in real-time. It then dynamically inserts relevant content and products. These highly personalised experiences are cookie-free, completely automated and require no involvement from the retailer or brand.
Ben Mercer, CEO and co-founder of Personify XP said, "As the world's first anonymous real-time analytics and personalisation platform, we are already embracing the exciting future that the MACH Alliance is advocating."
Personify XP's mission to enable personalised online retail experiences without compromising privacy is more important than ever. Google has repeated its intent to phase out tracking cookies, mirroring the actions of other global internet companies, and demonstrating the need for retailers and eCommerce brands to adopt a privacy-first approach.
Enterprise Times: What this means for business
The MACH Alliance, (Microservices-based, API-first, Cloud-native SaaS and Headless) is rooted in the common belief that the interoperability and open architecture of modern software will propel current and future digital experiences. MACH enables enterprises to leverage composable technologies to build continually evolving digital experiences with remarkable speed and scale.
Launched less than a year ago, the Alliance has been successful in attracting technology companies sharing this philosophy. It wants partner companies looking to develop innovative and superior digital experiences for their customers. The MACH Alliance published a global survey earlier in the year that found 81% of IT leaders intend to increase MACH elements into their front-office architecture within the year. Hence the MACH Alliance's success in attracting technology companies developing a wide range of components throughout the digital experience eco-system.