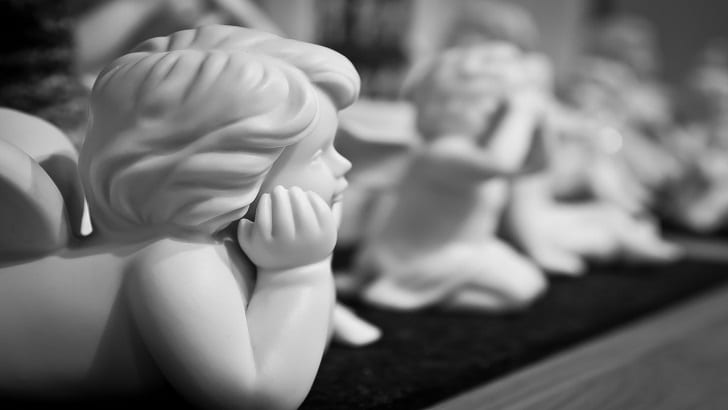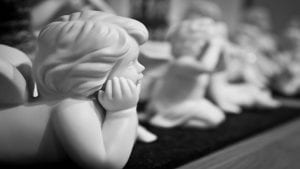 Retail and eCommerce highlights this week include: OroCommerce's new release includes accessibility, scalability, content-management upgrades. McFadyen's acquisition of Cerebrik, continues the company's digital's expansion of its services and leadership team with talent and customer acquisition. SDL's content insight, adaptive language pairs and improved quality assessment lay foundations of smart machine translation. Manchester United partners with StarTimes to spread the word of MUTV in Africa. 94% of SMBs face business challenges due to Covid says survey by global freight marketplace Freightos.com. Podium Campaigns allows local businesses to create and share compelling text campaigns directly from the Podium platform, engaging customers where and how they want to be engaged. Adapdix Corporation, an EdgeOps automation software has appointed Jean Lau as chief technology officer.
Oro unveils OroCommerce 4.2
Oro Inc. has announced the release of OroCommerce 4.2, the latest version of its flagship eCommerce platform. OroCommerce is an open-source eCommerce solution purpose-built for B2B companies. The new release has added a number of new features to deliver better and more intuitive B2B eCommerce experiences.
Key upgrades include revamped shopping list interface allowing B2B buyers to compile, review, and place large orders with complex configurations. The streamlined ordering and checkout process also boosts back-office efficiency and productivity for manufacturers and distributors. This allows staff to quickly respond to RFQs and manage customer orders. OroCommerce 4.2 is also faster than ever, with significant gains in browser loading and processing speeds. This allows everyone from site managers to end-users to easily manage shopping lists featuring thousands of items.
Content editing and previewing gets a big upgrade in the new release. Customers can maintain multiple websites under a single OroCommerce instance and preview changes for specific store sites. The new preview function also offers localized and personalized websites aimed at customer groups by geography or individual consumers.
Other new features include an OroCommerce-powered storefront boasting full compliance with web accessibility requirements (ADA and WCAG). To anticipate every customer's needs, text elements are now more readable and buttons more intuitive to use. Storefronts include support for voice readers and keyboard navigation.
The new OroCommerce API resources make it simpler for developers to test applications, with performance optimized for new authentication options and improved integration connectors performance. Dev teams can also look forward to increased stability. The long-term support (LTS) version will be actively maintained for 18 months after the release. Security fixes will be released for 18 additional months.
McFadyen Digital Acquires Commerce Consultancy Cerebrik
McFadyen Digital, a marketplace strategy and implementation agency has bought Cerebrik, a full-service ecommerce consulting company. Cerebrik has offices in Dallas, Texas and Bangalore, India. The strategic acquisition supports McFadyen's position in eCommerce marketplace enablement.
Founded in 2015, Cerebrik offers its clientele a full-service partner who could enact digital commerce transformation. Its selection of digital transformation strategy, B2C and B2B commerce services, and cloud solutions helped its customers around the globe.
Cerebrik CEO Kiran Raghunathan will join McFadyen's executive team as their Chief Technology Officer, a role he is reprising after having served in the same capacity at the company in 2014 and 2015. Raghunathan is an experienced industry veteran with broad and deep expertise in the digital commerce and marketplace space. He and his global team's deep experience will be welcomed as McFadyen Digital continues to experience historic growth and demand for its marketplace and eCommerce services.
McFadyen Digital has been on an aggressive growth path, experiencing more than 40% year-on-year growth in 2020. The company recently added two executives to their team. It also published Marketplace Best Practices, a 430-page guide for commerce leaders seeking to create their own online marketplace.
Features and capabilities added to SDL Machine Translation
SDL, part of RWS Holdings has announced new smart features and capabilities have been added to its machine translation technology. The new features include content insight, expanded options for adaptation, and automated quality assessment. This gives companies a smarter way to engage with and understand global audiences.
Content insight: The machine translation software can automatically identify languages and extract meaning from documents, reports, emails, and social posts. Customers can now access an automatic interactive summary in any language to make better content decisions.
Expanded options for adaptation: Adaptive language pairs (previously enabled for on-premise customers) is now available through the cloud. An easy-to-use, embedded, secure training environment allows users to adapt generic language models using their own data – allowing organizations to easily address very specific use cases and content profiles.
Quality assessment: Increased transparency into the quality of machine translation output, based on industry best-practices, allows decision-makers to make more informed assessments based on a higher standard of information.
SDL Machine Translation is an enterprise-grade solution that automatically translates content across 2,700 language combinations. Some of the globe's leading brands use the technology to engage with millions of customers.
Based on SDL Linguistic AI, the solution can be embedded into existing business applications, including business intelligence applications, internal communication workflows, and eDiscovery. Users can interact with the software directly, through Microsoft Office or through their web browser. It supports a wide variety of documents natively and includes native Optical Character Recognition (OCR) capabilities and Automatic Speech Recognition (ASR) integration.
Manchester United partners with StarTimes to offer MUTV in Africa
StarTimes will distribute Manchester United TV to subscribers in over 30 countries across sub-Saharan African. The deal represents the biggest agreement of its kind by Manchester United in the region. Manchester United fans in Africa will gain access to MUTV under an agreement with StarTimes the continent's digital TV operator.
StarTimes will distribute MUTV to subscribers in over 30 countries across sub-Saharan African. Viewers in countries including Nigeria, South Africa, Kenya and Ghana will receive exclusive Manchester United content 24-hours-a-day via StarTimes platforms.
MUTV is the world's leading football club TV channel. It features first team and academy games, live manager's press conferences, player interviews, award-winning documentaries and news.
StarTimes has 13 million subscribers through its DVB digital TV service and 20 million users of its OTT streaming service. Widening access to top-quality digital entertainment throughout sub-Saharan Africa.
Global Survey: 94% of SMBs Face Business Challenges Due to Covid
Every year, global freight marketplace Freightos.com surveys its customers to get insights into their experience throughout the year. Unsurprisingly, the 2020 survey of 556 SMBs differed dramatically from any other year, as 94% responded that they were impacted by the COVID-19 pandemic.
53% were impacted by delays.
49% were impacted by the increase in freight shipping costs.
34% had difficulty predicting quantities of product to order.
25% were affected by changing regulations from places like Amazon
(respondents were allowed to select multiple answers).
While eCommerce experienced a huge surge as a result of the pandemic, it didn't come without its struggles. In a subsequent Freigtos.com survey to better understand how SMBs reacted to supply chain challenges, 77% responded that they were affected: 34% were forced to raise their product prices, 26% had to reduce their margins, and 24% took other measures (again, respondents were allowed to select multiple answers).
Podium launches tool to help local businesses SMS marketing
Podium, a customer messaging platform has announced the addition of Podium Campaigns to its suite of interaction management tools. The solution allows local businesses to launch robust SMS text message marketing campaigns directly from the Podium platform.
With a 98% open rate, SMS text messaging is one of the most powerful tools for marketing campaign conversations. Analysts have suggested it averages upwards of 4.5 times the rate of email. Purpose-built for the needs of local businesses, Podium Campaigns enables easy creation, management and reporting of campaigns in-line with a business' existing messaging strategy.
Podium Campaigns was built to help local businesses easily grow and engage an SMS opt-in customer base. It centralizes customer conversations and allows users to manage SMS opt-in from multiple points in the customer's journey on a single platform. This includes from Podium's other tools like Reviews, Webchat and Payments. This creates an easy and convenient way to incorporate text-message-based marketing into current or planned workflows. While at the same time, using those touchpoints to more effectively target campaigns. It also makes measurement and reporting of SMS campaigns simple with pre-built dashboards to provide digestible insights of unsubscribes, reply rates and more.
Adapdix appoints Jean Lau as CTO to lead AI technology
Adapdix Corporation, an EdgeOps automation software has appointed Jean Lau as chief technology officer (CTO). Jean Lau will head up Adapdix's world-class technology team, driving architecture, technology strategy and development of its EdgeOps platform. Before joining Adapdix, Lau was VP and Head of Engineering at Hitachi Vantara's Software Digital business unit. Lau was responsible for turning a multi-million-dollar product portfolio into a software-as-a-service delivery model to solve Industrial IoT challenges.
Adapdix's EdgeOps platform is a software-only solution that combines advanced artificial intelligence and machine learning (AI/ML) analytics with a distributed, edge-based platform. As the first predictive analytics solution based on an industrial data mesh platform, Adapdix enables ultra-low-latency adaptive maintenance, which reduces unplanned downtimes, whilst providing control intelligence with self-correcting actions.
Lau led product management and engineering teams to transform the edge to cloud initiative from vision to successful customer deployment. With more than 25 years of engineering experience, Lau has developed a passion for building world-class product and engineering teams who deliver trusted products that enable customer success. For 20 of those years, Lau has held leadership roles at leading businesses such as Sybase, SAP, and GE Digital, where she was responsible for delivering Predix Edge to cloud products and helping to drive the company's digital transformation.