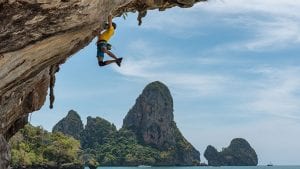 IoT connectivity solution provider Eseye has signed a strategic deal with TELUS. The deal sees TELUS invest US$23.6m in Eseye through its TELUS Ventures arm. The money will be used for product development and to expand sales and marketing activities. TELUS is also integrating Eseye's AnyNet Connectivity Platform into its own IoT platform.
Nick Earle, CEO of Eseye, comments: "This strategic partnership and investment in Eseye marks an inflection point for the company. Our many years at the leading edge of cellular IoT connectivity have seen us deliver value to more than 2,000 customers across the globe. Today, this partnership validates our technology platform and goal to provide ubiquitous, cellular connectivity to devices anywhere in the world. We're excited to be working with TELUS to deliver this new global IoT capability to its customers."
Inward investment is often one-sided. In this case, both companies are getting benefits from this deal. TELUS gets to beef up its platform and takes a stake in Eseye. Eseye gets more visibility and the ability to pitch for much larger deals as it leverages the TELUS network.
Enterprise Times spoke with Earle about the deal and Eseye.
The growth of IoT is driving a new global data market
Over recent years, the growth of IoT and the amount of data it generates has created new markets and services. For Eseye, with its eSIM technology built into devices, this has been a significant business changer. Earle told ET that Eseye now has over 2,000 customers, some with hundreds of thousands of IoT connected devices.
ET asked Earle what its customers were targeting: He replied: "The enterprises want the millions of dollars of savings in the business processes. One of our customers is Bosch robotic lawnmowers, where 80,000 are all IoT connected with our chip on the board. From the customer perspective, they switch it on, connect, and control it from their phone.
"There is no call to customer services to set it up, no connecting to the WiFi, no need for installers to visit and no data contract to negotiate. It saves the company a lot of money from a customer services view. It also allows the company to see the behaviour of each device and monitor the warranty process.
"The moment you can enable ubiquitous global connectivity from a single chip, you free up incredible savings for back-end processes."
Interestingly, Earle likens the savings to those enabled by SAP when it released its first ERP product. Many companies saved money by integrating business objects, which reduced the manual work across systems.
Solving the roaming problem
One of the problems of mobile data is network access. Mobile Network Operators (MNOs) are geographically limited. It makes it hard for them to offer truly global deals to customers at a set rate. What Eseye has done is to gain access to IMSIs across a range of network operators. It means that they can provision a local IMSI when a device arrives in a new country. For manufacturers using the Eseye eSIM, it means customers don't have to worry about connectivity or the risk of roaming costs.
But what does it offer the operators? Earle likens this to an airline alliance. He commented: "It's almost like a Star Alliance. If someone flies into Africa on United, other partners know they will get the local leg as they are part of Star Alliance.
"For the telcos, this works the same way. Let's say we have Verizon IMSIs, and we're the only company that can localise them to Verizon. If Verizon sells a big deal in the US and those products ship to Africa and get switched on, they need a local operator. If MTN gives us their IMSIs, they will get the connectivity when the devices are switched on because they are part of the alliance."
This model's advantage is that it makes it easy for Eseye to sign up telco's worldwide. They all see the advantage of having more devices on their network, and by providing the IMSI to Eseye, the localisation is done in the eSIM. It means no roaming charges, no sudden bill shock and, more importantly, delivers a seamless model for consumers and manufacturers.
Opening the door to new business models
Earle also sees this as opening the door for new business models for remote areas. He explains how Eseye is changing how clean water is sold. The original business model sees taps installed in villages. Villagers buy credits and then exchange those when someone turns the tap on. That limits the time that water can be accessed and creates multiple points where revenue is lost. It has to be shared with shopkeepers, for example, who are selling credits. There is also the travel and staff costs for the person unlocking the tap.
Paul Marshall, CCO, Eseye says the company has enabled a new business model here. "The tap owners have upgraded their taps to have an RFID reader and connected it to the mobile network. Customers have an RFID tag that identifies them. They add credit using their mobile phone and then have it scanned by the tap. It means that they have access to water 24×7, not just when there was someone there.
"Importantly, it also delivers data back to the tap owner. They see usage rates, flow rates of water and any other data they want to extract. They have saved on discounting credits to shopkeepers, save on staff costs and created new data to expand their analytics."
It is just one of several examples that Marshall talked about that enable new business models.
An expanding market for data
Earle also talked about how Eseye was growing its business. It is not just about signing up new customers who want access to ubiquitous data. It is also seeing a significant portion of customers increasing their data packages every year. That growth is offsetting the drop in data prices.
Data is also growing due to changes in how some devices work. Earle said some companies are now doing bi-directional data. They are pushing new information to their consumers and, in doing so, disintermediating their traditional value chains. He cites Costa Coffee, which now engages with customers through coffee machines in stores. Customers can scan a loyalty card before choosing their drink, and Costa can offer them deals based on previous buying patterns.
Earle also sees this about to happen in electricity and electric vehicles. The use of smart meters to tell the customer the cheapest time to top up their battery will go further. The vehicles will be able to push electricity back into the house or building. It provides a way of evening out peak surges in power without bringing additional generating capacity online. At that point, electricity suppliers become aggregators, all enabled by data and bi-directional connectivity.
Enterprise Times: What does this mean?
Eseye's deal with TELUS is about more than adding a new partner and getting some additional funding. Eseye's eSIM technology, deals with operators for IMSIs and the way it is embedded into devices, is key.
It provides Eseye with a way of opening up new markets for tracking food and medicines across borders. The company has also created its own alliance of operators who are incentivised to work with it to get the local data. For its customers, the ability to remove costs from their back-end processes while increasing usable data is highly valuable.
The question that remains now is, will TELUS make a formal move to acquire Eseye rather than just be an investor? It's hard to see a downside for TELUS, and if it doesn't make that move, there are plenty of other companies that could.