Molly Flynn, Director, Product Management at Accelo, has taken a look at recent Acello enhancements and what customers might expect in upcoming releases. Flynn acknowledged the difficulties that many organisations have faced in the last few months. Accelo's intent for 2021 is to help professional services business survive and thrive over the coming months. Flynn noted: "our plans for this year are focused on building and improving Accelo so that our customers are better equipped with the tooling necessary to improve their businesses' financial health and future growth."
Taking a look back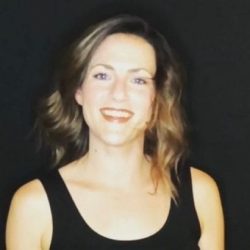 Over the last year, Accelo has made several important changes. In June, these included deeper integration to Microsoft365 and a new user experience, including a new navigation. It has introduced several other updates since those announcements, including a new reports module and updates to its mobile application.
The mobile application included the ability to add and edit company and contact details and a new timer to make it easier for users to track time spent on tasks. Accelo also revealed an open beta version of list screens with custom columns for four of the current seven views. This update should start to roll out in Q1 2021, with more screen enhancements to come.
Looking forward
Flynn noted the development priorities that Accelo currently has. In theory, this means that these are the likely features that will roll out over the next few months. Understandably though, given the disruption of the previous twelve months, the company may adjust priorities depending upon customer demand and external trends. The priorities fall into three broad categories, updates associated with the web application, mobile application and integrations.
Web application
According to Flynn, the dev team will continue to work on the list screens as they emerge from Beta. Other features the team are working on include:
The ability to create triggers based on date value
A new customisable task priority field
Reflect the timers update on the mobile app within the web app
Additional filters and options for timesheet reports
The ability to include Materials on Fixed Price Milestones on Projects
Restricting time entry for completed tasks or projects
Introducing the ability to customise task priorities
Accelo will also continue to work on improving the performance of the system. The focus is on improving database query responses when dealing with larger data sets.
Mobile application
There are two main areas of development. The first is the ability to create and progress both Tickets and Sales on our mobile applications. This will enable mobile workers to continue to progress both when on the move. Secondly, Accelo is adding push notifications to its mobile application. The application will be proactive in notifying users of changes within their Accelo system. The blog highlights three use cases:
Task assignment
A new message
An alert on the work due for the day ahead.
Integrations
Historically Accelo has used SendGrid for email delivery. It is working on replacing that provider due to issues with delivery failures. Accelo is also working on the Gsuite integration to ensure that it has similar functionality to the Microsoft365 integration updated last June.
Enterprise Times: What does this mean
Accelo continues to progress the functionality of its solution. Flynn did not reveal any major updates due in the year, and one suspects that Accelo may be holding something back. However, the mobile notifications, while useful, may need some thinking through. Accelo welcomes suggestions around it. Presumably, because it is conscious that not everyone wants a notification for everything at any time. Regardless, Accelo will not only need to build the push notification engine, but they will also need to develop a sophisticated customisation engine around it as well.